Windows Password Reset Disk is Not Working, How to Do?

June 15, 2016 10:35 pm / Posted by Michael Eric to Windows Tips
Follow @MichaelEric
Cannot access to your PC due to forgetting your password? Worse still, your created Windows password reset disk is not working? Don't worry! Smartkey Windows Password Recovery is here to save you out. It is an all-in-one password recovery software that can easily reset your Windows 10/8.1/8/7 password even when Windows password reset disc is not working.
Solution: Reset Windows Password with Windows Password Recovery Standard
Windows Password Recovery enables you create a new password reset disk to easily recover your Windows 10/8.1/8/7 password and let you get right into your PC. Follow the easy steps below to reset your forgotten Windows password. Here's how
Step 1: To get started, download and launch SmartKey Windows Password Recovery Standard software on your PC.
Free Trial "Windows Password Recovery Tool":
Note: There are 2 options for you to create a bootable CD/DVD as the Windows Password Reset Disk: default one and a new one. Here we take the default ISO image for example.
Step 2: Choose"Default ISO Image" on the top menu. Then select "CD/DVD" and specify the CD burning drive from the pull-down list. Insert a blank CD/DVD disk into the computer. Click "Burn" to start burning. After burning successfully completes, hit "OK" and eject CD.
Step 3: Insert the newly created CD/DVD to computer and reboot the computer. After loading, enter the password and click "OK" button to begin password recovery.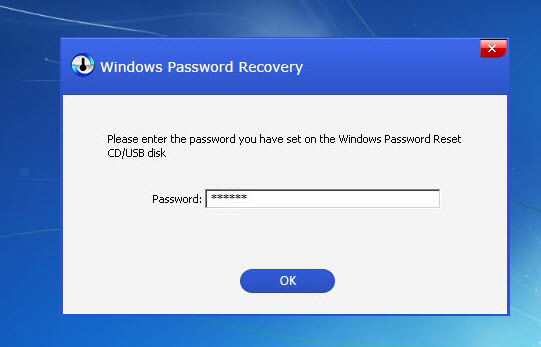 Step 4. Select the Windows installation in which you'd like to reset the password. Choose a user account and then click "Reset" to proceed.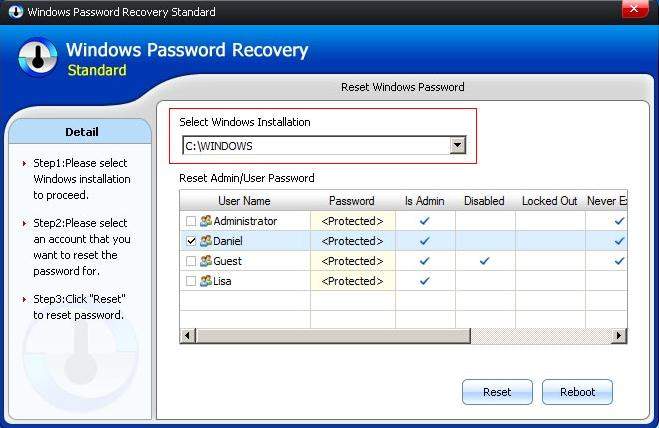 Now your password has been successfully changed. Please click "OK" to close it. Then click "Reboot" to restart your computer and regain access to Windows system.
Additional Tips: How to Create a Windows Password Reset Disk
Below is a simple tutorial about how to create a password reset disk. Follow our steps and make a disk to avoid further password loss.
Step1: Open user account by clicking "Start" button, then hit "Control Panel", tap "User Accounts and Family Safety" and choose "User Accounts".
Step 2: In the left pane, click "Create a password reset disk". The "Forgotten Password Wizard" appears.

Step 3: Click "Next", and then select the portable media drive.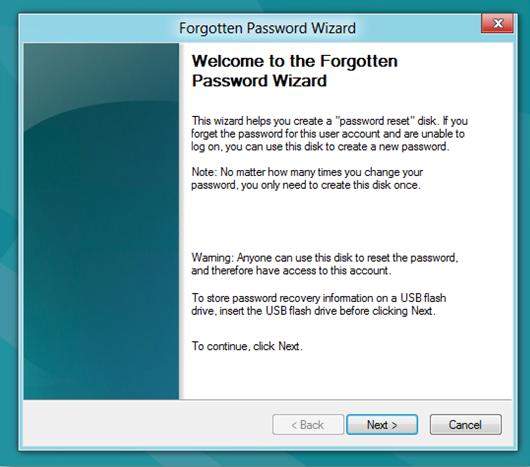 Step 4: Click "Next", and then enter your current password in the next box, after that click "Next".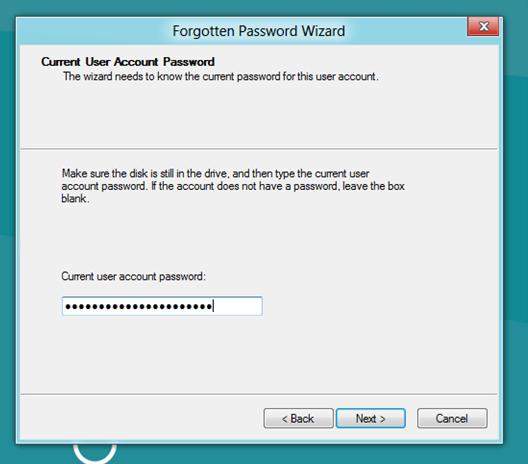 Step 5: Windows begin to create the password reset disk on your chosen media. When the progress bar reaches 100%, click "Next" and then hit "Finish".
As you can see from this guide, Windows Password Recovery is very easy and it can come in handy when your Windows password reset disk doesn't work. It will help you regain access to your Windows computer or device quickly and smoothly.
Download SmartKey Windows Password Recovery Standard:
comments powered by