Top 3 Ways to Remove User Password in Windows 7

August. 31, 2016 07:15 pm / Posted by Michael Eric to Windows Tips
Follow @MichaelEric
Have you ever been locked out of Windows password because it is lost or forgot? Are you frustrated to take more time on bypassing login screen? Are you wondering how to remove Windows 7 user password? Here I sort out the best 3 ways for you to reset Windows user password no matter how complicated the password is.
Top 1: Delete User Password on Windows 7 via Admin Account
Generally speaking, if you just forgotten several standard user password, accessible admin account still allows you to change or remove other users password on Control Panel. However, if you forgot admin account and its password, please move to part 3 to fix it.
1. Run your computer and login into Windows. Click Start button on the lower left corner and open Control Panel.
2. Click User Accounts and Family Safety and next User Accounts.
3. Tap Add or remove user account under User Account. All the enabled accounts are presented here.
4. Choose the account you would like to remove its password.
5. Click Remove the password and enter your currently right password in the text box.
6. Now the Windows 7 user password is removed successfully.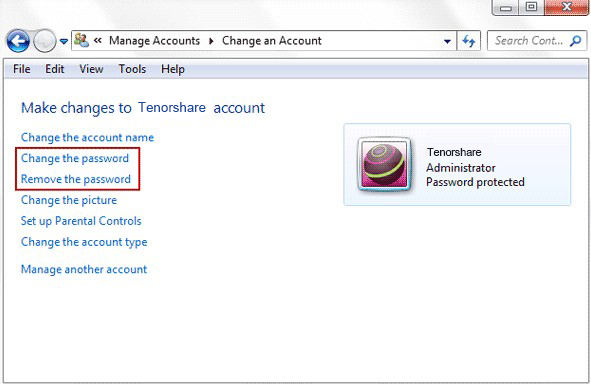 Top2. Reset Windows 7 User Password from Command Prompt via Installation CD
The method above requires at least an accessible admin account so that you can delete password. But if lost and forgot admin password totally, but you were lucky enough to prepare an installation CD before, now it is time to have it work. Because Windows Installation CD allows you to get into Command Prompt that enables you reset Windows admin password.
1. Insert the installation CD into your locked computer and start it.
2. Press F2/F12/Delete key to access its BIOS setup and set your computer to boot from the CD.
3. You will see an Install Windows window, set preferences first and click Next later.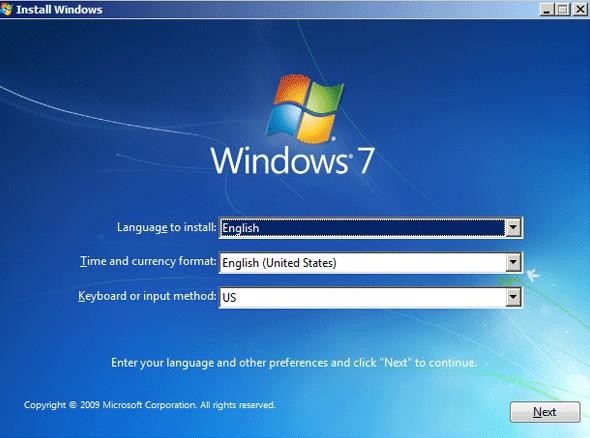 4. Select Repair your computer on the bottom and click Next windows to continue in the wake of upcoming System Recovery Options window.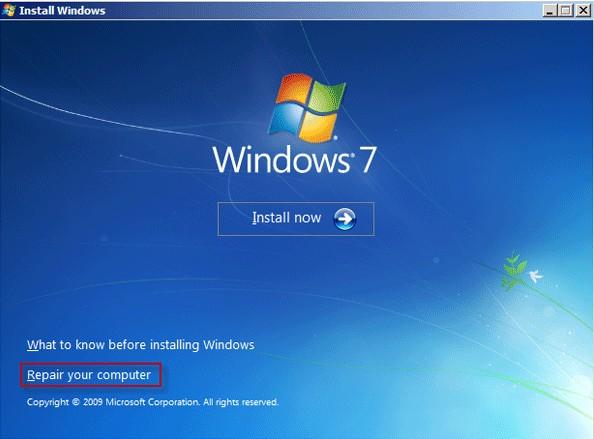 5. Click Command Prompt to type following commands one by one.
Type copy c:\windows\system32\sethc.exe c:\ and hit Enter.
Type copy / c:\windows\system32\cmd.exe c:\windows\system32\sethc.ext and hit Enter.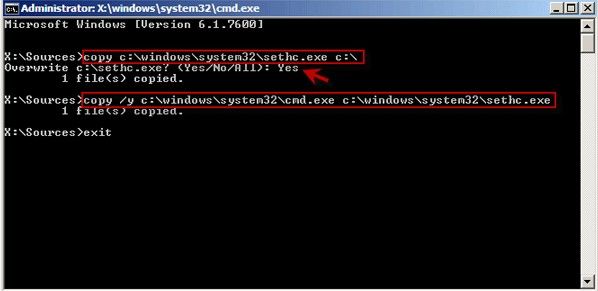 6. Type exit and hit Enter to close the Command Prompt dialog.
7. Take out the CD and restart your computer. When log-on screen comes, press Shift key 5 times to bring out sethc.ext.
8. Type net user (user name)(new password) and hit Enter. The command completed successfully will be represented once you successfully reset password.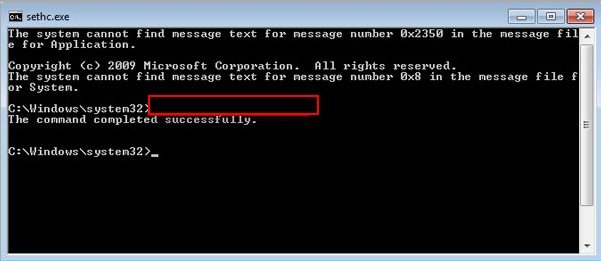 9. Now you can get into your computer and refer to Method 1 to remove windows 7 user login screen.
Top3. Remove Windows 7 User Login Password via Password Recovery Tool
Are you worrying about you have no installation CD? In actual, there is nothing easier than turning to the professional Windows password cracker - Windows Password Recovery. It can help you bypass user password on windows 7 without reset disk and any installation CD. Now click download button below and install it on any accessible computer first. Then follow the next steps to remove user password on Windows 7.
Free Trial "Windows Password Recovery Tool":
1. Run the program and insert a blank CD/DVD/USB to computer. Select corresponding mode from the list and click Burn. Then program will create a bootable disk automatically.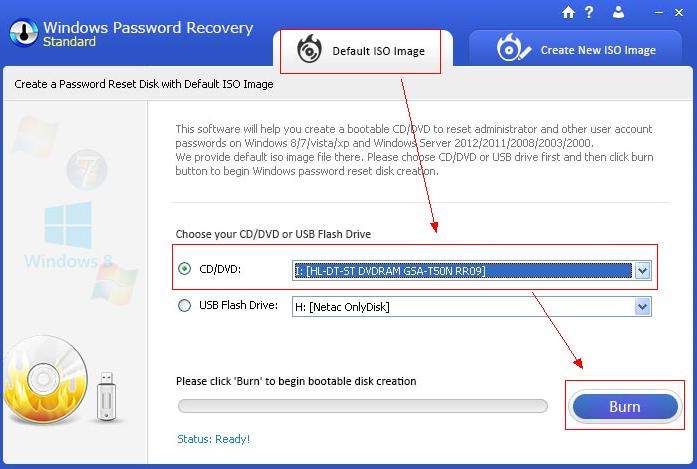 2. Insert newly created CD/DVD/USB into user password protected computer. Press F2/F12/Delete to get into BIOS setup and set your computer boot from CD/DVD/USB.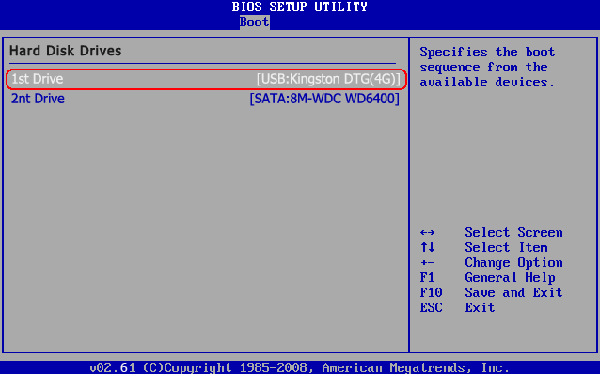 3. When you get into program's interface, all the account is presented here. Tick the one you and click Reset to delete user password on your computer.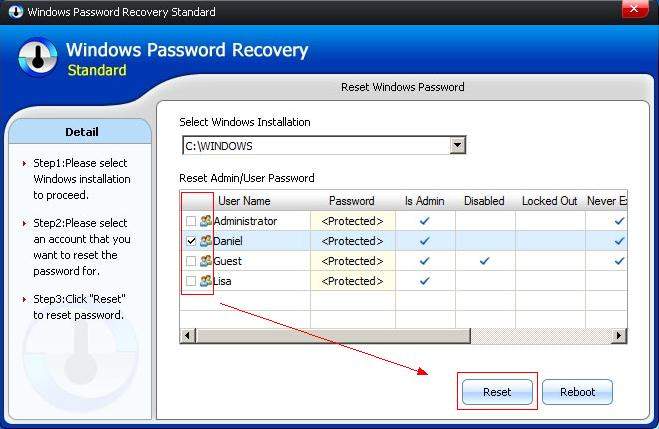 Download SmartKey Windows Password Recovery Standard:
comments powered by