The Best Alternatives to iSeePassword Recovery

August 17, 2016 10:35 pm / Posted by Michael Eric to Windows Tips
Follow @MichaelEric
iSeePassword is one of the best password cracking programs that can get you back your password without much effort. It can help you reset and recover all Windows password without re-installing system and losing your data. Whether it is Windows local administrator or other user's password, domain admin or other users password. However, there are still some users complain the complex operation and slow recovery speed of iSeePassword. Hence, you need to opt for an easy and effective alternative way to attain a 100% guarantee for the password reset or recovery.
The Best Alternative to iSeePassword Recovery—Windows Password Recovery
Smartkey Windows Password Recovery is the easiest and best iSeePassword Windows recovery alternative, which provides the most successful and fastest password recovery options. To use this program, you simply have to visit the site and download the free ISO image, then burn it to a CD and boot from the CD. It has the suggested options numbered for you at every turn, you can just follow this and it works pretty well. After that, user will be able to access Windows without a password at all or can set a new password
The Advantages of Smartkey Windows Password Recovery
Recover Windows password for administrator and other user accounts (Microsoft account included.)
4 editions provided to comprehensively help you recover, reset and remove window password
3 steps to recover Windows password without system reinstallation, no technical knowledge required
Easily recover login password on Windows 10/10.1/10.2, Windows 8/8.1 and Windows 7/Vista/XP
100% recovery rate & reset password in few seconds
Options to create CD/DVD or USB flash drive to reset passwords
New GPU technical up to 10X faster than others
Fully support various brands of desktops, laptops including Dell, HP, IBM, Sony, Lenovo, ASUS and more...
How to Recover Windows Password with Windows Password Recovery
Windows Password Recovery enables you create a new password reset disk to easily reset Windows 10/8.1/8/7 password when you want to change the startup password. The following guide is based on Windows Password Recovery Standard. Here's how
Step 1: First of all, download SmartKey Windows Password Recovery on any Windows-based computer. And then run it.
Free Trial "Windows Password Recovery Tool":
Step 2: Burn the ISO image of Windows Password Recovery to the blank media device. Click "Burn" to get burned. After burning process successfully completed, eject the USB disk
Step 3: Insert the burned USB disk in the computer you want to change password of and reboot the computer. After loading, enter the password and click "OK" button to begin password recovery.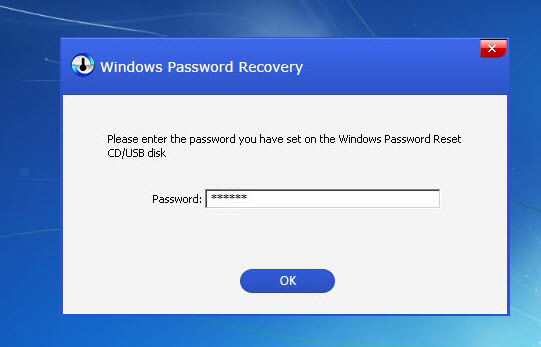 Step 4. Choose the Windows installation in which you want to change the password. Choose a user account and then click "Reset" to proceed.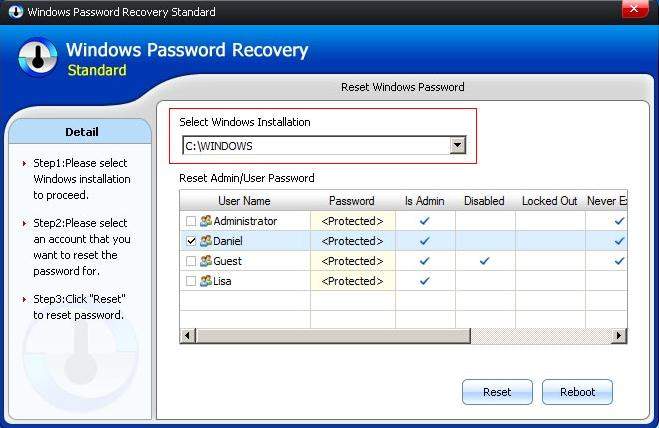 Just hit "OK" to close it. Then click "Reboot" to restart your computer and get into Windows system.
You don't need to worry about the loss of Windows password, even in the case of iSeePassword not working. Windows Password Recovery will come handy for you and perfectly replace iSeePassword Windows password recovery to reset forgotten Windows password without any difficulty. With the nicely presented user interface, I dare to say anyone can use this program freely without any problem.
Download SmartKey Windows Password Recovery Standard:
comments powered by