Locked Out of Computer Forgot Password with Windows 7, How to Do?

June 29, 2016 10:35 am / Posted by Michael Eric to Windows Tips
Follow @MichaelEric
Did you lock yourself out of computer because forget password? Are you stuck at login screen by wrong password? Or did you ever know Windows username and password because you had bought second-hand computer? It's quietly common that ordinary PC users are locked out of computer forgot password and end up not working well. Now you may wonder how do I unlock a computer if I forgot the password. To free you from this trouble, here I sort out two possible solutions to unlock forgotten password for Samsung/Dell/HP/Toshiba/IBM with Windows 7, etc.
Solution1. Access Password Locked Computer with Windows 7 via System Repair Disc
Solution2. Unlock Locked Computer without Password on Windows 7 with Tool
Solution1. Access Password Locked Computer with Windows 7 via System Repair Disc
If you would rather not turn to third party software to hack password, system repair disc will be your best choice. If you don't have a Windows 7 system repair disc, you have to create one from other PC which is available. Or you can move to next part and use tool to unlock Windows password with professional software.
1. Put the disc into your locked computer and restart it.
2. Press any key to boot from the disc when Press any key to boot from CD or DVD appears.
3. Choose the Use recovery tool that can help fix problems starting Windows and click Next.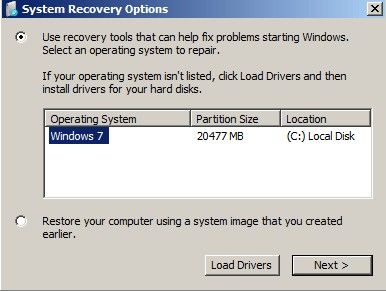 4. On the next page, click Command Prompt. Type commands below one by one.
c:
cd windows
cd system32
ren sethc.ext sethc.exe.bak
copy cmd.exe sethc.exe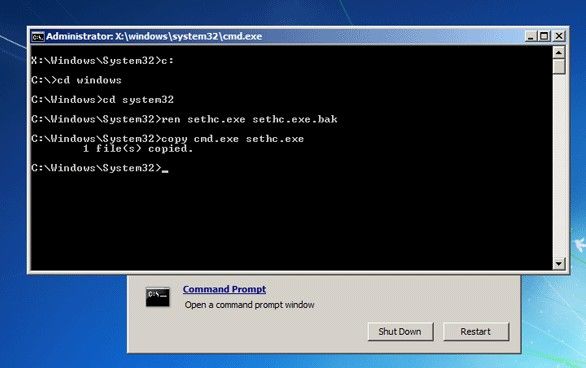 5. Close the Command Prompt and quit disc and reboot your PC.
6. Once computer starts, hit the Shift key 5 time and it will open the Command Prompt. Now you can reset password here.
7. Type the new username and password with combination you want and click Enter. Then close the window and you should be able to log into PC without password restriction.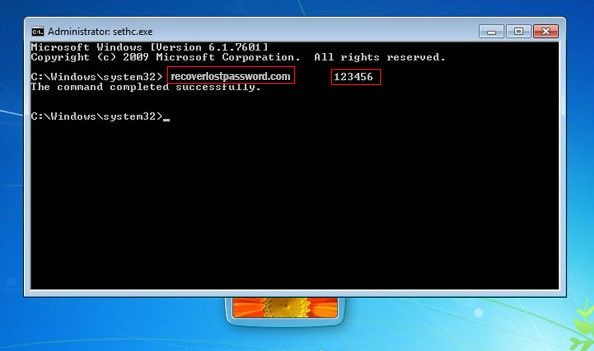 Solution2. Unlock Locked Computer without Password on Windows 7 with Tool
When you are locked out of computer due to password forgotten, what's worse, you had no reset disk and the built-in admin available, you have to ask a professional Windows password hack for help now. Windows Password Recovery is what you are wanting. It can help you remove login password, Microsoft password, local password and administrator from Windows 10/8.1/8/7/XP without effortlessness, no matter you are noob or veteran. Click Download Button below to download and install program on the computer first. Then regain Windows access without password restriction as follows.
Free Trial "Windows Password Recovery Tool":
1. Run the program and Insert a blank USB/DVD/CD into computer. On the interface specify reset disk creation model from list. Lastly click Burn button to start burning ISO image. Later click Yes and OK to make confirmation.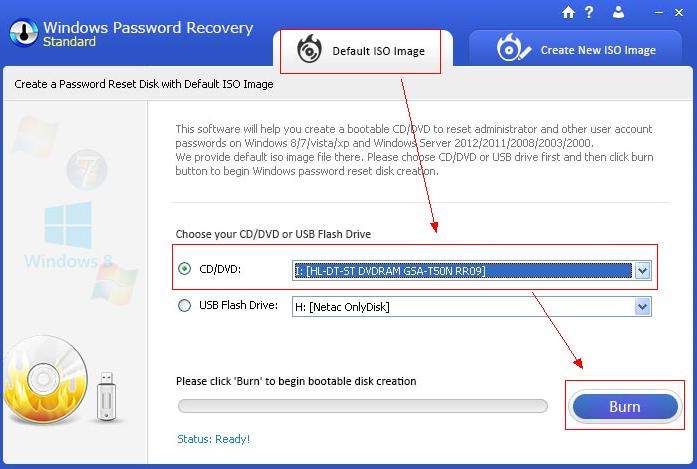 2. Unplug newly created CD/DVD/USB and insert into your protected computer. Reboot your computer and press F2/Delete key to set BIOS to boot from the CD/DVD/USB.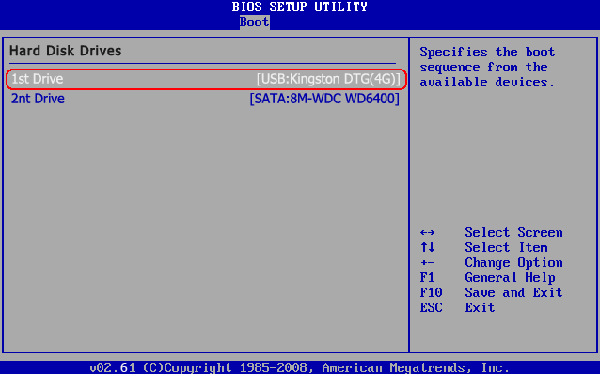 3. In the interface, select the Windows installation that stored password from pull-down list. Select the account you want to remove password from and click Reset to start password reset. After that, you can bypass windows 7 login screen and log into computer without restriction.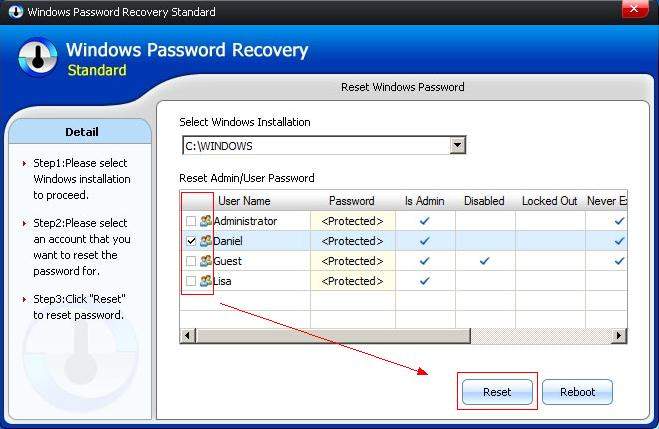 That's all. This article delivers detailed steps and solutions to reset password on locked computer with windows 7. If you are suffering you are locked out of Windows computer as you forgot the login password, this article can totally get you out of the trouble. For more relevant solution about Windows password recovery, you can visit the page of Smartkey Resource Center. Also all the problems are welcomed to leave under the comment section. I will reply to you as soon as possible.
Download SmartKey Windows Password Recovery Standard:
comments powered by