How to Access Password Protected Computer on Windows 7

August 26, 2016 01:35 pm / Posted by Michael Eric to Windows Tips
Follow @MichaelEric
I have forgotten the password to my Windows 7 computer and I don't have a password recovery disk. I have tried many programs to try to unlock password protected Windows 7 and access this password-protected Windows PC, but none of them have worked. Is here anything else I can do?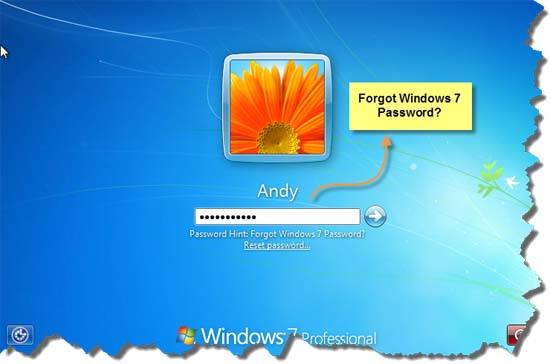 Many people lost or forgot their Windows 7 password on laptop/desktop and have no idea to access password protected computer on Windows 7. When you google "Access Password-protected computer on Windows 7", you may found some tips and tricks. However, which is valid? And which can help you access your computer without data loss? Well, here we will introduce two effective ways to help you exactly on how to access Windows 7 password protected laptop/PC.
Method 1: Access Password Protected Computer on Windows 7 from Safe Mode
Step 1: Enter safe mode in Windows 7 operating system
Start your Windows 7 PC. Press the F8 key to enter Advanced Boot Options. Use arrows to choose Safe Mode when you can see the Advanced Boot Options screen.
Step 2: Change lost Windows 7 password
Click Start button and input lusrmgr.msc into the Search box. In the coming Local Users and Groups screen, double-click Local Users and Groups, and then click Users. Right-click the account that you need to reset the password for, and then click Set Password.Type and confirm the new password.
Note: you can also go to Local Users and Groups screen by right-clicking Computer to select Manage on desktop.
Step 3: Log on your computer with the new password
Now you have successfully perform Windows 7 password reset. You can crack into a password protected windows 7 computer with the new password. Please note that you must log on with an account that has administrator permissions.
Method 2: Access Password Protected Computer on Windows 7 with Windows Password Recovery
If the suggestions above don't work, it's better to use a Windows 7 password cracker. With a Windows password cracker-- Windows Password Recovery, you can easily and safely crack your forgotten password by burning a boot password reset USB or CD/DVD, and then you can get into password protected Windows 7 PC. Here's how
Step 1: To get started, please download SmartKey Windows Password Recovery software on any Windows-based computer. And then launch it.
Free Trial "Windows Password Recovery Tool":
Step 2: Burn the ISO image of Windows Password Recovery to the blank media device. Click "Burn" to get burned.
Step 3: Insert the burned USB disk in the computer you'd like to change password of and reboot the computer. After loading, enter the password and click "OK" button to begin password recovery.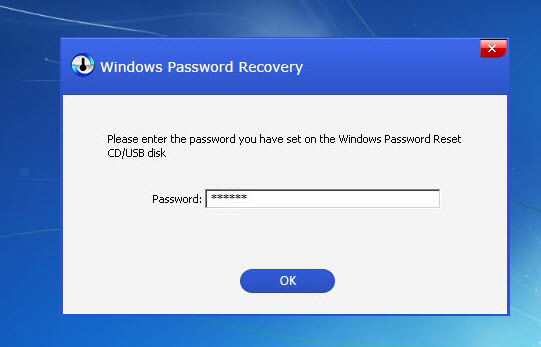 Step 4. Select the Windows installation in which you want to reset the password. Choose a user account and then click "Reset" to proceed.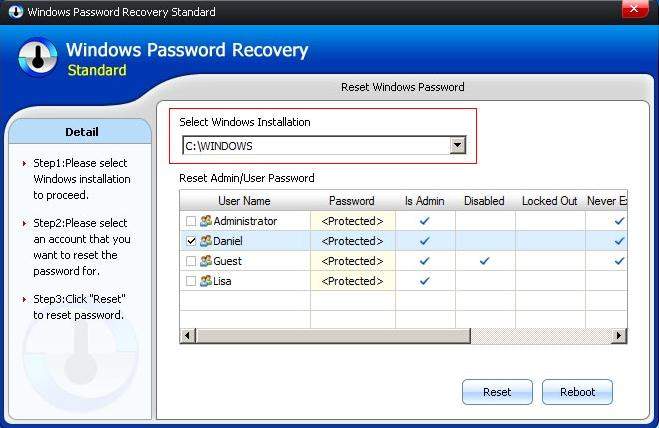 Just hit "OK" to close it. Then click "Reboot" to restart your computer and get into Windows system.
That's all for how to crack Windows 7 login password. Do remember: Next time when you forgot password for your PC, do not reinstall system! Just give Windows Password Recovery a free download and try.
Download SmartKey Windows Password Recovery Standard:
comments powered by