How to Back up Files in Windows 8 with Windows Backup

Jul. 22, 2014 3:12 pm / Posted by Michael Eric to Windows Tips
Follow @MichaelEric
Actually, Windows Backup is so hard to find in Windows 8. New backup strategy has been added to Windows 8 and 8.1: File History. Here you can read Windows 8.1 tip: Back up Data with File History in Windows 8.1.
But if you want to use Windows 7 Backup in Windows 8, you still have access. You can set up Windows Backup to back up files with the option to include a system image. System image contains a copy of Windows and copies of your programs, system settings, and files. The system image is stored in a separate location from the original programs, settings, and files. You can use this image to restore the contents of your computer if your hard disk or entire computer ever stops working.
Read the following part to learn how to use Windows Backup in Windows 8 and how to backup files in Windows 8 with it.
Free Trial "Windows Password Recovery Tool":
How to Backup Windows 8 Files with Windows Backup?
First, you need to set up Windows Backup in Windows 8. In Windows 8, it's called Windows 7 File Recovery when you open control panel. This control panel is the front-end for Windows Backup, which provides that system image backup capability.
1. In the Search, enter recovery, then Windows 7 File Recovery will appear.
2. To set up Windows Backup, you have 2 ways:

A. Set up Windows Backup for the first time.

Under the Backup in Windows 7 File Recovery, click or tap on Set up backup, click or tap on Yes.



B. To make change to existing Windows Backup setup

Under Backup, click or tap on the Changes settings link, click or tap on Yes.


3. Select where you want to save the backup to, and click or tap on Next.

You can choose to backup to a network location instead only if you run Windows 8 Pro and Windows 8 Enterprise.


4. Select what you want to backup.

A. If you select Let Windows choose, then go to step 6.

B. If you select Let me choose, then continue.


5. Check the folders that you want to be included in the backup file. And then, check or uncheck the Include a System Image of Drives…… box for if you wish to also include creating a separate system image or not while creating this backup, then click or tap on Next.


6. Click or tap on the Change schedule link.


7. According to your requirement, you can set the backup schedule to how often you want, then click or tap on OK.


8. Review your backup settings to make sure they are correct, and click or tap on the Save settings and run backup or Save settings and exit button when you are ready to create the backup.
9. Windows Backup will now create the backup showing you its progress.


10. When finished, you can close the Windows 7 File Recovery window if you like.
This is all about how to back up file in Windows 8 with Windows Backup. For more features of Windows 8, click here to know more info about Windows tips.
Download SmartKey Windows Password Recovery Standard:
comments powered by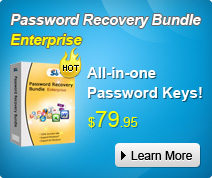 NEXT TOPICS

Office Password & Key
Recover all your Word, Excel, ppt, accesss office files password