Top 7 Best Free Antivirus Software for Windows 10

October 4, 2016 10:23 am / Posted by Michael Eric to Windows Tips
Follow @MichaelEric
Antivirus software is very important for every computer. All the windows users need to install security suites to protect their computer from malware or virus attacks and keeps them running effectively. There are too many paid and free antivirus programs in the market, but today we are going to list the best free antivirus software for windows 10.
All of the antivirus programs in this collection offer real-time protection against malware attack. They also function well in safeguarding your online identities and private information, working efficiently to ensure you never even browse to a malware-hosting site, or get fooled into turning over your credentials to a fake site.
1. Avast Free Antivirus
As one of the most-trusted antivirus brand globally, Avast is fully compatible with Windows 10, 8 & 8.1, 7, Vista and XP SP3. It enables you to reclaim your browser, shield your privacy and beat hackers automatically. It also provides a safe online shopping condition which makes it the top choice for your new windows 10 PC. The latest version of this software offers a new feature-capture emerging threats, analysis unknown files and remove virus immediately.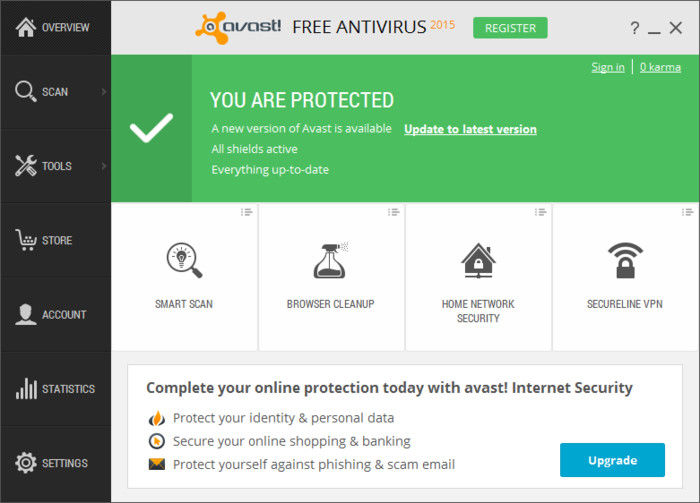 Note
: Sometimes password got lost and cannot login the computer,
Windows 10 Password Recovery
Tool can always help users recover windows password without damage.
Free Trial "Windows Password Recovery Tool":
2. Avira Free Antivirus
Speaking of the best antivirus protection of 2016, Avira free antivirus can be first option. It secures your data, protects your privacy, and keeps your PC malware-free with minimal resource consumption. This program has manual and real-time protection against all kinds of attacks and the real-time scan can analysis millions of unknown files from the community. The amazing thing is, it offers you a complete protection during surfing, downloading, shopping and etc.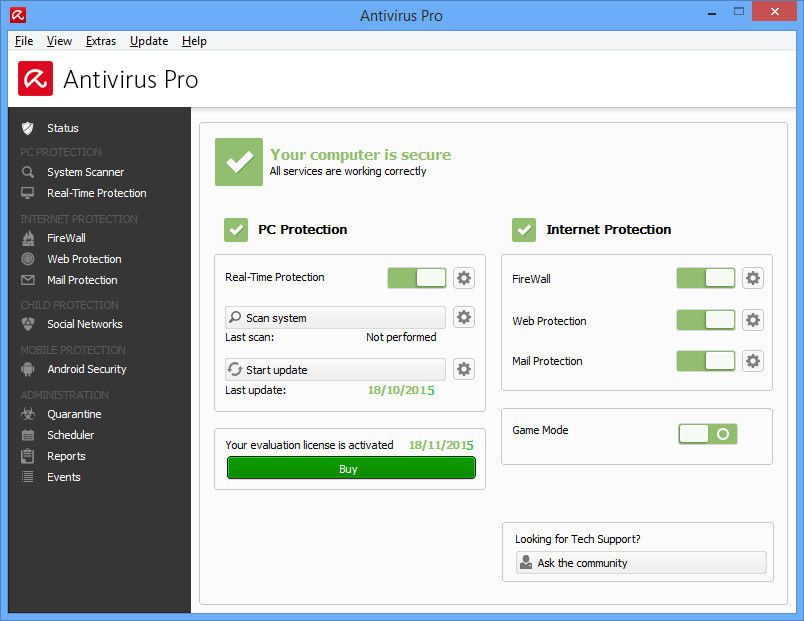 3. Panda Free Antivirus
Panda free antivirus is an excellent antivirus program that takes care of your windows system without using lots of system resources. Here are the main features of this amazing software:
Protect your devices from Viruses and other Threats
Download and share files without nasty surprises
Optimize and make the most of your devices
Shop and pay online with zero risk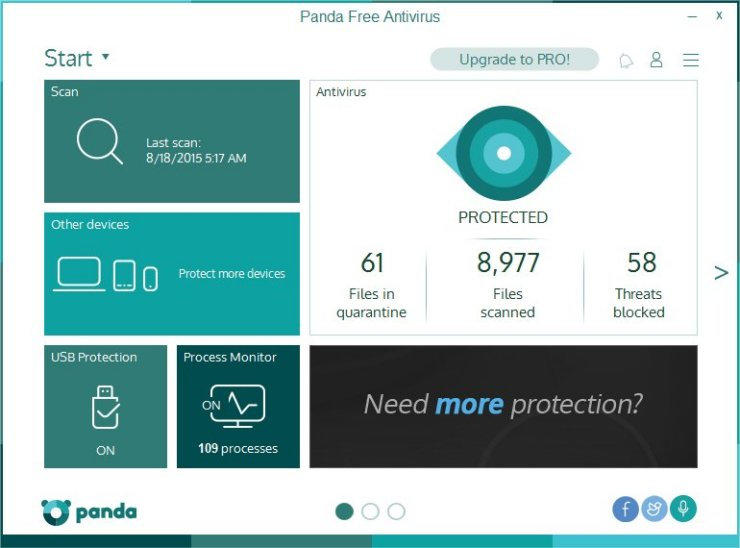 4. AVG Free Antivirus
The free AVG antivirus 2016 version allows you to see status of all the devices running the software. This software lets you protect an unlimited number of Windows and Mac computers, as well as Android phones/tablets. It's also Zen-enabled, which means you can now extend your protection to your entire family and all their devices. Moreover, AVG can cleanup and speedup your PC, mobile and other devices easily,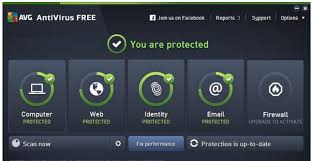 5. Bitdefender Free Antivirus
Bitdefender automatically keeps your devices safe and clean. It silently detects and blocks all cyber-threats, without you even knowing it. Here are more distinctive features of Bitdefender:
Protects your computer while browsing, shopping and banking
Uncovers and removes even never-before-seen malware
One account for all your devices( windows, Mac and Android)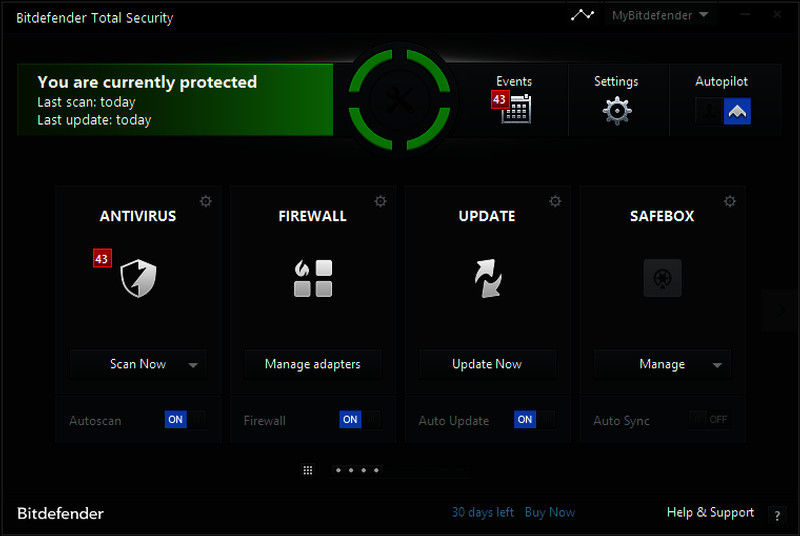 6. Lavasoft Ad-Aware Free Antivirus
AD-Aware is also a popular brand and available for a long time. Gathering awards from the professional reviewers and being praised by its users, the new Ad-Aware Free Antivirus + offers the best antivirus and anti-spyware protection for your PC. It is able to offer a real-time antivirus protection download protection to keep your PC always working fast. It is also smart enough to know how to manage its resource usage that you won't even feel it's there.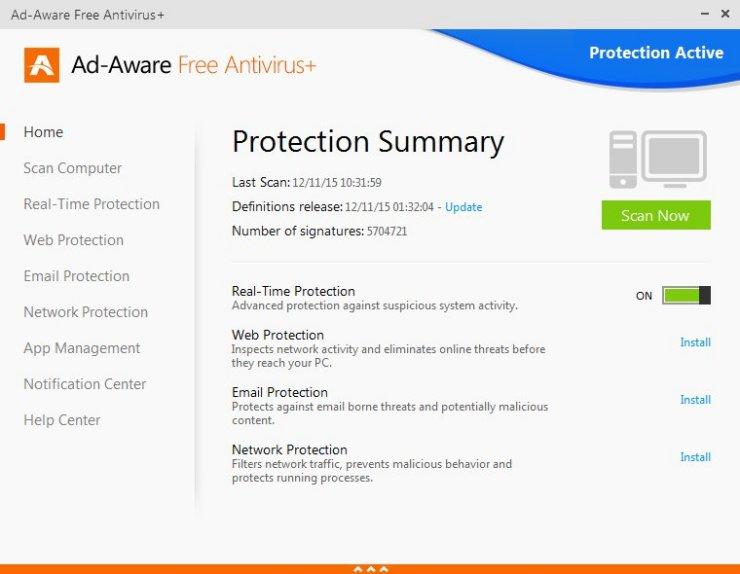 7. Comodo Free Antivirus
Comodo Antivirus for Windows 10 is a free virus protection software and is made available for both commercial and personal use. Experts at Comodo have developed an Internet Security Suite combining firewall, antivirus and other security techniques to stay protected over the network. Features at a glance:
Anti-virus, anti-spyware, and anti-rootkit protection
Filters dangerous websites and untrusted software publishers
Run programs and files in a protected sandbox environment
Memory firewall that guards against buffer overflow attacks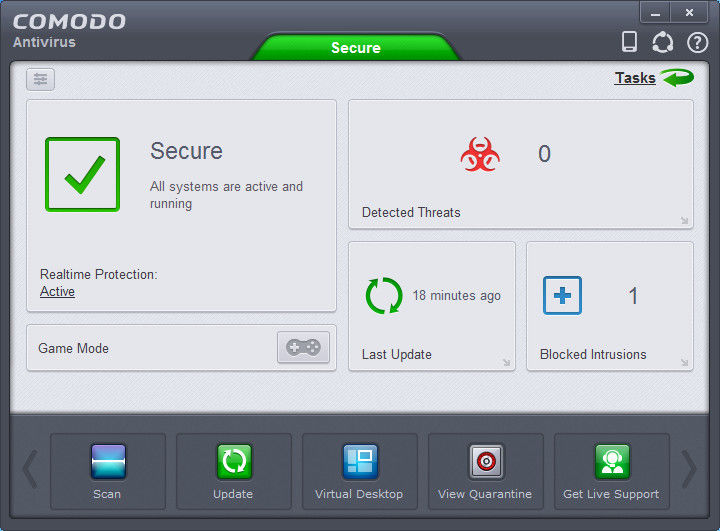 To evaluate the performance, you can install the software in your windows 10 computer and have a try. My personal choice is Avast free antivirus, but you can always choose the one that suits your particular needs. Share your experience and favorite antivirus program in the comment section!
Download SmartKey Windows Password Recovery Standard:
comments powered by