How to Regain Access to Windows 10/8.1/8/7 after Password Forgot

August. 5, 2016 17:02 pm / Posted by Michael Eric to Windows Tips
Follow @MichaelEric
With the increasing popularity of smart phone applications or digitalizing bank service, personal account is set to well-manage your habits, likes or private information. However, there are so many accounts and passwords with varied codes that we may forget them easily, so does we forget password to enter Windows.
How to regain access to your computer when you forgot Windows password? Some people would turn to get back Windows password with Windows password reset disk, but it is frustrating to some extent for you need to create the disk before you cannot enter Windows. Hence we offer you two better, easier solutions in Windows password recovery.
Way1.Reset Windows Forgotten Password Using Command Prompt
Way2.Bypass Windows Lost Password with Windows Password Recovery Standard
Way1.Reset/Recover Windows Forgotten Password Using Command Prompt
Command Prompt is one of the command line interface programs for commands execution in Windows operating system, and it allows to list out the usernames of a computer. Follow me and type the following commands:
Step1. Start your PC and press "F8" while it boots up >> As Advanced Boot Options screen appears, Choose "Safe Mode with Command Prompt", Press "Enter".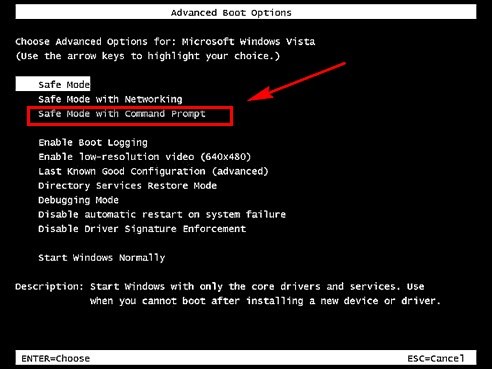 Step2. When you see login screen, log in Windows with an admin account >> Go to "Start", Run and type cmd.ext which navigates to a Command Prompt dialog box >> Type net user in the Command Prompt, then hit "Enter" to see all Windows user account >>Type the commands for bypassing Windows 7 passwords, for example, "net user Mosoh 123456", it will show you a message that the command has completed successfully >> Restart your PC, then you can log on the account Mosoh with the new password 123456.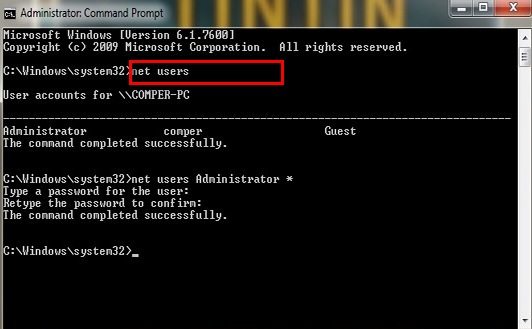 It is free to regain forgotten Windows password using cmd, but more complicated for most Windows users who lacks technology background. So, for user-friendly oriented, I recommend you to try on crack Windows password recovery tool ultimate—Windows Password Recovery Standard as Way 2 tells you.
Way2. Bypass Windows Lost Password with Windows Password Recovery Standard
If you cannot enter Windows 10/8.1/8/7 forgot password, trying on Windows Password Recovery Standard is a good idea. It helps you reset Windows password to regain access to your PC in Asus/Dell/HP/IBM/Lenovo/Sony/Toshiba/Satellite with three simple steps without any data loss.
Free Trial "Windows Password Recovery Tool":
Step1. Download the Windows Password Recovery, and then burn it to create a bootable CD/DVD. (Note: Two options are available--default ISO image & a new ISO image, if your PC cannot read the default one, please refer to new ISO image. Here we take the former one as an example) Select "Default ISO Image" on the top menu, insert a blank CD/DVD to the CD-ROM drive and specify the CD burning drive on the top menu. Click "Burn" to start burning ISO image file to the CD/DVD.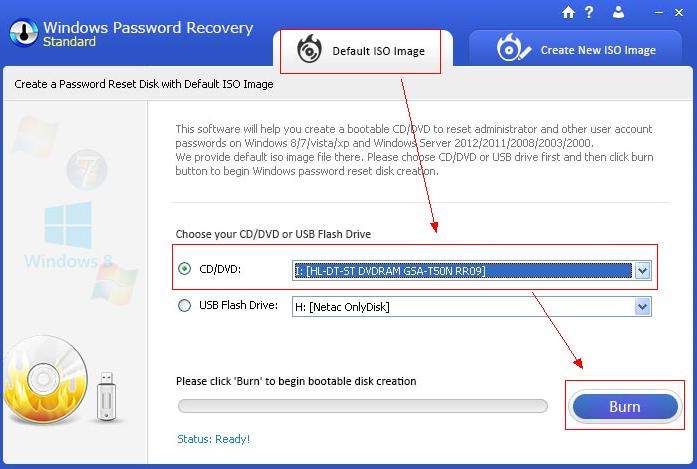 Step2. Insert the newly-created CD/DVD to the locked computer and reboot it with the disk. Then select the Windows installation to change password, specify the user account to continue to remove password. Click "Reset" to proceed. At last, the pop-up window will confirm you've finished. Then please feel free to restart your computer and login Windows system without any password.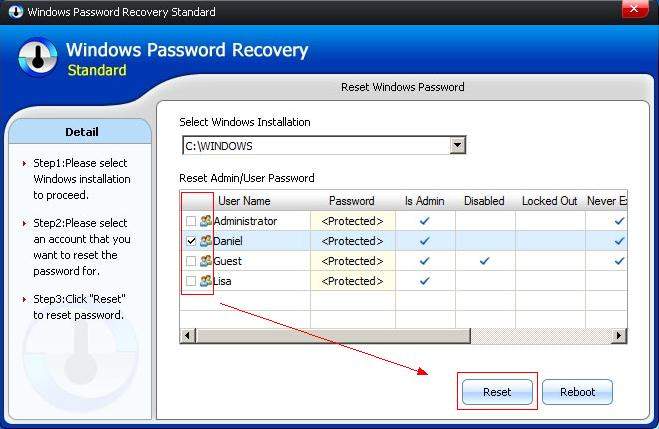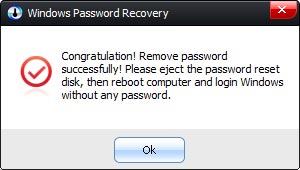 Here are two ways selected for you to access password protected Windows. For more, please visit our website. Also please feel free to leave your comments or suggestions on the comment section below if any. Thank you for your reading.
Download SmartKey Windows Password Recovery Standard:
comments powered by