How Do I Remove Startup Password from Windows 10/8.1/8/7

August 17, 2016 05:23 pm / Posted by Michael Eric to Windows Tips
Follow @MichaelEric
Your Windows PC, if you're running Windows 8 or Windows 10, is tied to your Live account. When you login to your system you have to type their password before logging into their account after booting or when switching user accounts. You are getting annoyed with having to login in repeatedly and just want to remove startup password from windows. Now here are two simple ways to disable it so that you can just dive right in and start using your PC. Here's how.
Case 1: Remove Startup Password from Windows When You Can Login System
Generally, you just need not to set any password or open the Control Panel to remove the password you've set, if you want to bypass Windows startup password and automatically login without typing password. But it would be too old school and may be not the way you really want. Following it's a new way to achieve it.
Step 1: Simultaneously press Win + R keys to bring out Run dialog box. Then type "netplwiz" and press Enter key.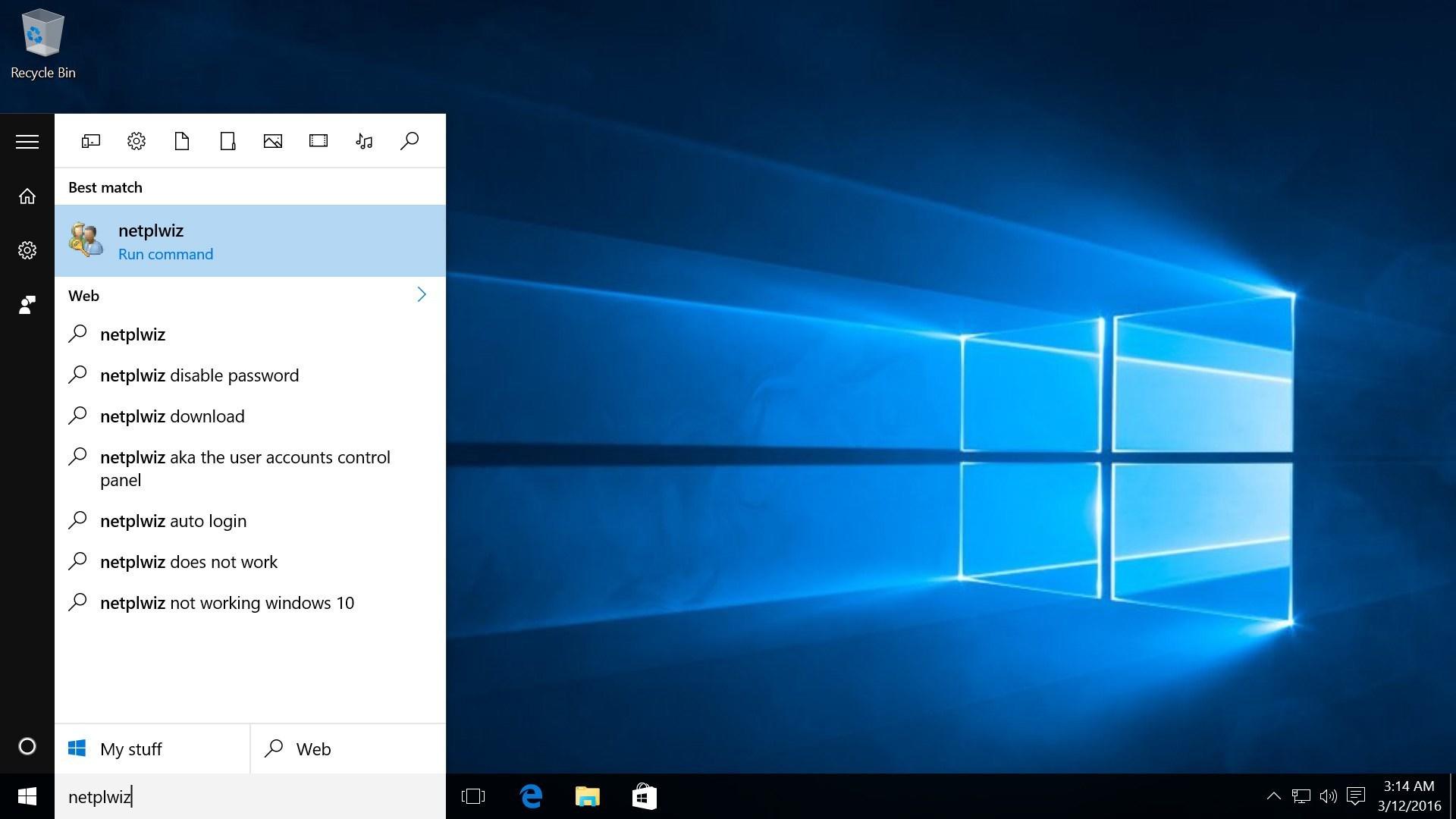 Step 2: User Accounts dialog opens. Select the user (local user or Microsoft account) whose password you want to bypass on your Windows startup from the users list. Then uncheck the box next to Users must enter a user name and password to use this computer, and click the Apply button.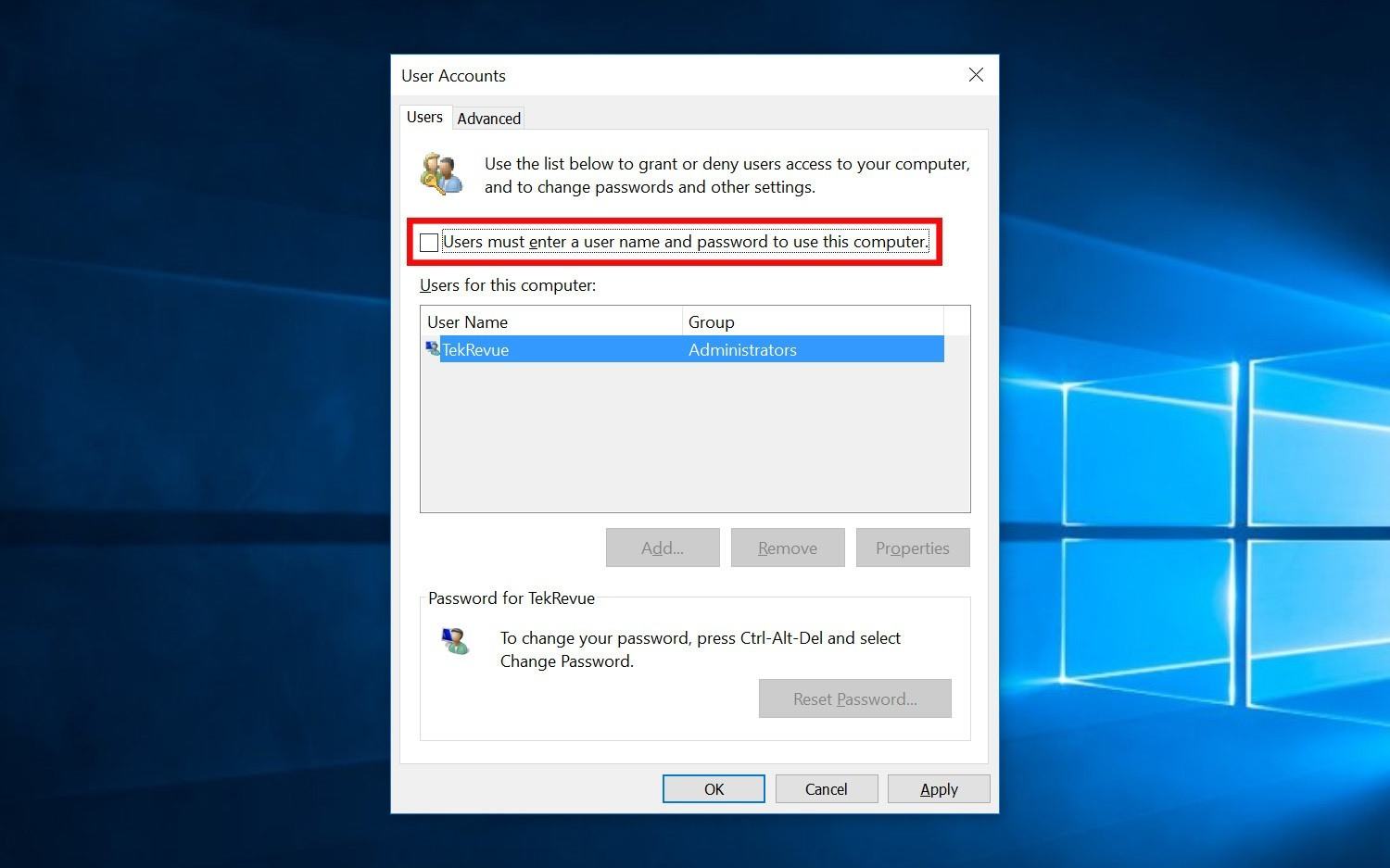 Step 3: In the Automatically sign in dialog, type the user name and the right password, and then click OK.
After that, each time you start or restart computer you can bypass the startup and automatically login into Windows.
Case 2: Bypass Windows Startup Password When Forgot Password to Login
When you forgot assword and be stuck at the Startup screen, the first thought comes to your mind must be how to override Windows startup password and automatically login. Here I highly recommend a specialized Windows password removal tool --Windows Password Recovery.
Windows Password Recovery is a specialized Windows password reset tool, which can remove user startup password for any version of Windows including the latest Windows 10, or add new users you can use to sign in Windows. Here's how.
Step 1: Free Download, install and run SmartKey Windows Password Recovery standard software on any Windows-based computer. Then create a CD/DVD/USB with either default or new ISO image.
Free Trial "Windows Password Recovery Tool":
Step 2: Burn the ISO image of Windows Password Recovery to the blank media device. Click "Burn" to get burned. After burning process successfully completed, eject the USB disk
Step 3: Insert the burned USB disk in the computer you want to change password of and reboot the computer. After loading, enter the password and click "OK" button to begin recovering password.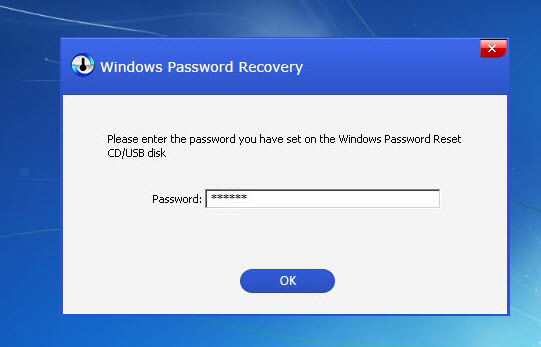 Step 4. Select the Windows installation in which you want to remove the password. Choose a user account and then click "Reset" to proceed.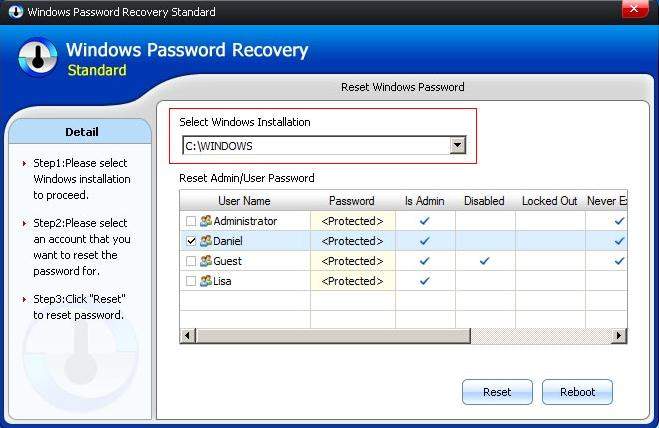 Just hit "OK" to close it. Then click "Reboot" to restart your computer and get into Windows system.
Do you know any other methods to bypass startup password on Windows 10/8.1/8/7---Please do not hesitate to share with us!
Download SmartKey Windows Password Recovery Standard:
comments powered by