Top 3 Ways to Open RAR Files on Mac

February 7, 2017 2:32 pm / Posted by Michael Eric to Files & Database
Follow @MichaelEric
RAR is short for Roshal Archive Compressed. It is a kind of compressed archive that is able to contain large numbers of common files in it. No matter it is documents, images, videos, or setup program, all of them can be compressed into RAR and send it to another person. Because we are familiar with how to open RAR files on Windows, now let's see how to open RAR files on Mac platform.
Way 1: Open RAR Files on Mac with Unarchiver
In order to use this application, you need to download Unarchive from its official website. This is a free and open-source program. To our surprise, it is not only supports RAR, but also supports other archive files such as zip format.

The brief steps are, install and launch this program and then double-click it from the Applications folder. After that, check the "RAR Archive" window to enable the application to open RAR files automatically. Finally, double-click your RAR file and find your extracted files. You can also DIY the setting in the Preferences interface.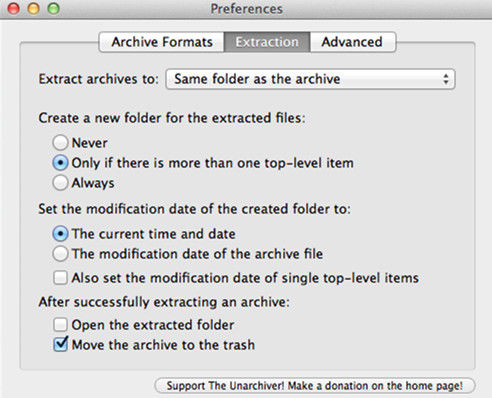 Way 2: Open RAR Files on Mac with UnRarX
The second tool is the UnRarX. This is also a famous RAR tool in Mac platform. In order to use it, you need to free download this application from the developer's official website. After that, extract the downloaded file and drag the extracted folder into "Applications" folder. Then it's time to boot the software. Then you need to drag the RAR file you want to extract into the UnRarX window. Finally, drag RAR file to the software window, wait for the extraction to finish and then find your files successfully.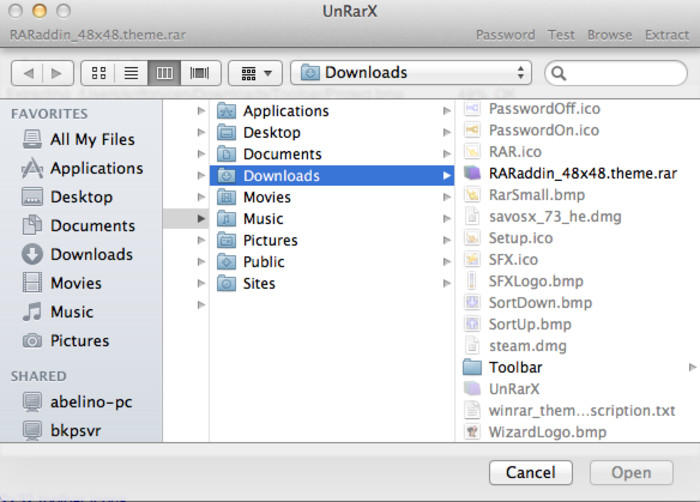 Way 3: Open RAR Files on Mac with Stufflt Expander
In this method, you need to download and install Stufflt Expander online and then install it to Mac. After that, open the tool and double-click the DMG file, then click the Advanced tab, select RAR from the lick and click "Assign to Stufflt Expander". Then click the RAR file you want to expand. Eventually, find the extracted files.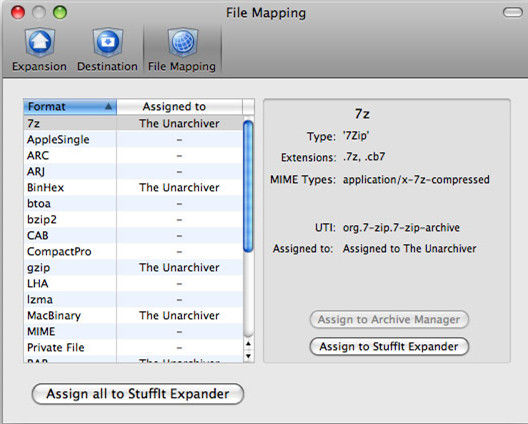 Additional Tips:
If the RAR file is encrypted, you might as well try to use SmartKey RAR Password Recovery. This is a famous RAR archive password recovery tool, which is designed to decrypted RAR files by using 3 password attack types. The latest version is able to recover PDF file with multi-core CPU processing and GPU acceleration.
Download SmartKey RAR Password Recovery:
comments powered by