Top 6 RAR Password Unlocker – 2019

September 26, 2018 2:32 pm / Posted by Michael Eric to Files & Database
Follow @MichaelEric
RAR files are one of the most liked formats for compressed file transfer. It can also be protected by passwords for maintain the privacy and other security issues. But this protection can become a pain if the user forgets the password. There have been 6 great RAR unlocker listed in this article.
The Best RAR Password Unlocker – Smartkey RAR Password Recovery
SmartKey RAR Password Recoveryis the best one among the list due to its quickness, efficiency, and secure process of action. This RAR password recovery tool can bring out the password for encrypted RAR archives with ease. Some of the features most liked by the users are
Download SmartKey RAR Password Recovery:
Key Features:
Applicable for all versions of RAR files and archive like for WinRAR 5.1, 5.0 etc.
Recover the password without damaging the data within it
Recover the password with fast pace
Automatic saving of the recovery procedures and shutting down of the PC
It works in threefold to recover the password, namely: Dictionary attack, Brute force with mask attack and Brute force attack.
How to Recover Lost RAR Password with Smartkey RAR Password Recovery?
Step 1: Download and install the application on the PC.
Step 2: Launch the software and locate "Add" on the interface and click on it. Browse through the location of the RAR file to be encrypted.
Step 3: Now choose the type of attack for decrypting the RAR file. When the selection procedure of the attack type is over, click on "Start" to begin the recovery process.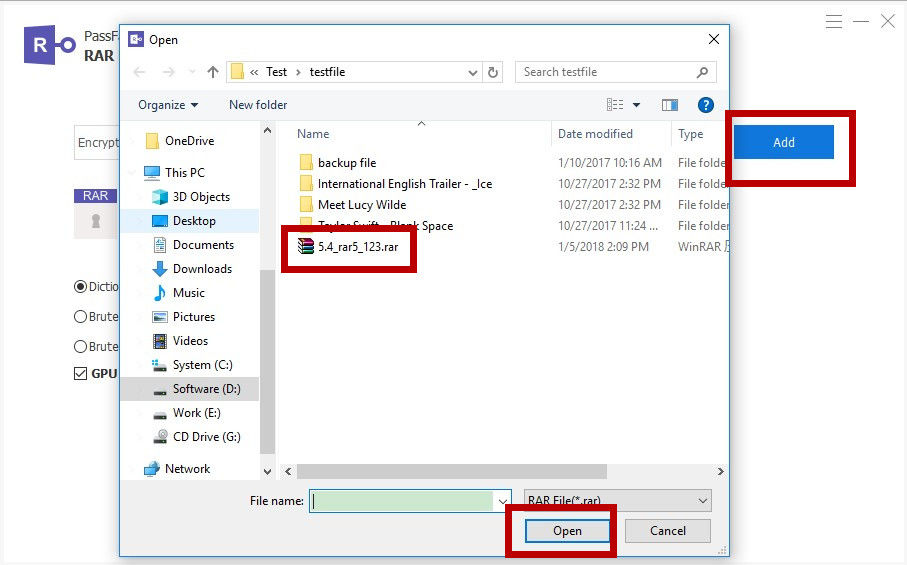 5 Other RAR Password Unlocker Worthy Trying
1. KRyLack RAR Password Recovery
This is the first tool in the list. The most liked feature of this tool is the easy UI which makes it easier to operate. It supports all versions of RAR archives viz. v3.0, v4.0 etc. and is compatible with RAR archives with the filenames with encryption.
Download the KRyLack password recovery software from here: http://www.krylack.com/rar-password-recovery/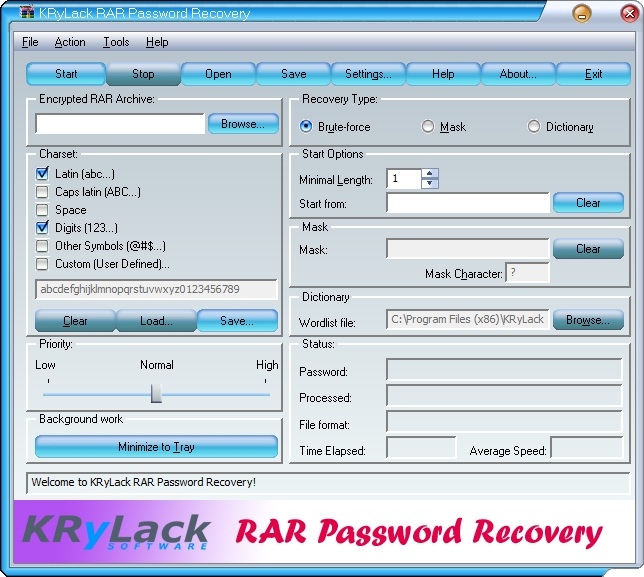 2. RAR Password Unlocker
RAR password unlocker is another useful tool for recovering the lost password of RAR archives. The main feature of this tool increases the recovery process few folds extra when multi core CPU and GPU acceleration is present. It supports all type of RAR files and will automatically saves the recovery process if you stop it. All the 3 password recovery attacks are present in this tool.
Download RAR Password Unlocker from here: https://www.passwordunlocker.com/rar-password-recovery.html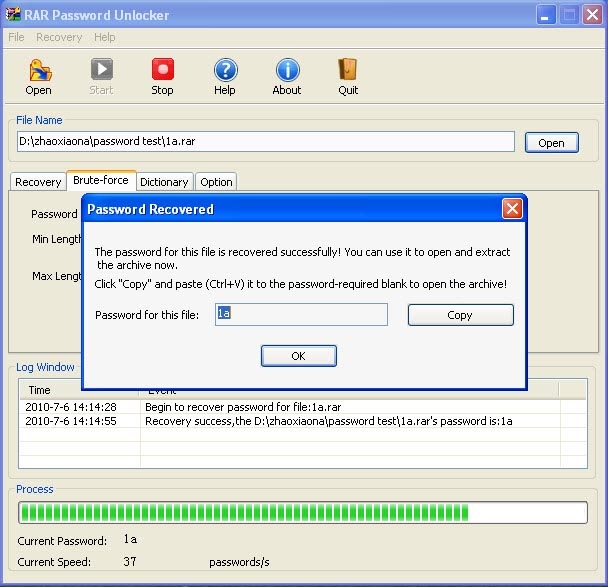 3. RAR Password Recovery Magic
This is powerful software used for recovery of forgotten RAR passwords. The most liked feature of this recovery tool is its easy user interface. It can work in background while keeping other programs run without disrupting their operations. Unfortunately only two of the three attacks are present viz. brute force attack and dictionary based attack unlike others in this listing.
Download RAR Password Recovery Magic from here: http://download.cnet.com/RAR-Password-Recovery-Magic/3000-18501_4-10909509.html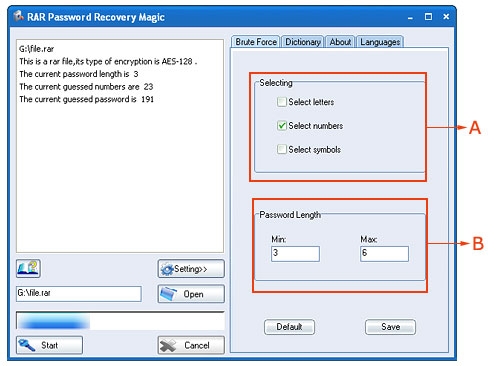 4. RAR Password Recovery Professional
This is another tool employed for getting the lost password of RAR files. The best feature of this tool is that it has all the three recovery attacks. It has an easy to install and easy to use interface for the ease of users. User just need to drag and drop the file in the application window and the recovery task will be performed by the application itself. Dictionary attack of this tool is of advance level.
Download RAR Password Recovery Professional from here: http://download.cnet.com/RAR-Password-Recovery/3000-18501_4-75031120.html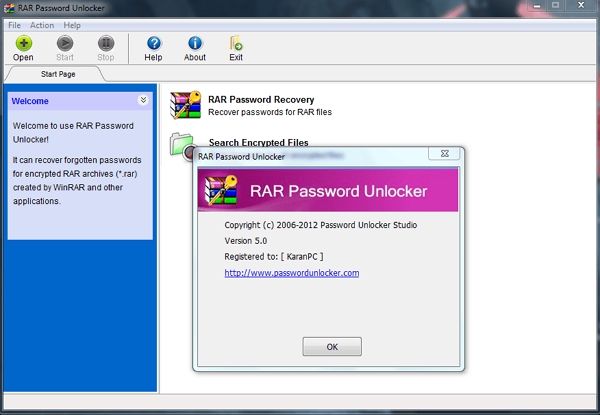 5. Daossoft RAR Password Recovery
The most liked feature of this tool is that it is compatible with all versions of RAR, WinRAR and other archives. It has optimized recovery procedure for multi-core systems. Among many useful features it also has user friendly interface. It can choose the attack mode on itself among the three attack modes as mentioned before. The recovery procedure is saved and resumed automatically when required.
Download Daossoft RAR Password Recovery from here: http://www.daossoft.com/products/rar-password-rescuer.html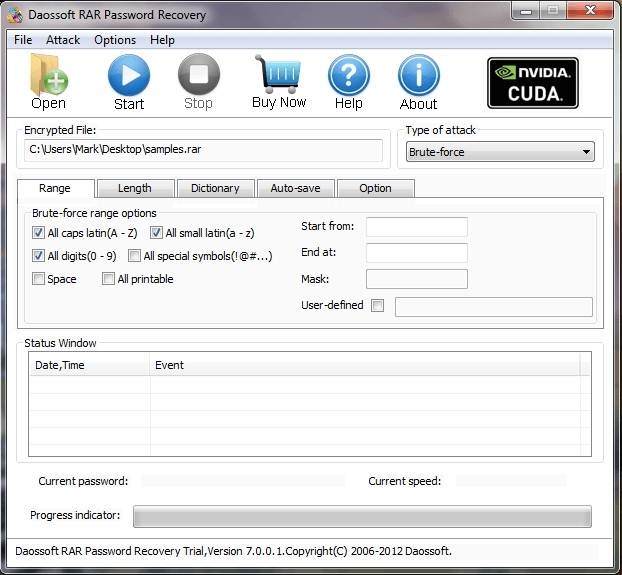 So these were the top 6 password unlocker for RAR files. Although each and every one of the listing is good but SmartKey RAR Password Recovery is on another level. It has been recovering password for locked RAR files for quite a bit now. And it won't be wrong to say that it is top of its own game.
Download SmartKey RAR Password Recovery:
comments powered by