How to use Word Password Remover?
Word Password Remover has 2 functions. This is the user guide for function 1.
1. 100% Instant Document Decryption (Online Password Remove Service)
2. Recover The Password (Offline and 3 types of attack)
100% Instant Document Decryption
Being urgent to use Word but forget the password? Take it easy, Word Password Remover can remove password instantly with the online Word Password Remover service and get access to the documents without any password. It is available for documents created in MS Word 97-2003.
Follow the tutorial below to learn how to remove Word documents password.
1

Step1: Click "Open" to load Word document.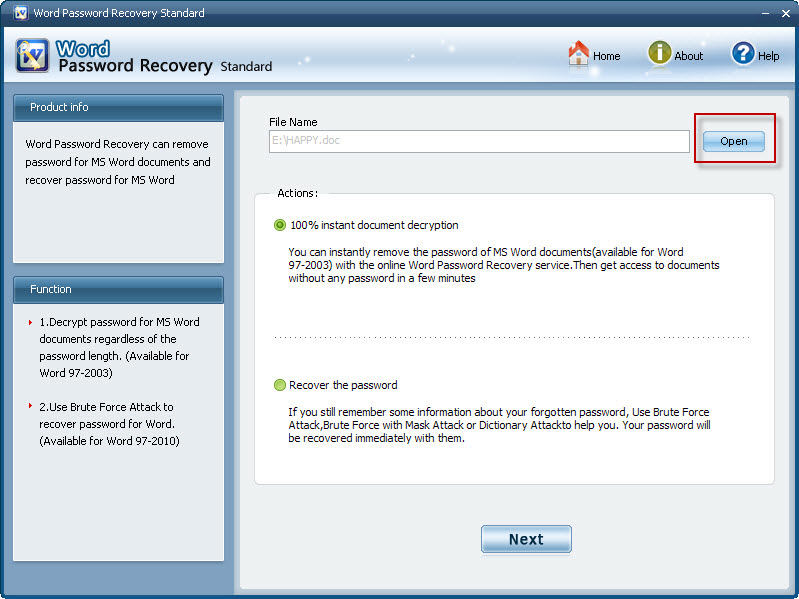 Select your Word document in its destination folder, then click "Open" to finsh file loading.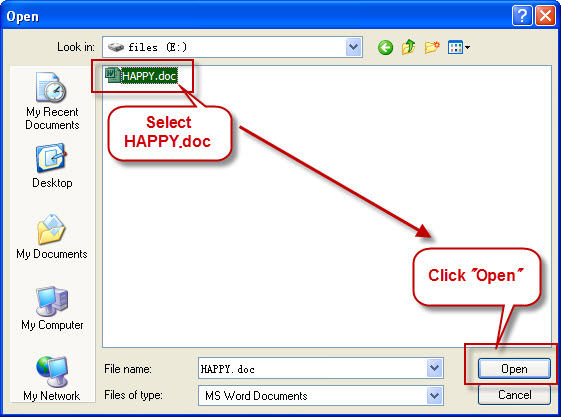 2

Step2. Select "100% instant document decryption" and click "Next".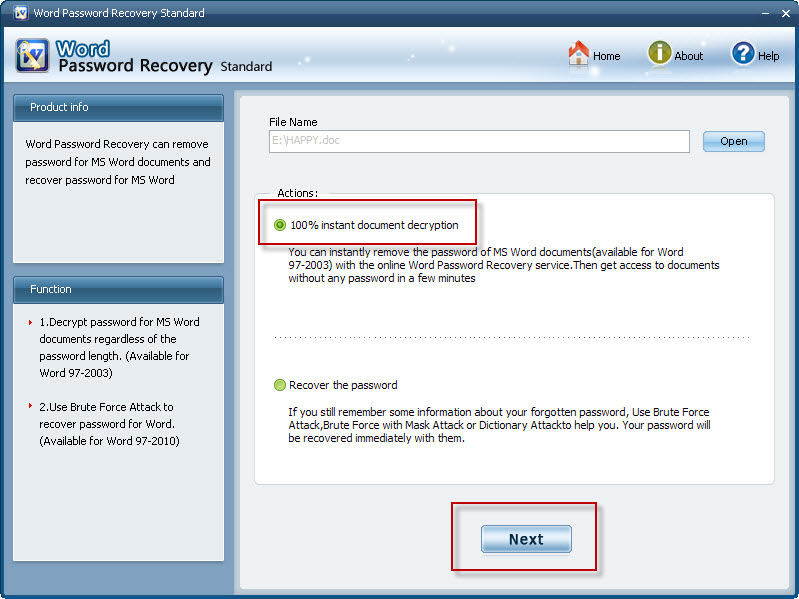 3

Step3. Click "Click "Decrypt document" to start to remove password instantly.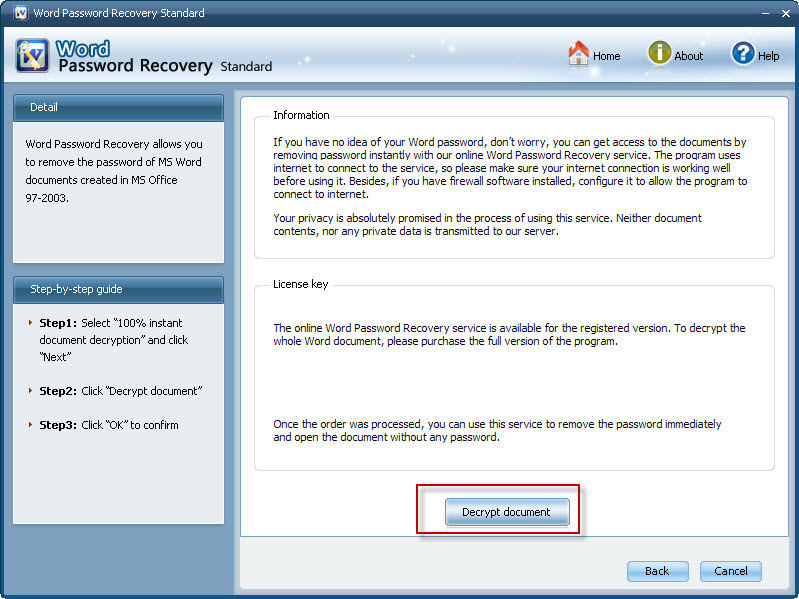 4

Step4. Smoothly remove password with receiving the message "The file decrypt successfully". Then just click "OK" to end password decryption process.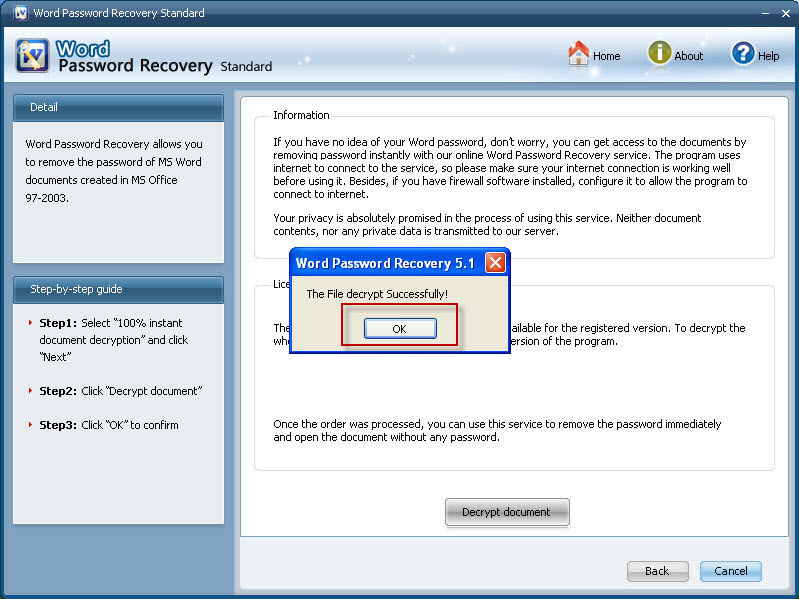 (Note: The decryped file (*_Fixed.doc) has been automatically saved to the folder where your locked file is.)
You can also click "Cancel" to stop decryption or click "Back" to continue other operation.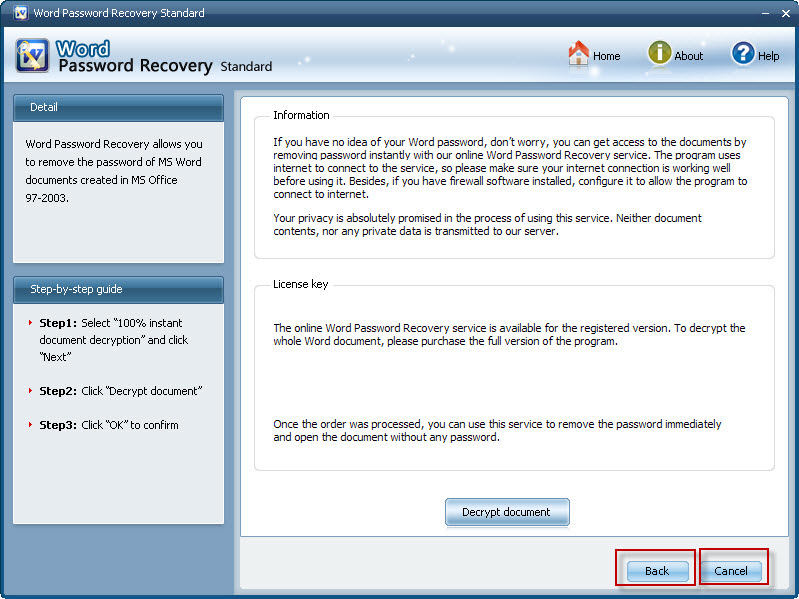 Note: The Word Password Remover tool uses internet to connect to the service, so make sure your internet connection is working well before using it. Besides, if you have firewall software installed, configure it to allow the program to connect to internet.