PDF Password Recovery is an all-in-one PDF password recovery that recovers not only owner password but also removes user password. After removing, you can freely open encrypted PDF files and edit, copy and print PDF documents. Below are simple steps on how to use PDF Password Recovery.
1

Part I: How to Recover Lost PDF Password

Download and install PDF Password Recovery, launch this app and then follow the steps to remove password.

Free Trial PDF Password Recovery
Step 1: Import Password-protected PDF File
Click "Add" button to navigate to the PDF encrypted PDF file on your PC, and then import it to this program.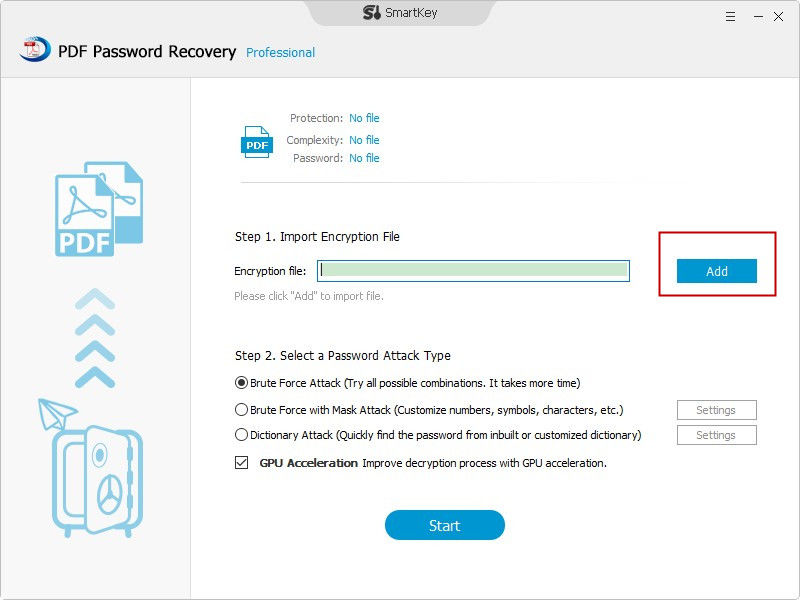 Select your file in the Open File window and click "Open".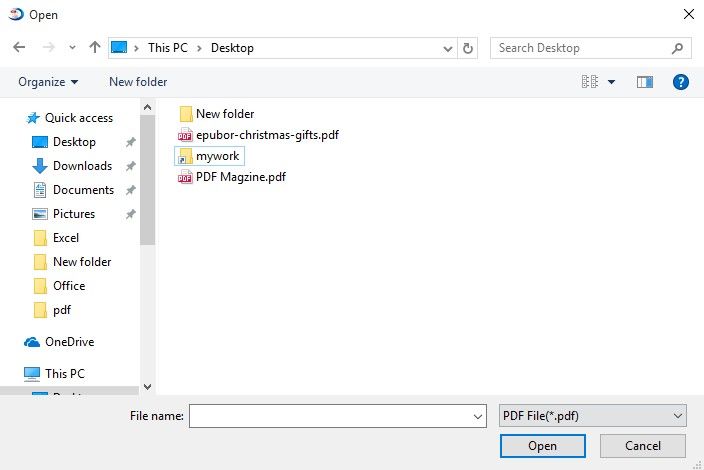 Step 2: Select Attack Type and Deploy Settings
There are 3 attacks: Brute-force Attack, Brute-force with Mask Attack and Dictionary Attack. Select an attack according to how much clues about the password you can provide, and then define the corresponding attack settings. (See how to deploy password attack settings)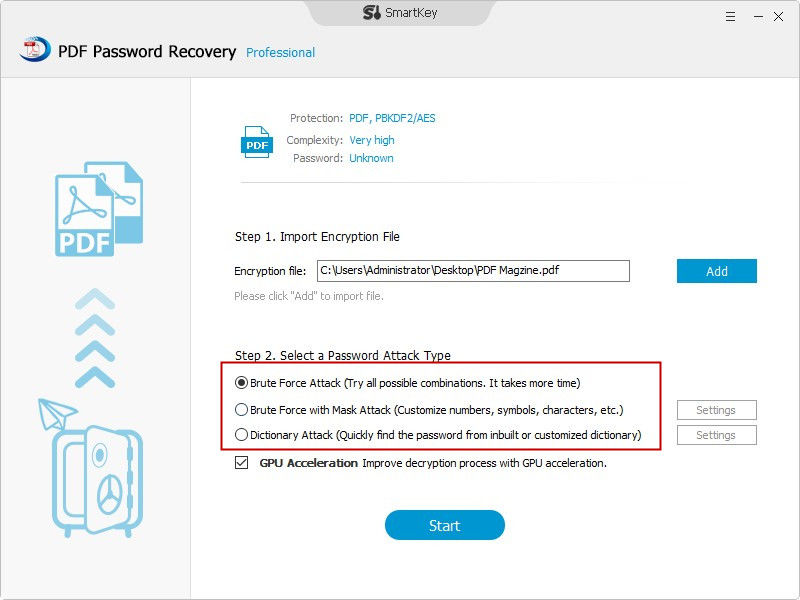 Step 3: Start to Recover PDF Password
Click "Start" button in the Menu to initiate the program.
Within minutes, your desired password will be recovered successfully with displayed in the File Opening Password Box. Next, just close the box and exit the program, then use this password to access to the target or locked PDF file.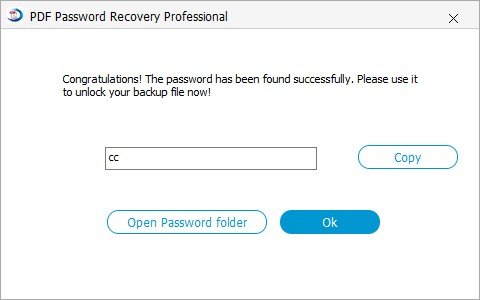 2

Part II. How to Deploy Password Attack Settings?

After attack type selected, you then need to set up attack settings accordingly. For each attack, the settings or sets are different, seen as below:

Option 1: If you choose Brute-force Attack, the program will try all possible combinations by default, so no need to define any setting.

Option 2: If you choose Brute-force with Mask Attack, you then need to click "Brute-force" on the taskbar.
Later you should define the sets such as Min Length, Max Length, Character Set etc. by yourself according to the possible clues about the password you could recall of.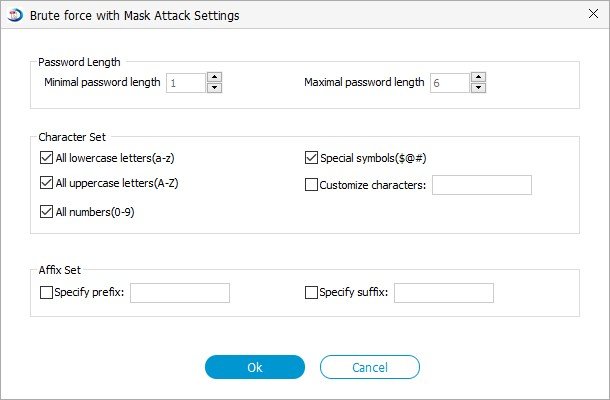 Option 3: If you choose Dictionary Attack, then click "Dictionary" on the taskbar.
This attack is highly recommended. If use properly, it is the fastest when compared with the above two attacks. This attack is intended to seek the possible password based on a dictionary. This dictionary can be the integrated one or the one you provide. The integrated dictionary is a text file listing common character combinations, such as a, ab, 123, 4, AB, etc. that people may frequently use for passwords. You can also create a dictionary by listing your character sets that you frequently use to let the program base on when seeking passwords. If so, the seeking scope is largely reduced and it is bound to save time for the process.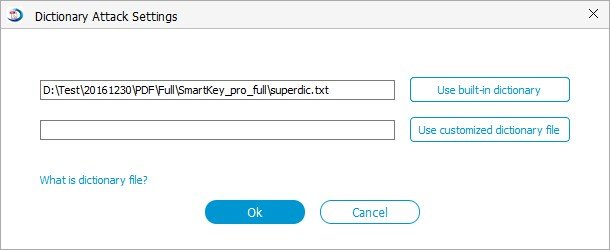 Our 100% Satisfaction Guarantee
If you have any questions about this program, please contact us, We provide lifelong technical support and upgrade service.


Free Trial
Buy Now