Below are the steps on how to recover lost or forgotten passwords for protected Personal Storage Files (*.pst), and passwords for mail accounts, Windows Mail by using Outlook Password Recovery. To get started, download this software, and install & launch it.
Part I: How to Recover PST File Password?
Step 1: There are two options for your selecting. It chooses "PST File Password" tab by default. Click the "Add file" button to import PST files to this software.
Tips: By default, your PST file is stored in the folder as below:
C:\Documents and Settings\user_id\Local Settings\Application Data\Microsoft\Outlook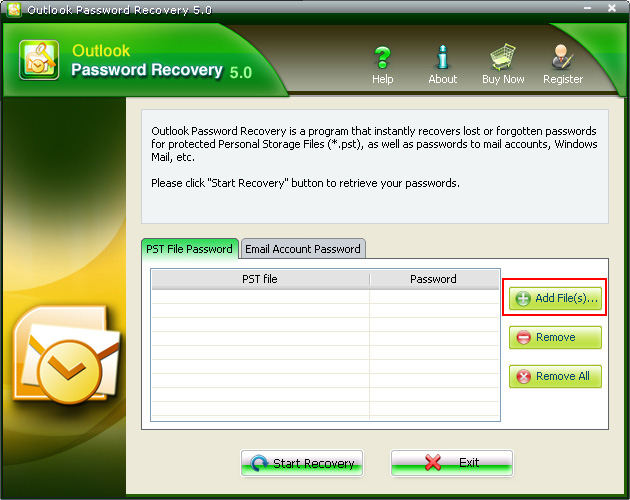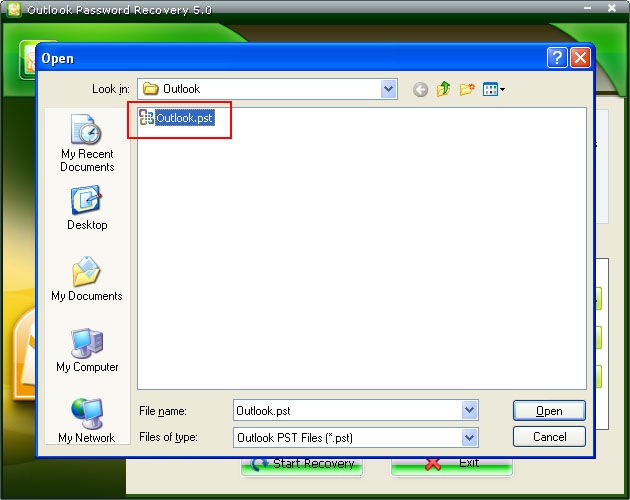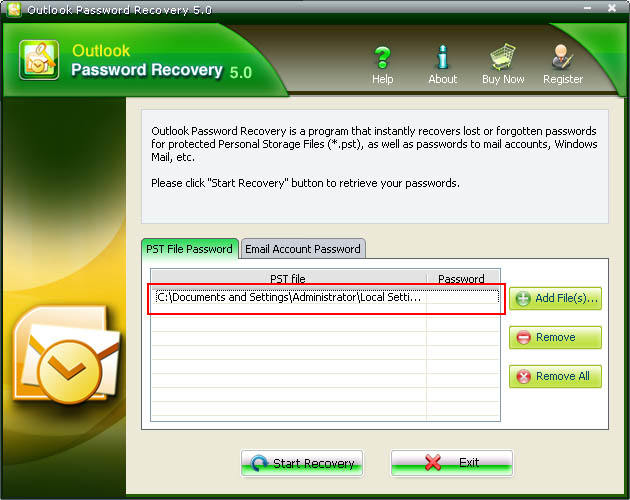 Step 2: Click "Start Recovery" button, the password for the imported PST file will be displayed immediately under the "password" tab on the interface.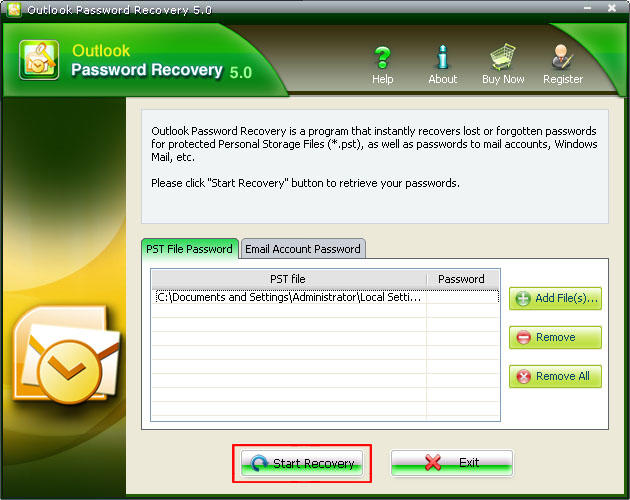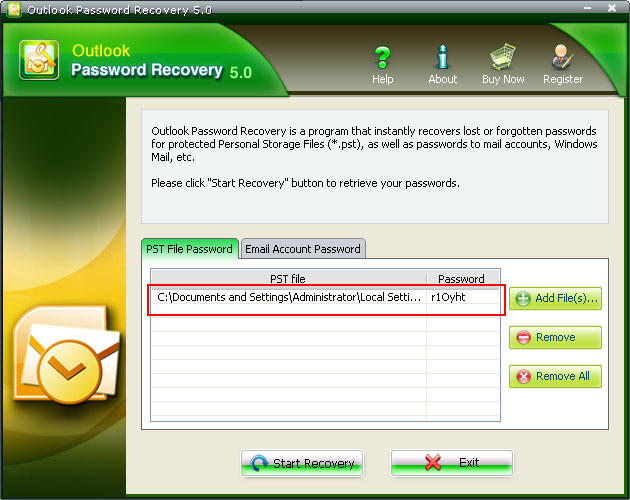 Note: In some cases, the password recovered by Outlook Password Recovery is not the same as the one which has been originally set. That's due to encryption algorithm used in Outlook – the original password is not stored in the file. However, the password which is shown by Outlook Password Recovery will be certainly accepted by Outlook without problems – just try. And of course, after logging into Outlook, you'll be able to change that password to any one, or just remove it.
Part II: How to Recover Passwords for Email Accounts Stored in Outlook?
Step1: Selected "Email Account Password "tab.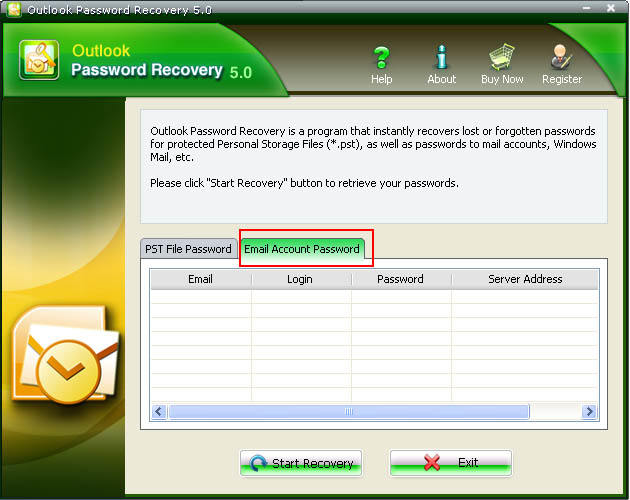 Step 2: Click the "Start Recovery" button. All the Emails with login, password, Server Address, and protocol are displayed in the column.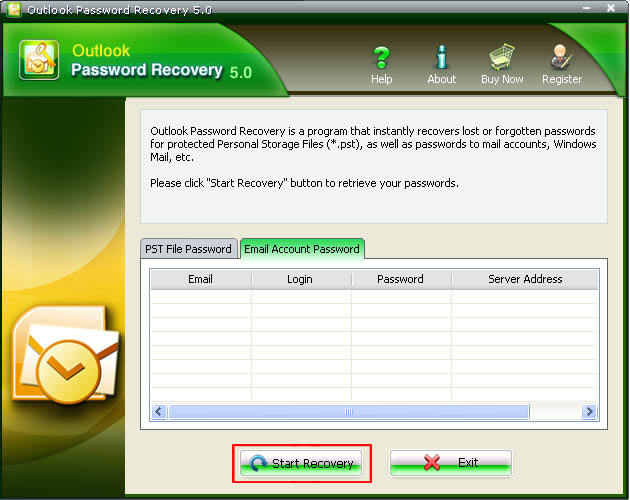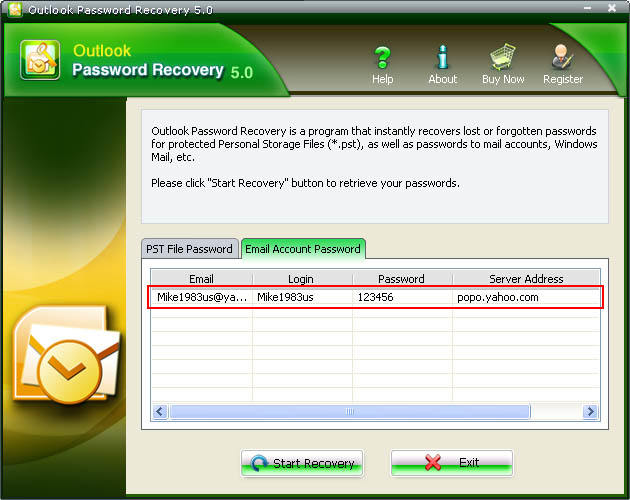 Our 100% Satisfaction Guarantee
If you have any questions about this program, please contact us, We provide lifelong technical support and upgrade service.


Free Trial
Buy Now