Lost the password for your MS Word document? Don't freak out. Office Password Recovery is the most professional and powerful Office documents password recovery software. It can easily recover or remove Microsoft Word, Excel, Access, PowerPoint, Outlook passwords. It is available for all documents created in MS Office 97 to 2016. Here is the overall tutorial to tell you how to crack Office files password step by step.
First, get a free download of Office Password Recovery. Then install it on any Windows PC.
How to Recover the Password from Office 97-2016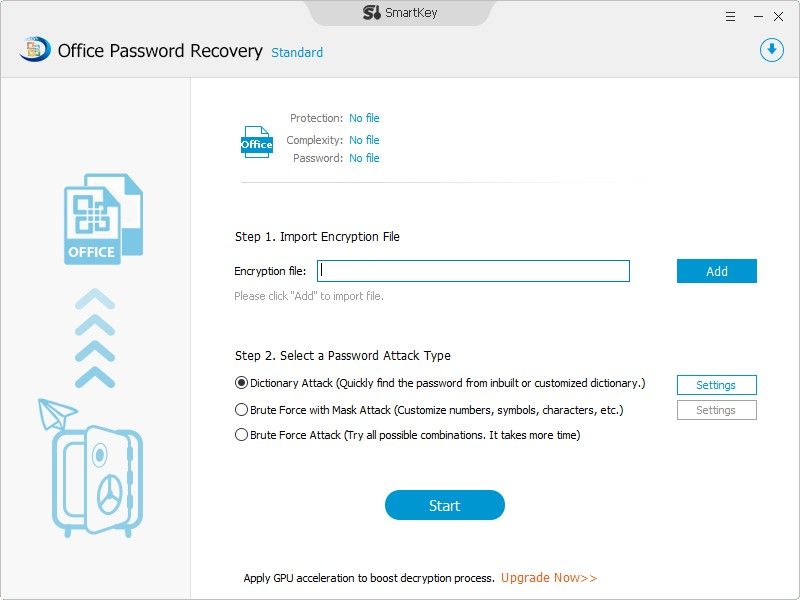 This mode holds three brute-force attack options which can crack password no matter how long or complex the password is. It can crack password for Word, Excel, Access, and PowerPoint files created in MS Office 97-2016, which supports *.doc;*.docx;*.xls;*xlsx;*.ppt;*.pptx; *.accdb formats.
1

Step 1. Import Password Protected Office Document

Open this Office Password Recovery and see the main window, click "Add" button to import password protected Office files.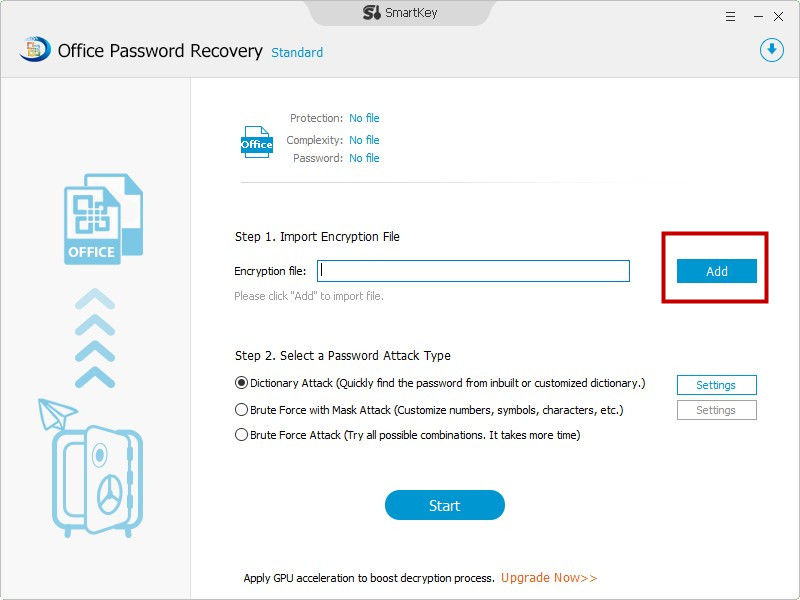 2

Step 2. Choose Attack Type and Set its Parameters

There are 3 types of attack available: Dictionary Attack, Brute Force with Mask Attack and Brute Force Attack. Choose one from them according to its function.

A. Dictionary Attack: If you have a password dictionary already, please import the dictionary file, it will help you sift the right password from the dictionary. If not, the software full version will download latest online dictionary for you. Actually, this option guarantees great rate for success.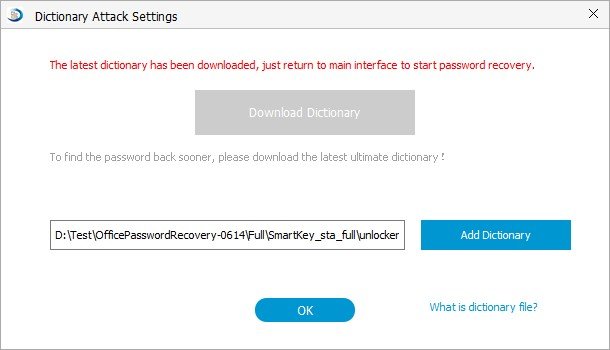 B. Brute Force with Mask Attack: Enter whatever you still remember in the password. This option will check the customize number, symbols and characters to find your password.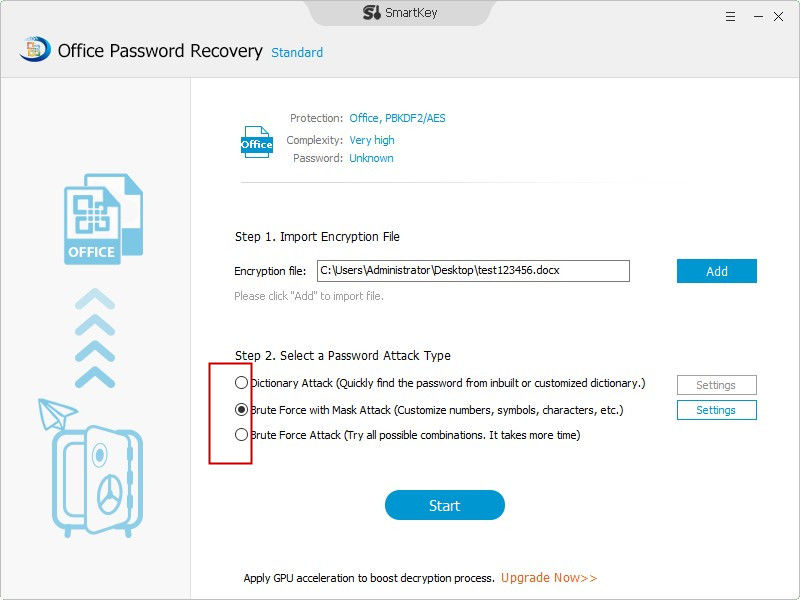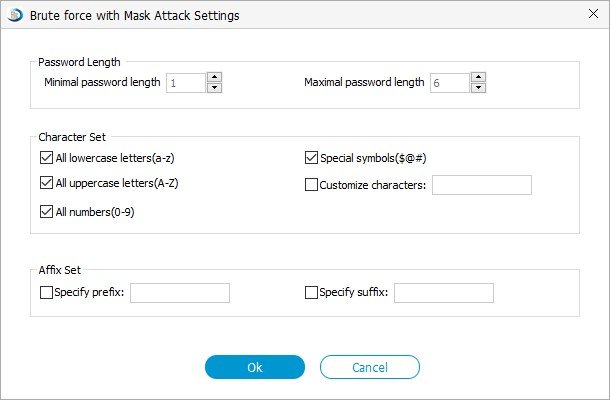 C. Brute Force Attack: This option will check all characters one by one to find your password. It's the default option for password recovery.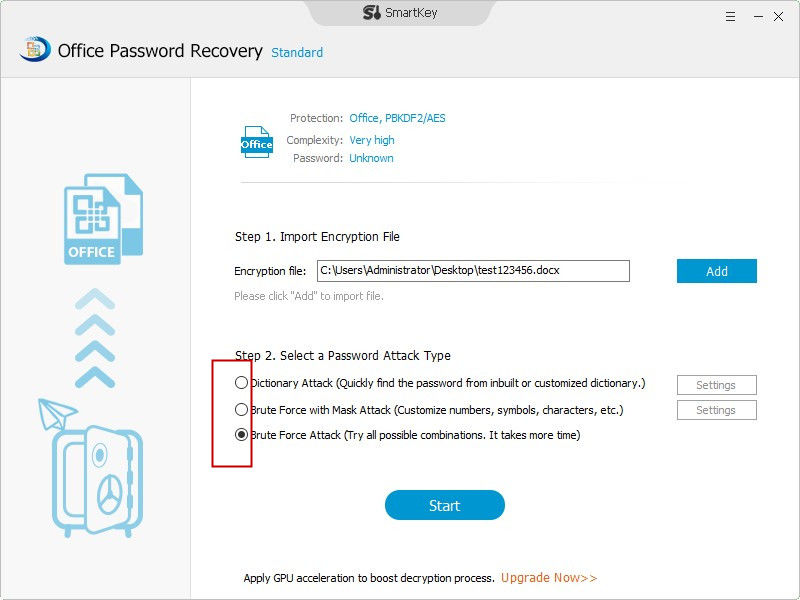 3

Step 3. Start to recover the lost password

Click "Start". The program will begin the process of cracking the password. The specific time depends on your password length and complexity. The longer and more complicated the password, the more time it will take. Once the password is found, it'll be displayed in the File Opening Password box. Use the password provided to open the office file and view the information.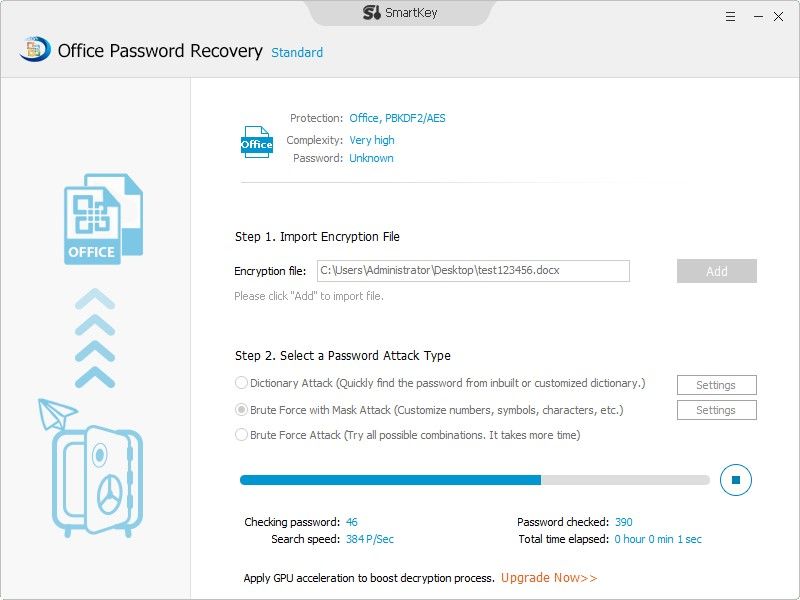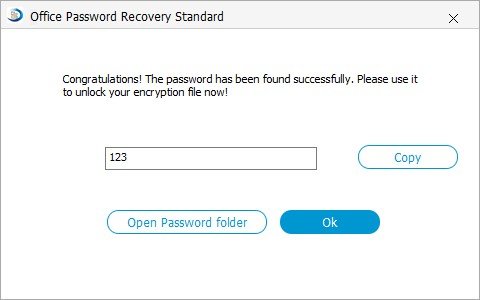 Thus, you have regained the access to your password protected document created with Microsoft Office.

Our 100% Satisfaction Guarantee
If you have any questions about this program, please contact us, We provide lifelong technical support and upgrade service.


Free Trial
Buy Now