How to use Excel Password Recovery?
Excel Password Recovery has 2 functions. This is the user guide for function 2.
1. 100% Instant Document Decryption (Online Password Remove Service)
2. Recover The Password (Offline and 3 types of attack)
Recover Excel Password
If you have some information about the forgotten or lost password, you can use Brute-force Attack to recover the password. Excel Password Recovery provides three types of attack: Brute-force Attack, Brute-force with Mask Attack, Dictionary Attack. The program supports recovering password for Excel file created in MS Excel 97-2010.
Follow the tutorial below to learn how to recover password
Step 1: Click "Open" to import the target Excel file.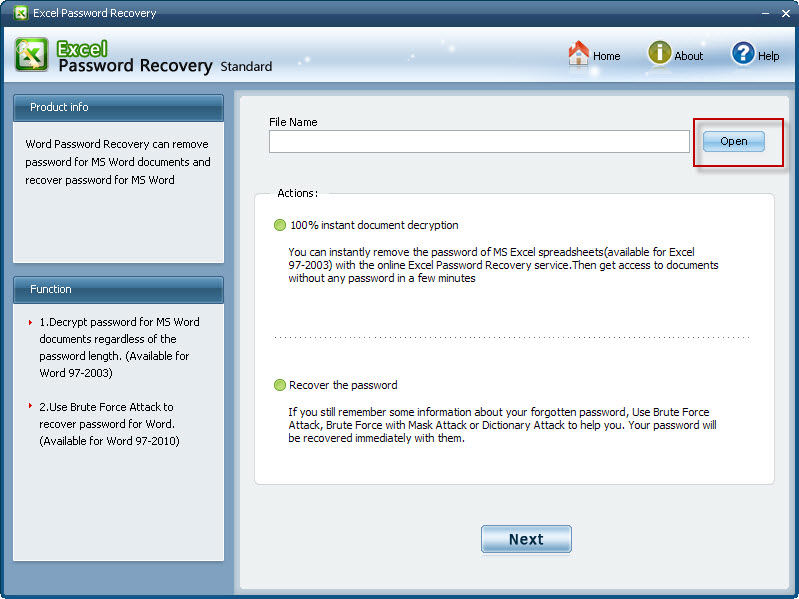 Select your Excel document from its destination folder, then click "Open" to finsh file importing.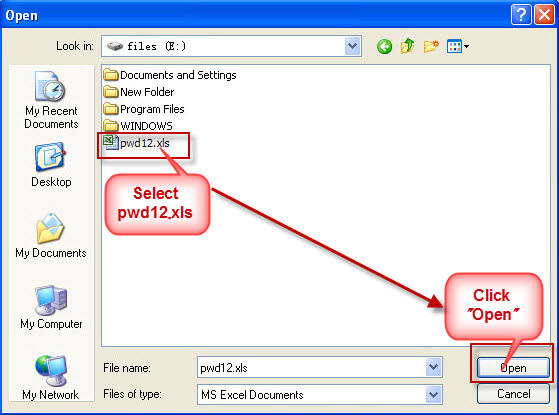 Step 2. Select "Recover the password" and click "Next" to go on.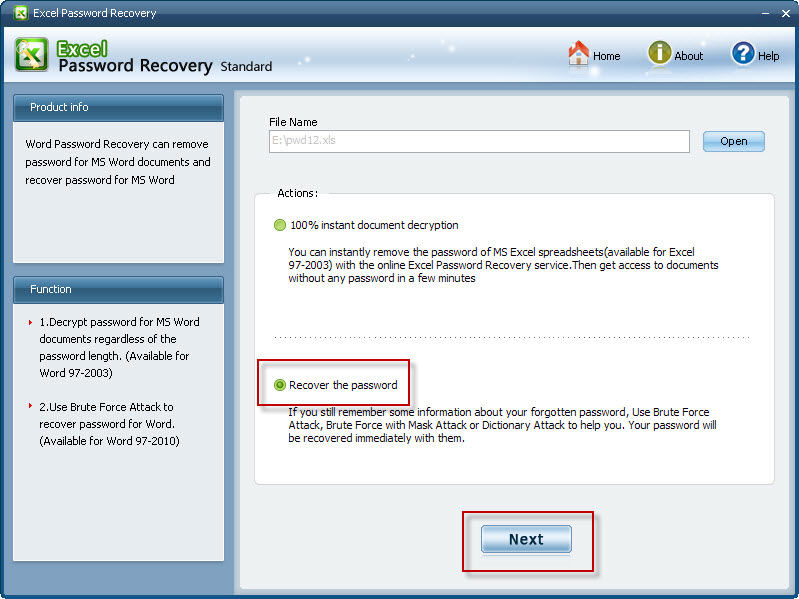 Step 3. Select any one of the 3 listed attack options and then click "Start" to initiate Excel password recovery.
(Note: In each attack option, you can define the specific items according to how much information of the password you could remember.)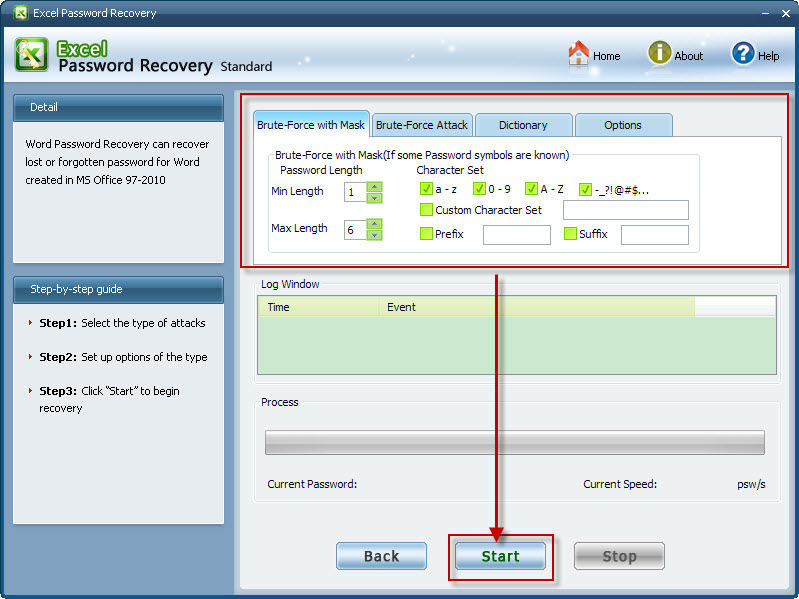 During the recovery process, you can also click "Stop" to stop operation or click "Back" to continue other operation.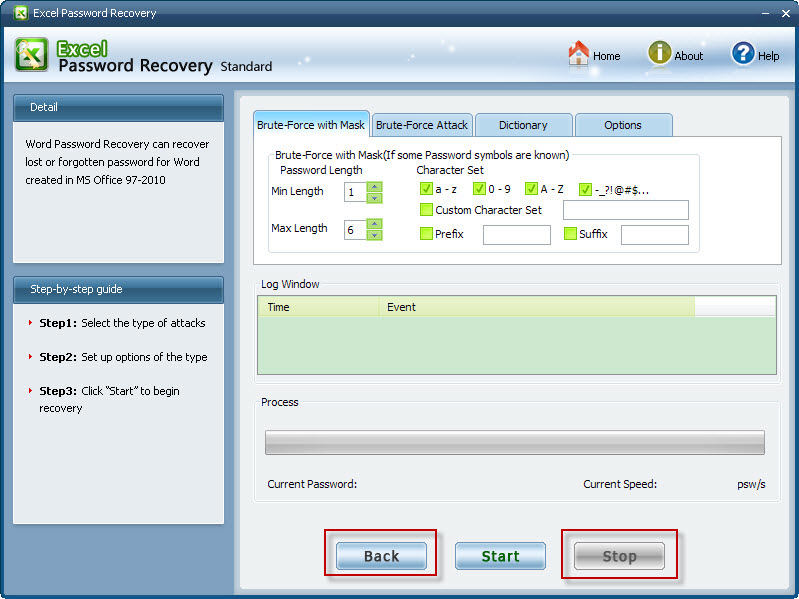 Step 4. After clicking "Start" button, the program is recovering the Excel password. Within seconds, the desired password will be recovered successfully with being displayed in the File Opening/Editting Password Box. Next, just close the box and exit the program, then use this password to access to the target Excel file.