Instant Document Decryption
100% Instant Document Decryption - How to Use Excel Password Recovery?
How to Use Excel Password Recovery?
Excel Password Recovery is designed to recover lost or forgotten passwords for Microsoft Excel xls/xlsx file created in 97-2016 regardless of their length and complexity. After password recovery, you can freely open and edit your Excel files.
To get started, free download this Excel xls/xlsx password recovery on your computer first.
Download SmartKey Excel Password Recovery:
How to Recover Password for Microsoft Excel 97-2016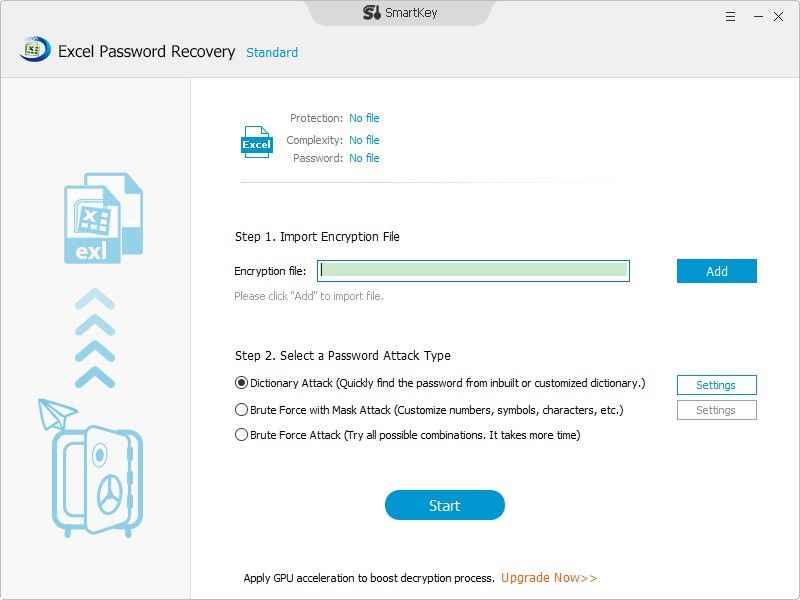 This mode is for you to unlock xlsx password online. All of the lost/forgotten Excel password can be recovered. The mode supports for Excel file created in MS Excel 97-2016.
Copyright©2007-2019 SmartKey Password Recovery. All rights Reserved.