Top 3 Free PDF Password Removers 2019

March 21, 2017 11:45 am / Posted by Michael Eric to Files & Database
Follow @MichaelEric
PDF stands for Portable Document Format that allows you to save almost all kinds of documents in a format that can be easily read on many operating systems. The format preserves all the original formatting of the documents and lets users view them in a reader. In order to open a PDF file, you just need a PDF reader such as Adobe Reader and you are good to go.
Some of the PDFs you get via email or you download from the Internet are password protected. The creators of these PDFs only want for authorized users to view the contents so they password protect the files. Also, sometimes you password protect a PDF file and then after a long time you forget the password and thus cannot gain access to the PDF file.
If you have a password protected PDF and you do not have a password for it, then you can still access its contents - using one of the following free PDF password remover tools that will help you remove the password from the PDF file so you can then open it in a PDF reader on your computer.
Top 1: PDFCrack

PDFCrack, as the name says, helps you crack PDF files on your computer. As an input, it asks you for the PDF file you want to get the password for and then it performs its algorithms to find out the password for you.
It is actually a command line tool and gets the job done right from the command prompt window on your computer.
Download PDFCrack
Top 2: GuaPDF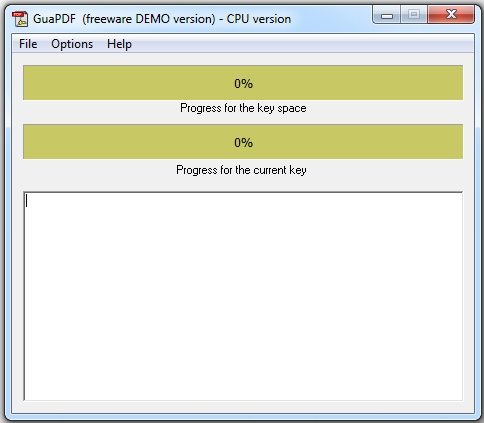 GuaPDF starts working as soon as you download it on your computer as it does not require to be installed. Once the app is up and running, you can give it your password protected PDF file and it will give you back a password-free PDF file.
The tool can be downloaded from its official website to your computer.
Download GuaPDF
Top 3: PDF Password Remover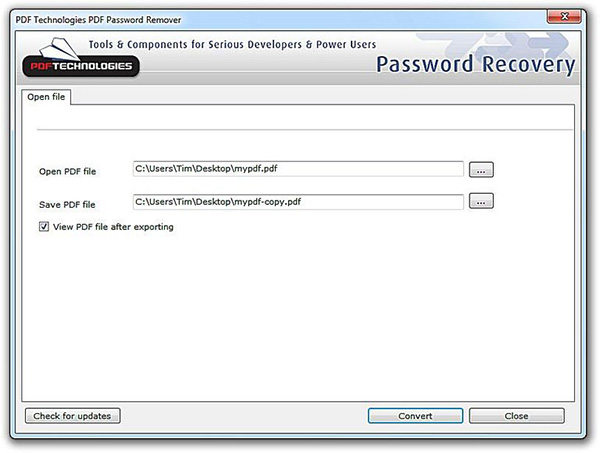 The name just says it all. PDF Password Remover is a password remover for PDF files that helps you remove passwords from the PDFs on your computer so you can then access and view these PDFs on your computer without any issues.
The tool asks you to input a PDF file and then it exports the password free version of the PDF at the specified folder in the tool.
You can download it from its official website.
Download PDF Password Remover
So, those were the top 3 PDF password removal tools. If those could not help you remove the password from your PDF, then here's one more tool that can do that for you.
Best PDF Password Cracker 2019 - Removing PDF Passwords on Your Computer Instantly
PDF Password Recovery is the best PDF password remover available in 2017. It can decrypt opening restrictions on PDF files by recovering user password and owner password and remove password protected PDF documents created with all versions of Adobe Acrobat or other third-party tools instantly.
Download SmartKey All-in-one Password Recovery Bundle:
Download and install this program on your PC. Click "Add" button to load the encrypted PDF file on your PC, and then import it to this program.
Select an attack type and click "Start" button to begin password recovering. Within minutes, your desired password will be recovered successfully.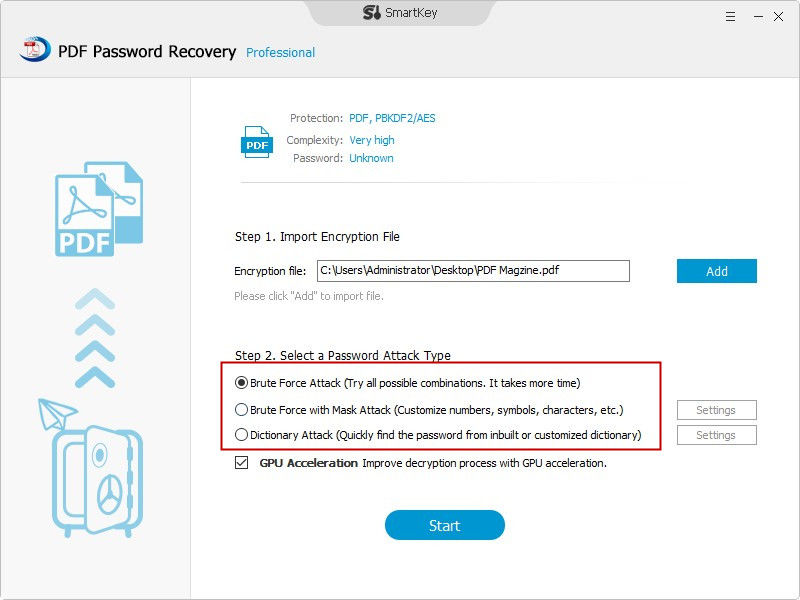 So, that's the best PDF password remover 2017. Now open the PDF in any of the PDF readers on your computer and enter the above password and you should be able to view the file without any issues.
Download SmartKey PDF Password Recovery:
comments powered by