Top 3 Free PDF Editors 2019 for Windows 10/8/7 and Mac

August 22, 2017 11:45 am / Posted by Michael Eric to Files & Database
Follow @MichaelEric
One can argue that the most popular format of digital documents distribution format is PDF because of its cross-platform nature. We can find this format used everywhere from academic text books to corporate memos, and from software guides to blockbuster novels. But despite the many advantages of the format, including security and its ability to retain the document formatting, PDF editing is not something that average Joes do.
While today's desktop operating system allows users to easily printing to PDF, there's not many popular PDF editor out there that you can find. If you need to edit PDF, here are the top 3 PDF editors for Windows 10/8/7 and Mac.
Free PDF Editors for Windows - AbleWord
At the core, this app is a word-processor. But it really knows its ways around PDF. It fully supports reading/editing of PDF documents, and renders PDF files near flawlessly. You can also add/remove/modify text and images, check spellings, and insert tables and frames.
To use it, simply open up the PDF document to be edited, and AbleWord will handle the rest.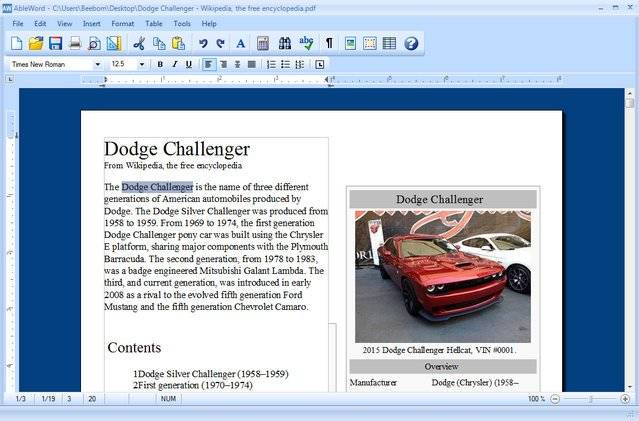 Free PDF Editors on Windows and Mac - PDFsam (Basic)
PDFsam the basic version is a free and open-source application that lets you do some editing operations on PDF documents. Not only you can merge and rotate PDFs, but you can also split them in different ways according to page numbers, bookmarks, or size. All these options are easily available from the home-screen, along with the ability to specify granular parameters such as output path and regular expression based matching. You can get more features by upgrading to the Enhanced version.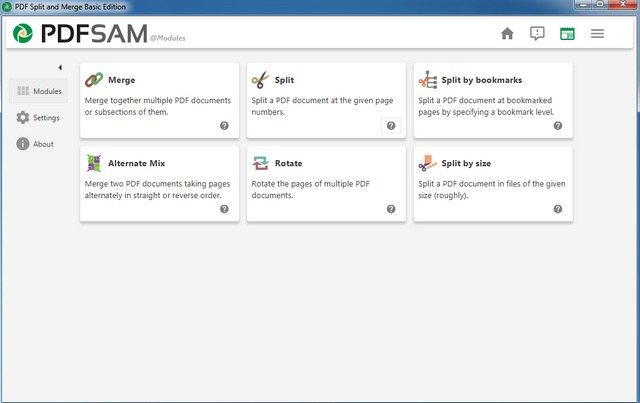 Free PDF Editors for Windows - PDF Shaper
Even though the basic premise of PDF Shaper is the tool to convert PDF files to editable RTF documents, it's not all it can do. The app features of a set of tools that let you apply editing operations like merge, rotate, and split on PDF documents. Other than that, it can also extract images and text from PDF files, delete/rotate individual pages, and convert PDFs to images. You can digitally sign PDF files, and encrypt them using passwords. There are even some themes to choose from.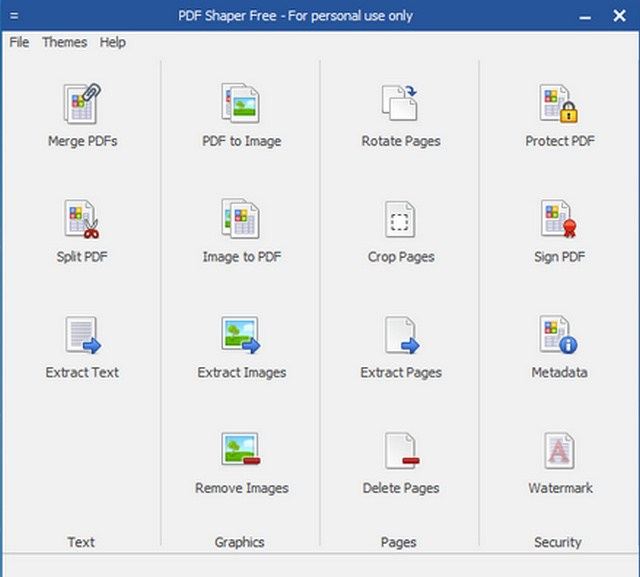 That's the top 3 free PDF Editors 2007 for Windows 10/8/7 and Mac to edit and reformat text, annotate PDFs , add text, images and forms and so on. If you unfortunately forgot the password to open or edit your PDF file, you need to remove the password with professional PDF Password Recovery firstly.
Download SmartKey PDF Password Recovery:
comments powered by