How to Extract Data from PDF to Excel

August 08, 2017 11:45 am / Posted by Michael Eric to Files & Database
Follow @MichaelEric
Most people use PDF as the standard format for their documents and it is really one of the convenient file formats available out there. The recipient only needs a PDF reader to be able to view your PDF files.
Sometimes, you may want to extract data from a PDF file to Excel. This is usually required when the PDF you have contains data that needs to be calculated and the same cannot be done in a PDF viewer.
There are several ways to extract data from a PDF file and import it into the Excel. The following guide shows one of those ways for you.
Method 1: Manually Extract Data from PDF Form to Excel
To do the task, you will need to have a PDF reader, the Excel app, and the Word app installed on your machine.
1. Open the PDF file from which you want to extract data and import into an Excel file. When the PDF file opens, copy the table that you wish to import into Excel.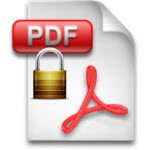 2. Once the table has been copied, open the MS Word app on your machine and hit Ctrl + V to paste the table you copied from the PDF file.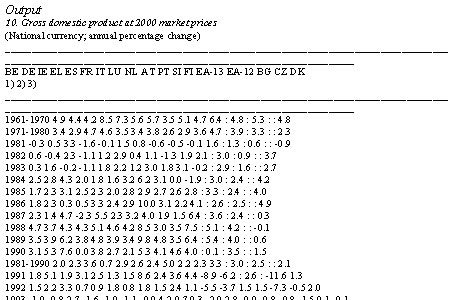 3. When the table has been pasted, press the Ctrl + A key combo to select everything on your screen and then click on Table > Convert > Text to Table. It will convert the selected text to a table for you. Once a table is ready, select and copy it to your clipboard.
4. Open the Excel app on your machine and create a new spreadsheet. Then, press Ctrl + V to paste the table you copied from the Word document. Your PDF data has been successfully extracted to an Excel file.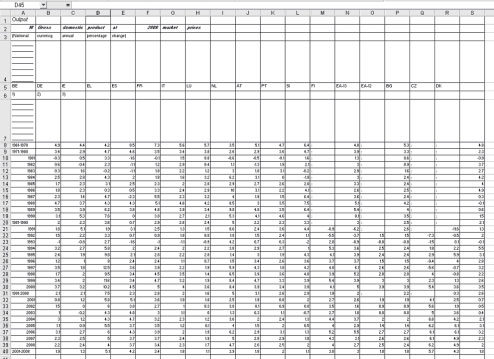 You can now work with the table in the Excel app on your machine.
Method 2: Extract Data from PDF to Excel with PDF Converter
Another easy way to extract data from PDF to Excel is using a PDF converter to directly convert the PDF file to Excel documents. There is a really nice app called Tenorshare PDF Converter that helps you convert most PDF files to Excel format.
1. Download and install the PDF Converter app on your machine. When the app launches, click on the button that says Add Files to add your Excel files for conversion.
2. Select page range you would like to convert and tick the output format: RTF or DOC. Then click "Browse" to specify a folder where the output files should be saved.
3. Click "Convert" button to start conversion. After successfully completed, click "Open File" button to view the converted file or click "Close" button to close the screen.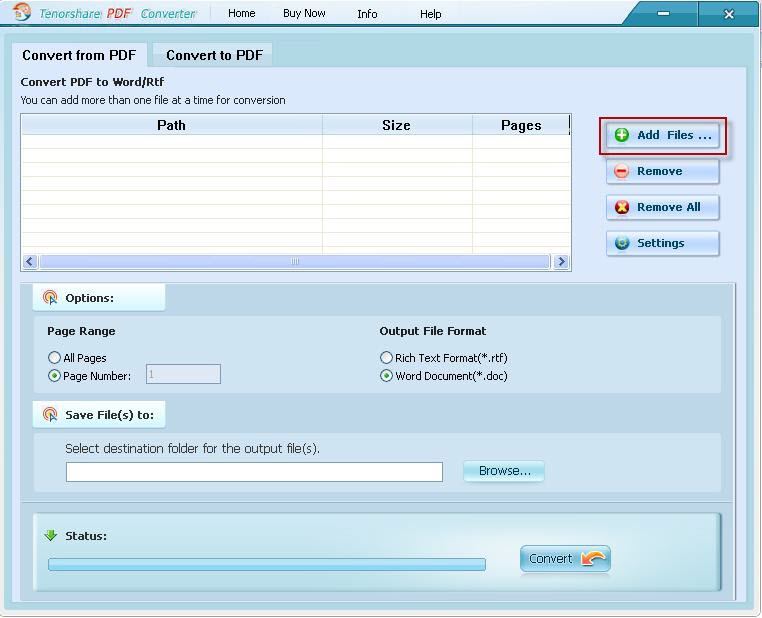 That's all for how you can extract data from PDF to Excel. If you unfortunately forgot the password to open or edit your PDF file, you need to remove the password with PDF Password Recovery firstly.
Download SmartKey PDF Password Recovery:
comments powered by