Best Way to Find Your Lost Adobe Acrobat Serial Number

Jan. 22, 2016 11:45 am / Posted by Michael Eric to Files & Database
Follow @MichaelEric
Like most programs you have paid for, Adobe Acrobat requires a unique serial number before using. Hence, if you want to install or reinstall this program, you need to find Adobe Acrobat serial number registry coming with the program.
If you unfortunately lost your serial number, you still have chance to get it back with a Product Key Recovery. We offer the solution of how to recover product key of Adobe Acrobat for your reference. Just with a few clicks, you can easily get back Acrobat serial code even if you are a computer newbie. Moreover, the Product Key Recovery can also do:
Recover product keys for other software like Office, Visual Studio, SQL, etc.
Retrieve lost product keys for Windows 10/ 8.1/ 8/ 7/ XP/ Vista.
Back up product keys and find product serial numbers even under an unbootable Windows environment.
Find the unique product key for Adobe program.
Product Key Recovery is compatible with all recent editions of Acrobat, including Adobe Acrobat DC (Pro or Standard), Adobe Acrobat X, Adobe Acrobat 9, etc.
How to Retrieve the Serial Number for Adobe Acrobat
First, download and install Product Key Recovery on your computer.
Download Product Key Recovery to find Serial Numbers for All Microsoft Products:
Step 1: Launch the program, the main interface will be shown as below.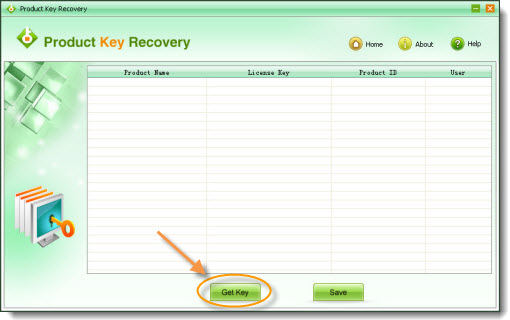 Step 2: Just hit "Get Key", you will get the serial number for Adobe Acrobat, Microsoft Windows, Internet Explorer, etc.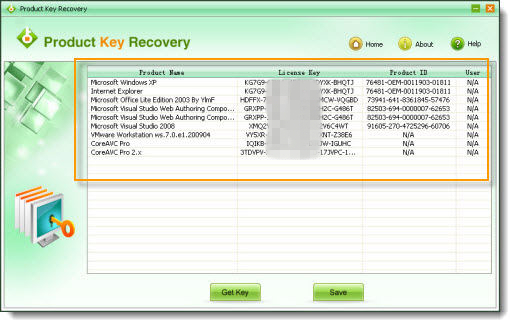 Step 3: It is optional for you to save your product key by clicking "Save": specify the location on your PC and save it in a text file.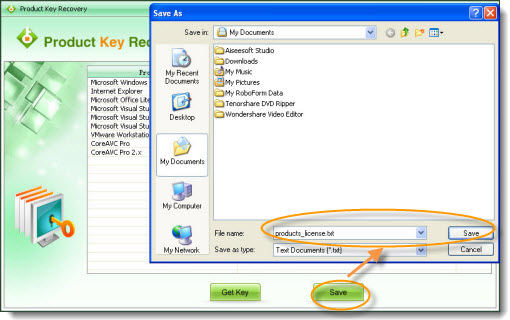 That's all for how to find serial number for Adobe Acrobat on computer. Don't be frustrated about lost serial number on Adobe Acrobat anymore. Now come and have a download for Product Key Recovery!
Free Trial Product Key Recovery to find Serial Numbers for All Microsoft Products:
comments powered by