Top 5 Issues of Installing Office (Office 2016 Included)

April 14, 2016 09:31 am / Posted by Michael Eric to Office Tricks
Follow @MichaelEric
When your intention to install Office fails, an error message typically tries to explain the cause. This article will troubleshoot Office installation problems step by step and how to fix often problems with installing Office. If you accidently forget or lose your Word file's password, try Word Password Recovery to get it back instantly.
Top1. How to Get Office Installation
Top2. Your Account or Product Key Doesn't Work
Top3. You Get an Error Message When Installing Office
Top4. Office Can't Be Found after Windows 10 Update
Top5. Fail to Install Office on Mac
Top1. How to Get Office Installation
When you are going to upgrade your Microsoft, the first thing you have to do is to get installation. Here I will tell you how to get Office 2016 if you had an Office 365 Home, Personal or University subscription before.
1. You need to make sure your version is up to date. Open any Office app and click File > Account > Click Update Options under Product Information > Tap on Update Now to make sure you have the lasted version.
2. Go to My account page and click Install > Click Install again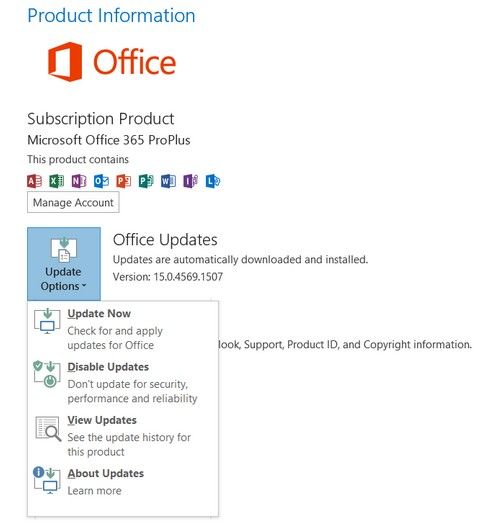 Top2. Your Account or Product Key Doesn't Work
After you install Office update, you have to activate it to run. In this step, you may get a message shows your subscription has been expired, but actually you just purchased or renewed your subscription. To keep your subscription active, you need to sign in at least once per 30 days. If your subscription doesn't expire, the Office will reactive the subscription the next time you log in.
Top3. You Get an Error Message When Installing Office
When you tried to install or update Office, you might get an error message that shows an elusive string of number and maybe some descriptive text. That is obviously hard to understand, but here we offer you the often solutions to solve problems you might encounter in the course of office installation.
Error Message

Solution

Error code 0xC004C060

Make sure if you are using a valid product key

Error code 0x80070005

Open any office application(Word/Excel) > Click File > Account > Update Options > Update Now

Error code 0X8004FC12

1 – Get the latest update for Windows 10
2 – Add net local group
1. Type command prompt in the search bar
2. Right click Command Prompt and select Run as administrator
3. Copy the following commands and paste them into the command prompt, then press Enter after finish pasting
net localgroup Administrators localservice/add
fsutil resource setautoreset true C:\
netsh int ip reset resetlog.txt

Error code 0-3
Error code 3-4
Error code 30015-6
Error code 30033-27
Error code 30094-4
Error code 30145-4
Error code 30169-22
Error code 30174-4

1 – Go to Control Panel > Click Uninstall a program under programs > Click Online Repair > Repair
2 – Remove and install it
1. Click Open when prompted by browser (Choose Save > Open Folder > double-click file)
2. After Uninstall Microsoft Office wizard starts, click Apply this Fix and Next to finish
Top4. Office Can't Be Found after Windows 10 Update
Many users reported that they can't find Office applications at all after Windows 10 update. Actually Windows 10 doesn't set the Office app to the Start menu or Taskbar by default, but there are a few ways to find and run Office applications from the Start menu and Taskbar in Windows 10. Also it can be applied to Windows 8.1/8/7.
Select Start and type name of the application like Word or Excel.
For Office 2016, Click Start > Select All apps > Scroll to the Office application name like Excel
For Office 2013, Click Start > Select All apps > Scroll to the Microsoft Office 2013 group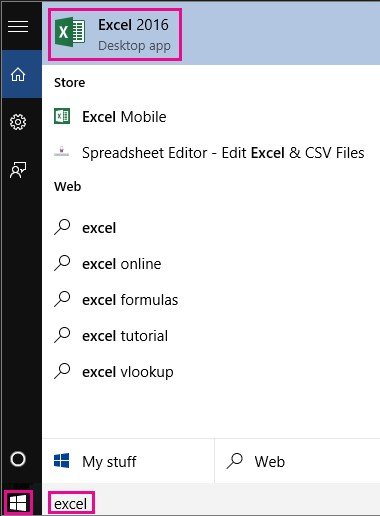 Top5. Fail to Install Office on Mac
If you are using MacBook and install Office on it, plus getting an invalid product key error when activating Office for Mac, you can try steps below to fix.
1. Sign in with Office 365 subscription: Open any Office application and click Activate Now > tap on Sign in to an existing Office 365 subscription > sign with email address that's associated with Office
2. Update Office: Open any Office application > click Help > tap on Check for Product updates
3. Get an app password for verification: Sign into your Microsoft account > click Create a new app password under App passwords > click Copy app password to Clipboard > Open any Office application again and paste the app passwords and click Sign In.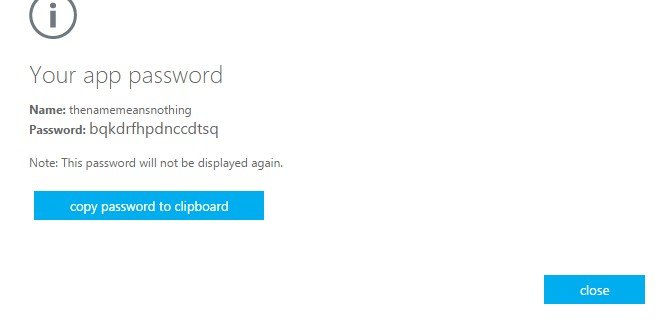 Hopefully, you have successfully troubleshoot problems when installing office and got know how to fix. If you have any problem, you are welcomed to leave it under the comment section.
Download SmartKey Office Password Recovery:
comments powered by