The Best Tool for Office 2016 Password Recovery

Oct. 13, 2015 04:31 pm / Posted by Michael Eric to Office Tricks
Follow @MichaelEric
Forgetting a password to your office folder can be annoying. Halting the work because of the password loss may cause immediate monetary loss. Then how to control over your own documents even if there are protected with a password. Office Password Recovery recovers and removes instantly passwords protecting or locking files created with Microsoft Office 2016.
Actually it can unlock documents created with all versions of Microsoft Office from the ancient 97 to the latest 2016, and supports recovering passwords for Microsoft Word, Excel, Access, Outlook, PowerPoint, Money and all OpenOffice applications and Hangual Office suite.
How to Recover the Microsoft Office Password 2016 within 3 steps?
Office Password Recovery is the most professional and powerful office documents password recovery software. Before you start, you have to make sure you have downloaded and installed it on your computer. Then you can easily crack and remove MS Office 2016 passwords.
Step1. Run the program and click "Office Password Recovery". Then click "browse" in the main window to import protected Office files.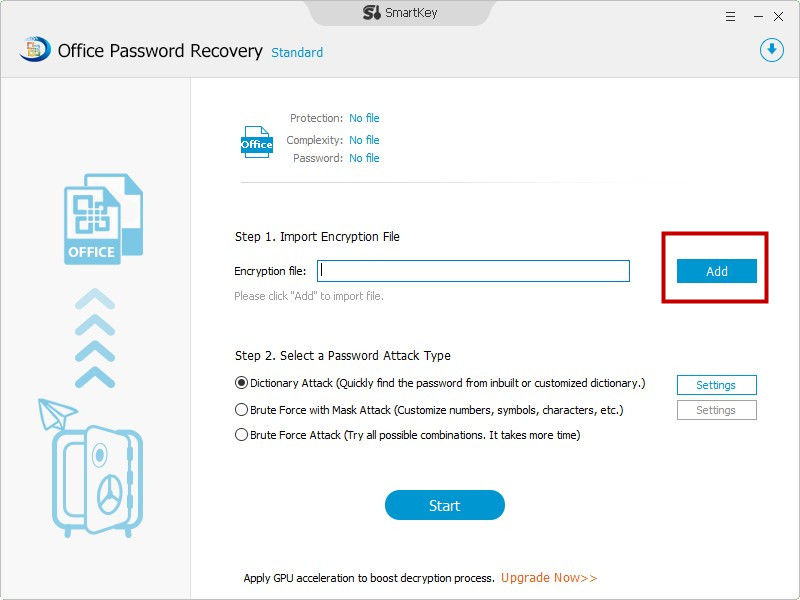 Step2. Here are 3 types of attack available. Choose anyone from them in accordance with your real situation.
1. Brute-force Attack: If you can remember nothing about your password at all. It will try all possibilities to find your password. It is the default for password recovery.
2. Brute-force with Mask Attack: If you can remember anything about password such as customize number, symbols or characters. You can try this way to find your password. Click "Settings" to define the sets such as Min Length, Max Length, Character Set etc.
3. Dictionary Attack: If you have a dictionary already that is a text file listing character combinations such as a, ab, 123, 4, AB etc. Click "Settings" to use the default dictionary to recover.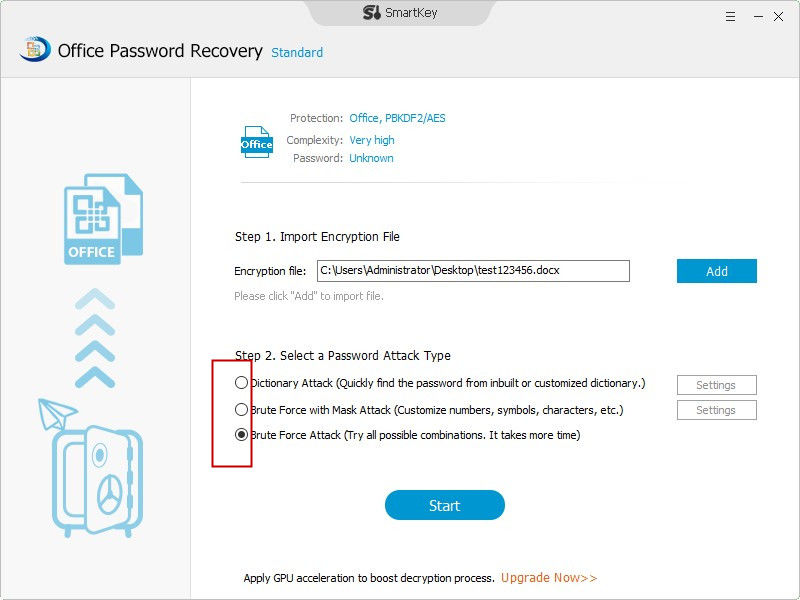 Step3. Finally, click "Recover" to begin the process of cracking the password. The specific time depends on your password length and complexity.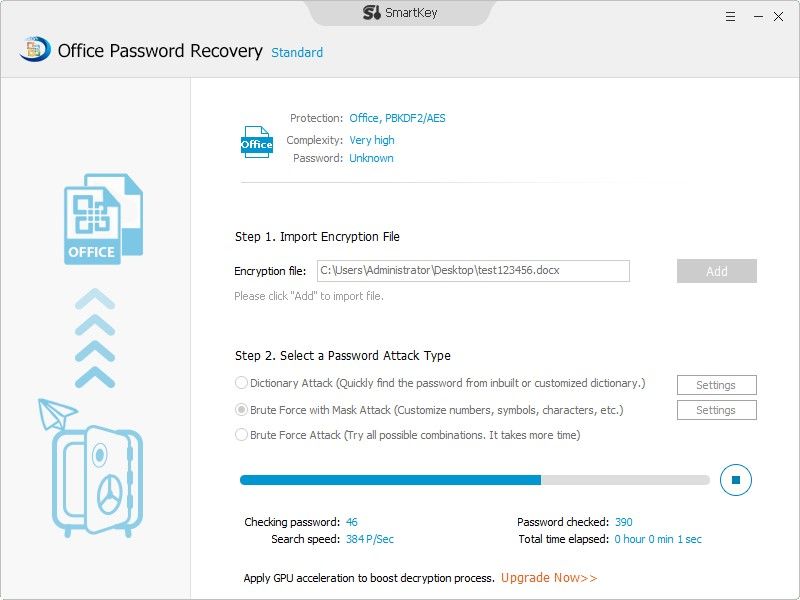 Tips 1: How to Upgrade to Microsoft Office 2016 Preview?
A new updated version 16.0.4229.1024 of Microsoft Office 2016 Preview is now available for download and update. To update to the new version, you can go to File >> get into Account page >> click on Update Options >> Tap Update Now
Tips2: How to Download Office Microsoft Office 2016 Preview?
You need a workable Internet connection to install Office 2016 Preview in all computers. Microsoft has not provided any standalone offline installer or ISO image of Office 2016 Preview. You can download and install Office 2016 preview using following links:
Download Office 2016 Free Public Preview
Hope this article can help you solve problem of Office 2016 password. If you have any question, please feel free to leave your comments in the comment section so that we can give you consistent support.
Download SmartKey Office Password Recovery:
comments powered by