Easy Way to Downgrade Office 2016 to 2010

September 27, 2017 11:43 am / Posted by Michael Eric to Office Tricks
Follow @MichaelEric
"My main laptop has Office 2010 and I love it! The new laptop I bought has Office 2016 and I hate it. To me it is much less flexible than 2010. So can I downgrade Office 2016 to 2010 on my new laptop since I've already paid for 2016?"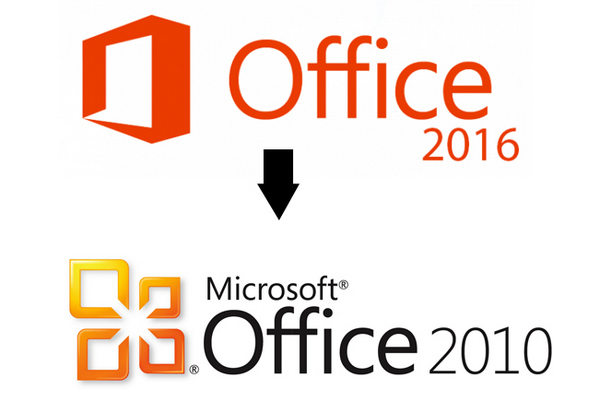 Since Microsoft Office 2016 was available, many people had upgraded to this new software version. However, new updates not always good and may bring some compatibility issues. Thus, some users are wondering if they can rollback Office 2016 updates to escape the annoying problems. This article will guide you how to go back to Office 2010 from 2016 step by step.
How to Rollback Office 2016 to 2010
If you are a Volume License user, you can downgrade Office standard 2016 to 2010 directly. End-user consumers are not able to rollback to Office 2010 as there are some downgrading rights reserved for Volume License and Software Assurance customers.
Remove MS Office 2016 from Mac or Windows computer.
Download Fix it tool form Microsoft to remove Office 2016 on your computer. Open the file and click "Next" to proceed, select "Apply this fix" and follow the default instructions to finish the removal.

You can also manually uninstall Office if the tool doesn't uninstall the MS Office completely.

Download and install Office 2010 on your computer.
For 32-bit users:
1.Insert the Office 2010 disc or download it with your product key. Enter your product key and follow the automatic steps to install Office 2010.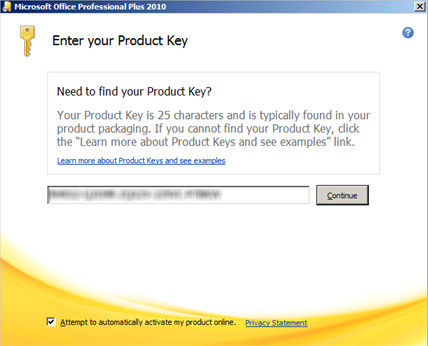 2.You can choose "I want to activate the software over the Internet" in the Activation wizard window to active Office 2010 or you can activate it later from File > Help > Activate Product Key.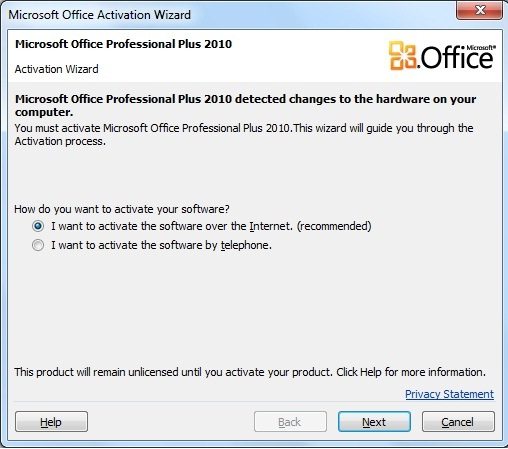 For 64-bit users:
1.Insert the Office 2010 installation disc. Click Start -> Computer, and right-click in the disc drive to open it.
2.Open the x64 folder in the installation root, and then double-click setup.exe.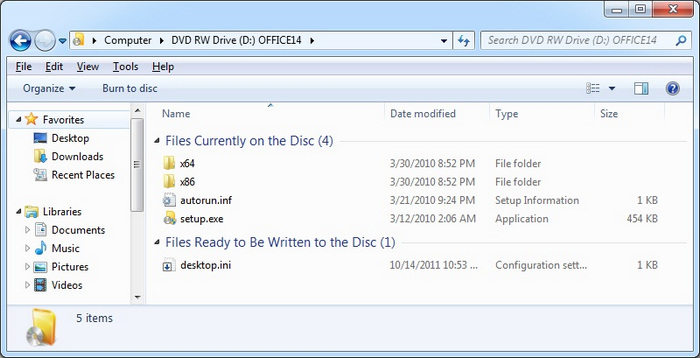 3.When the setup process completes, follow the default instructions revert back from Office 2016 to 2010 successfully.
Note
: If you forgot the password for your Office files or Outlook account, you can try
Office Password Recovery
, a professional password recovery tool to instantly access to the locked files.
More Info: How to Disable Office 2016 Automatic Update
If you had a terrible experience with Office 2016 and don't want to update to it again, you can disable the automatic updates on your computer with the following steps.
Open "Settings" and then select "Update & security".
Click "Windows Update" and then click "Advanced options" link.
Uncheck the box in front of "Give me updates for other Microsoft products when I update Windows".
Summary
This post told you how to downgrade Microsoft Office 2016 to 2010 and disable Office automatic update with detailed steps. If you still have further questions like downgrade Office 365 to 2010, rollback Office 2016 to 2013, feel free to contact us.
Download SmartKey Office Password Recovery:
comments powered by