Microsoft Grows Office 365 Capacity to Import Contacts from Third-party Tools

June. 08, 2013 5:08 pm / Posted by Michael Eric to News
Follow @MichaelEric
You may be very familiar with how to import and sync Outlook 2010 contacts and email into Office 365 contacts and email. However, recently Microsoft rolls out an Office 365 feature that allows you to import contacts from external applications such as Facebook and LinkedIn.

It seems like that more contacts will be added to the mix. We got email from a spokeswoman for Microsoft noting that "Currently, the feature supports only LinkedIn and Facebook, but we are always looking at ways to connect additional services to Office 365."
The LinkedIn contacts import feature is available all around the word to all Office 365 editions that have the Exchange Online component. Well, the support is more limited for Facebook. It's available in the US only for customers of Office 365 Small Business, Office 365 Small Business Premium and Office 365 for Education. However, a Microsoft official wrote in a blog post this week that the company is "working hard to enable this for our users worldwide."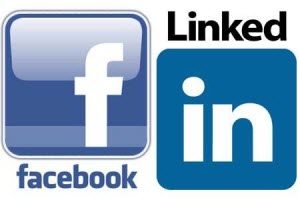 Office 365 Connect can also import photos of the contacts from their LinkedIn and Facebook profile pages, according to the blog post authored by Krish Gali, a Microsoft senior program manager.
The integration with other third party tools and services should attract more users to 365, considering that Microsoft has a history of being a "closed environment." Moving beyond the simple importation of contacts, Microsoft should also look at leveraging third party cloud services, such as e-mail address verification and perhaps third party security systems.
Additional Information
If you're still using other Office editions instead of the latest Office 365, such as Office 2013, Office 2010 and Office 2007, you probably want to know how to unlock password protected MS Word, Excel, PPT, Access and Outlook. If I were in such situation, I would choose a third-party tool such as Office Password Recovery. This tool recovers password for different kinds of documents in the Office suits. Moreover it supports Office 2013, 2010, 2007 and lower versions. Just download and have a try.
Download SmartKey Office Password Recovery:
comments powered by