Next Generation Surface RT will Use Snapdragon 800 Chip

June. 26, 2013 5:40 pm / Posted by Michael Eric to News
Follow @MichaelEric
It is reported by Bloomberg that some new versions of Surface RT will come with Snapdragon 800 chip.
The next generation Surface RT seems like a logical upgrade for the current hybrid which runs on NVIDIA's Tegra 3 and already feels underpowered. This time Microsoft seems to come with multiple iterations of the Surface RT to suit different price points or markets (e.g., those with or without LTE), and at least one version of those could house a Tegra 4.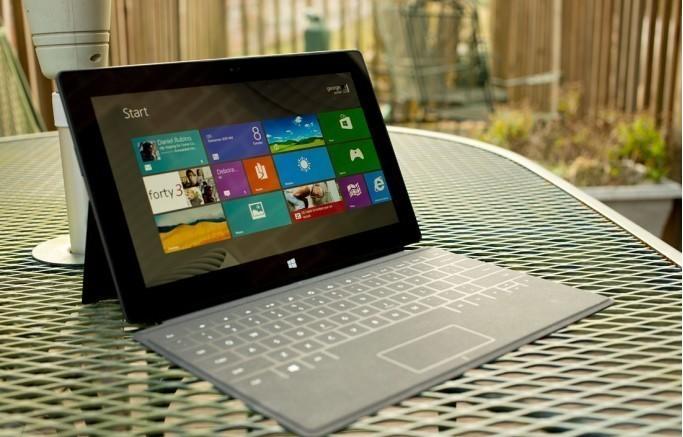 Earlier this month, Qualcomm announced that its Snapdragon 800 processor will work with the next round of Windows 8.1 RT tablets. This could be a convincing evident that Snapdragon 800 will come to Surface RT soon.
Note: If you are running Windows 8 and is looking for Windows 8 password recovery solutions, then
Windows Password Recovery
tool would be a tool worth trying.
Release Date of Next Generation Surface RT
The latest rumors say that a new model of Surface, called Surface Plus, will be available. It could be a whole range of devices rather than just a new tablet. Analyst NPD DisplaySearch confirmed with information on 3 May, saying that Microsoft's 7.5-inch slate won't hit until 2014.
According to sources, Microsoft's next batch of Surface tablets will include a 7-inch edition, as Microsoft's device to compete with the Google Nexus 7 and iPad mini.
Snapdragon 800 Chip Coming to Surface RT
The upcoming Surface RT is rumored to include the recently announced Qualcomm Snapdragon 800 chipset integrated with Adreno 330 graphics processor unit. The processor has been noted for topping the benchmarks results on several mobile platforms.
Qualcomm has been leading the LTE market with its LTE modem chip that closely integrated with its mobile processor. This could be the other reason for Microsoft to consider Qualcomm chipset for its next Surface RT. It also makes a point that the upcoming Surface RT tablet will support LTE connectivity.
We also heard that the to-be-released Surface RT will improve its battery life. For more Microsoft tips and news, visit Windows Tips.
Download SmartKey Windows Password Recovery Ultimate:
comments powered by