Microsoft Opens the Door for Cheap 7-Inch Tablets

May 11, 2013 7:31 pm / Posted by Michael Eric to News
Follow @MichaelEric
"We're changing the System. Client, Tablet, Graphics, Minimum Resolution requirement to create a consistent minimum resolution of 1024 x 768 at a depth of 32 bits across all Windows 8 system form factors. The physical dimensions of the display panel must still match the aspect ratio of the native resolution. This doesn't imply that we're encouraging partners to regularly use a lower screen resolution. In fact, we see customers embracing the higher resolution screens that make a great Windows experience. We understand that partners exploring designs for certain markets could find greater design flexibility helpful."
Microsoft quietly announced the news in a "Windows Certification Newsletter" released March 12, and it was spotted by ZDNet on Thursday.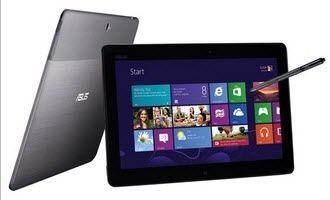 Microsoft opens its door to 7-inch or 8-inch tablets via dropping the resolution requirement for Windows 8 on tablets. This change of Window 8 is a smart act to expand the possible market for Windows 8 as the company has released its own Surface tablets and Microsoft partners have released Windows 8 tablet/laptop hybrids.
In fact, many company released the tablets of smaller size, Apple for example, offers both iPad and iPad mini to meet different customers' tastes. And Samsung, Google, and Amazon also offer a variety of tablet sizes. So Microsoft lowers Windows 8 requirements and opens the door for cheap 7-inch tablets if it wants to hit every possible market.
This play of Microsoft can be win-win situation both to consumers and Microsoft. On the one hand Microsoft can look for more markets for its Windows 8 operating system, on the other hand 7-inch or 8-inch tablets user won't worry that they cannot use Windows 8 in their tablets any more.
Windows 8 must be more and more popular with the increasing numbers of users. And more and more people will encounter the problems of using Windows 8. Forgetting Windows 8 password is among them. If unfortunately forgot Windows 8 password, you can take a use of Windows password recovery tool, it can effectively and professionally reset your lost Windows 8 password with ease.
Download SmartKey Windows Password Recovery Ultimate:
comments powered by