How to Open a Password-Protected Windows Computer/Laptop

September 07, 2016 02:30 pm / Posted by Michael Eric to Windows Tips
Follow @MichaelEric
It is frustrating when you forgot Windows password, or bought a locked laptop home without access—then how to open the password-locked computer quickly and conveniently may be the biggest concern at that time. Considering this, I would like to introduce you several practical ways to bypass Windows 10/8.1/8/7 login screen when you are locked out.
Part1. Unlock a Locked Windows Computer with Windows Password Recovery
Part2. Other Methods to Bypass Windows Login Screen
Part1. Unlock a Locked Windows Computer with Windows Password Recovery
To crack forgotten/lost Windows password, Windows Password Recovery is highly recommended for its stability, capability and user-friendly design.
Free Trial "Windows Password Recovery Tool":
Hack Windows admin/other users accounts password.
100% recovery rate & 3 steps to finish.
Support Windows 10/8.1/8/7/Vista/XP, etc.
Crack forgotten/lost password on Asus/IBM/HP/Dell/Sony/Lenovo/Toshiba and so on, all brands well supported
Guide on How to Use Windows Password Recovery
Step1. Download and install Windows Password Recovery Standard to an accessible PC. (Note that it is the free version, all user names would be listed but it cannot recover password).
Step2. Insert a blank CD/DVD disk into CD drive, and then click on "Default ISO Image" (If your computer can't read the default ISO image, choose "Create New ISO Image"), specify the CD burning drive, click on "Burn" to start burning an ISO image file to the CD/DVD.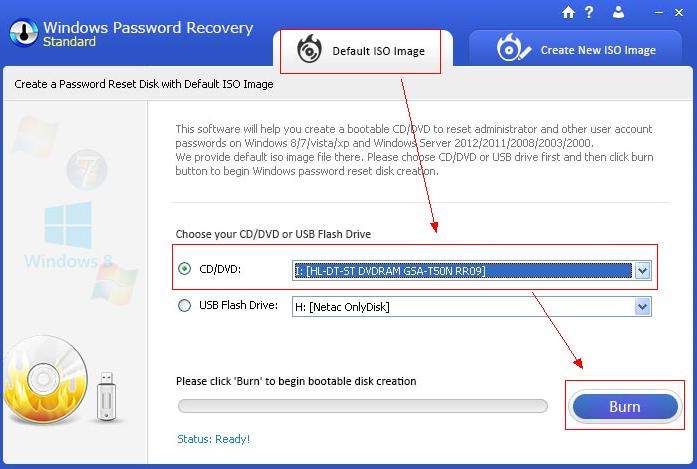 Step3. Insert the newly burned CD/DVD to the locked computer and reboot the computer.
(Note: Click here to learn how to set BIOS to boot from the CD/DVD-ROM)
Once the CD/DVD boots, the program will initialize automatically. Then select the Windows installation and the user account whose password you want to remove, click "Reset" to proceed.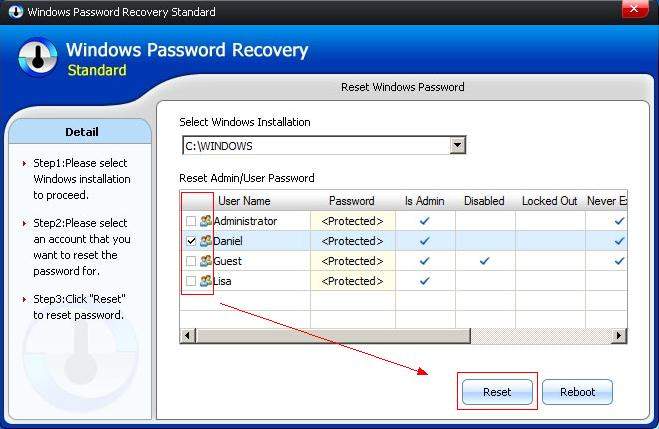 Once you reset password successfully, a pop-up windows would inform you like below.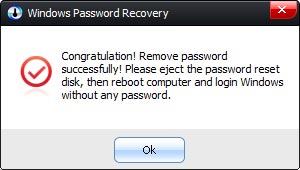 Part2. Other Methods to Bypass Windows Login Screen
1. To open a password-protected Windows pc with a reset disk is a good idea. But you need to prepare the disk in advance. As you see the windows below, click "Reset Password" >> when the "Welcome to the Password Reset Wizard" screen shows up, insert the password reset disk >> then reset the password with Password Reset Wizard >> Click "Finish" and it's done.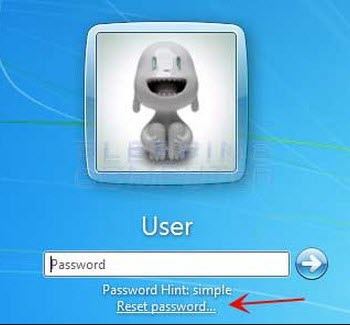 2. Restore your PC to factory settings. (Note that it would erase all the important data on your Windows computer, and it is the last resort for you to hack Windows password.) Starting the Recovery Partition by pressing one of the "F" keys (see the list below) after you hit the power button >> then the BIOS would run the recovery setup for you >> once the recovery installer has finished, then your computer is restored to the factory setting.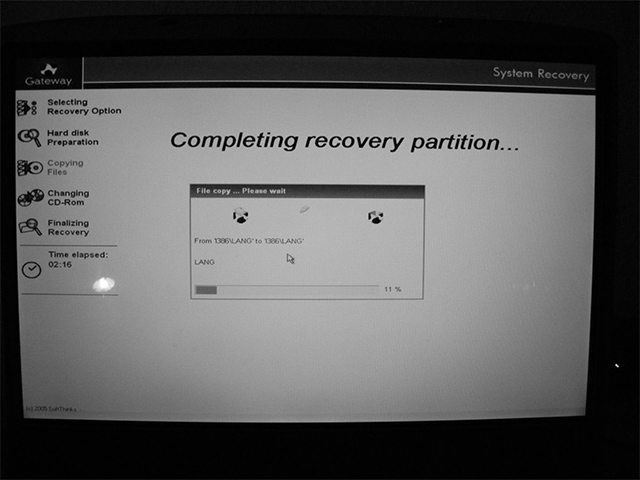 Asus – F9
Acer – Alt + F10
Dell/Alienware – F8
HP – F11
Lenovo – F11
MSI – F3
Sony – F10
Samsung – F4
Toshiba – 0 (not numpad) while switching on, release key once Toshiba logo appears.

Here are few ways I selected for you to crack forgotten/lost Windows password and unlock the locked PC. If you have any problems or suggestions, please contact our support team or leave it on the comment section below, thank you.
Download SmartKey Windows Password Recovery Standard:
comments powered by