How to Reset iTunes Login Password and Backup Password

December 15, 2016 10:13 am / Posted by Michael Eric to iTunes
Follow @MichaelEric
As the main multimedia share platform, Apple iTunes can be one of the best tools for most iPhone/iPad/iPod users. We use it to sync files, download music and video, and backup files in our iOS devices. However, if we unfortunately forgot iTunes password, we'll not be able to log into our iTunes account, download/purchase songs, apps, video, and other content from the iTunes Store or restore our device. In this article, we will illustrate how to reset iTunes password.
Part 1: How to Reset iTunes Login (Login Store) Password
If you would like open the iTunes store and download the music you loved to, you have to login account and password and then to purchase it before downloading. Here the login account is also Apple ID account. Consequently, how to reset iTunes Store password is equal to reset Apple ID password. Once you forgot iTunes Store login password, you have no other choice but to change Apple ID password.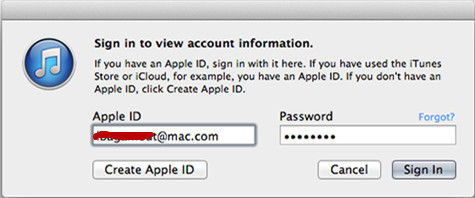 Step 1: Using your device to access https://iforgot.apple.com/password/verify/appleid and type your Apple ID in the textbox.


Step 2: Then choose the password change alternative and click "Continue". You will see another option that ask you to choose whether to send password reset link to your account email or to answer security question. According to your physical truth to pick one up and then click "Continue".
Step 3: After a while, you are about to finish the password reset process. At last, you are able to login iTunes store with the new password.
Part 2: How to Reset iTunes Backup Password
If the iTunes password is not Apple ID password, it is the iTunes backup password, then that is another question. The iTunes backup password is set up to protect iPhone/iPad backup data. iTunes will prompts you enter the password when you try to restore iOS device from iTunes backup. Therefore, how to reset iTunes backup password is what we talk in this part.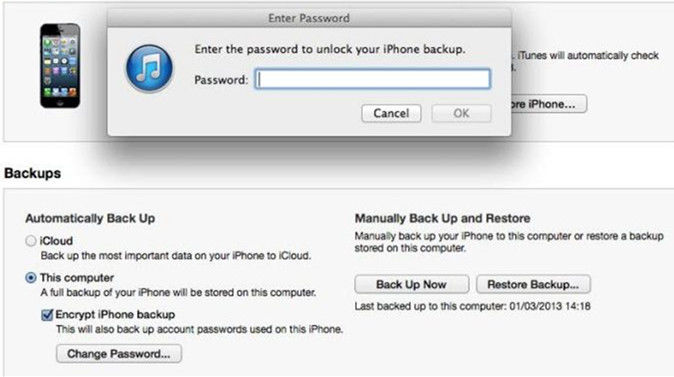 If you forgot iTunes backup password, you can use SmartKey iTunes Backup Password Recovery software to recover it. This is a professional tool to unlock backup password in iTunes. You can see how to use it as below:
Download SmartKey iTunes Backup Password Recovery:
Step 1: Download and install this iTunes backup unlocker free trial to your computer. Then double click to launch it.
Step 2: Click on Open to load your encrypted iTunes backup file. Then choose one of the decryption types.
Step 3: Click Start button and begin the recovery. After a while, the software will find out backup password for you.


Well, that's all about how to reset iTunes password, including iTunes store login password and iTunes backup password. It won't take much time to reset, you only need to be patient about the problem. In the end, hope they are helpful information for you. To get more about iTunes, iPhone, or iPad, you can read this page.
Download SmartKey iTunes Backup Password Recovery:
comments powered by