Forgot Excel 2013 Password? Here is the Solution!

February 15, 2018 10:32 am / Posted by Michael Eric to Office Tricks
Follow @MichaelEric
We always prefer to set passwords to protect some important worksheets from being destroyed or modified by others. But sometimes it may cause trouble when you forget the password. If the password lost and forgot, how to recover and open it without damage? Now in this post, we will show you detailed step to remove password from excel 2013 and get you back into your Excel file.
Part 1: How to Recover Password from Excel 2013?
Before you came here, you may have already tried a few of the available methods (Free) of excel password recovery, but nothing helps you find the password back. But here I want to introduce you a powerful password recovery program – SmartKey Excel Password Recovery to remove/crack/break/unlock a password on an Excel 2016- 2003 or earlier workbook or sheet on Windows 10/8.1/8/7/XP/Vista.
To get started, free download this Excel XLS/XLXS password recovery to crack excel password on your computer first.
Download SmartKey Excel Password Recovery:
Step 1: Launch the installed Excel Password Recovery on your computer. Then click "Add" button to import the password-protected Excel spreadsheet whose password you want to recover.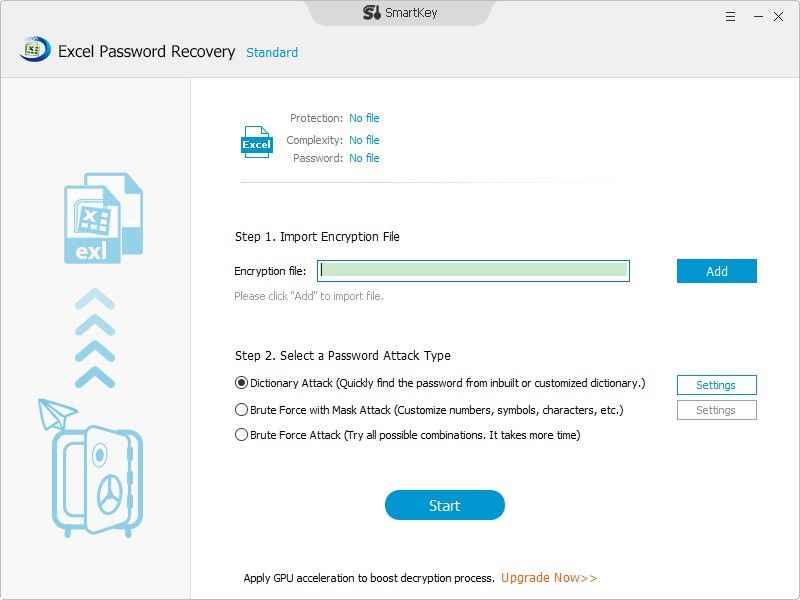 Step 2: At this step, there are 3 types of attack mode available: Brute-force Attack, Brute-force with Mask and Dictionary attack. Choose any one Attack mode and set its parameters accordingly based on your requirements.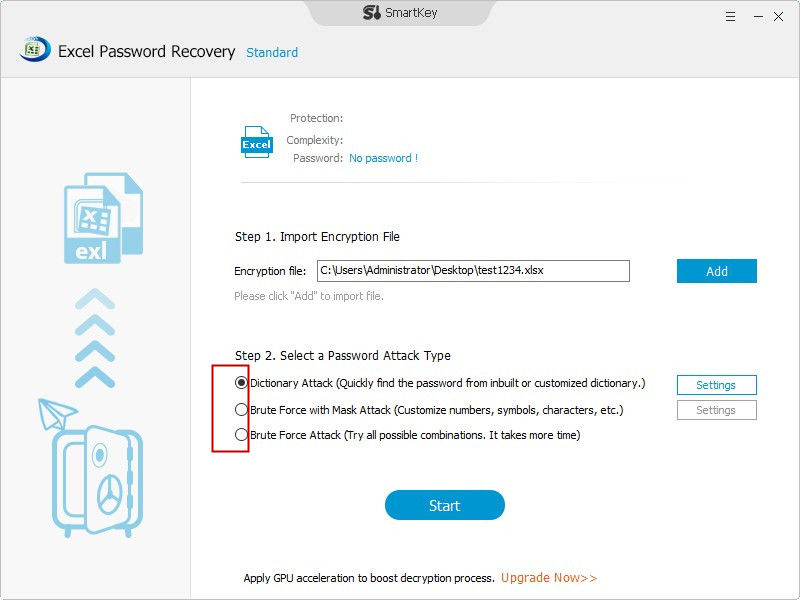 Step 3: Then click "Start" to brute force the password for your excel file.
Within these 3 steps, you can get your lost Excel password back with this powerful powerful password recovery tool.
Part 2: How to Add a Password to Protect Excel?
After removing the password, you may want to re-add the password for your important excel files. If you have no idea how to set a password for your excel, then you come to the right place. Below is the detailed tutorial guide to add a password to protect excel files.
Step 1: First, open the Excel document that you want to secure with a password. Then, click File>> Info, and select Protect Workbook under Info.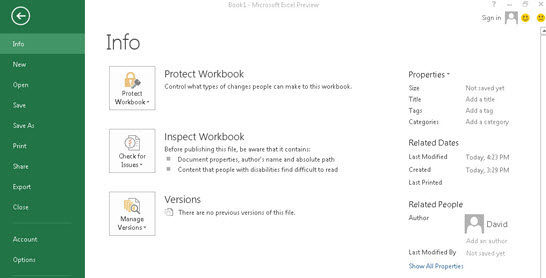 Step 2: Choose and click on Encrypt with Password from the drop-down menu.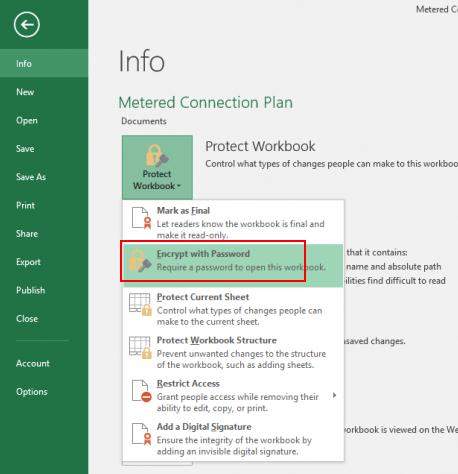 Step 3: After that, there is a window to prompt you to enter a password you'd like to set for your excel file. And you must keep it in mind and don't forget it.
Hopefully, the tip and tricks we provided above will be helpful in recovering or removing the lost/forgotten Excel password, and get you into your password-protected Excel file! If you have tried out any other awesome Excel password recovery tool? Post a comment in the comment section, we will update this post with some more useful tips covered! Enjoy!
Download SmartKey Excel Password Recovery:
comments powered by