Want to Find Lost Zip Password? Look Here

2013-05-02 21:06:37 / Posted by Michael Eric to Files & Database Topics
Follow @MichaelEric
I guess you have used zip password to encrypt important or secret zip archive files but it also ever causes you trouble if you forgot or lost the zip password. Is it possible to find lost zip password? Absolutely! With a zip file password finder, you can make it without any effort. If you have no idea about the zip password finder, you can read this article through. Here I will list some zip file password finders on market for you to choose from.
1. ZIP Password Cracker Pro
Zip Password Cracker Pro enables you to recover passwords and apply these to zip password –encrypted files. If you have backed up data to a ZIP file and mistyped or forgotten the password, this zip password freeware can help you out.
Cons: can't support Windows 8.If you are a Windows 8 user, you can find lost zip password here.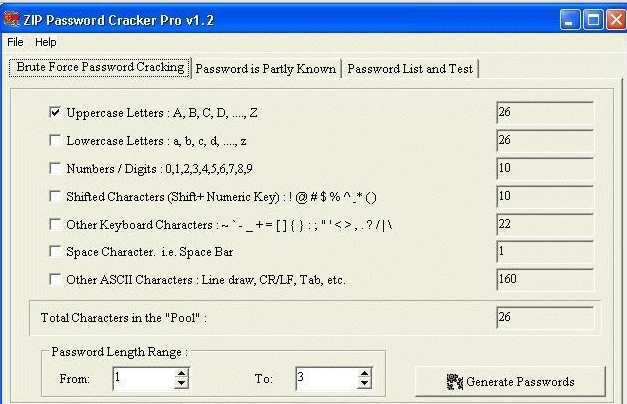 2. Zip Password Recovery Tool
Zip Password Recovery Tool is a free utility for recovering the passwords of your encrypted ZIP files. Zip Password Recovery Tool can get back ZIP archives created with various applications like WinZip, PKZip, WinRAR, etc and the self-extracting Zip archives.
Cons: Insufficient to break password longer than 4 characters.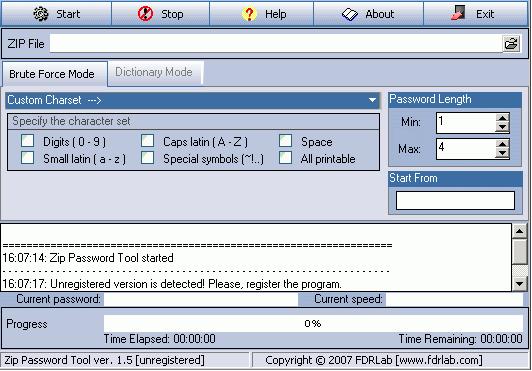 3. Appnimi Zip Password Unlocker
Appnimi ZIP Password Unlocker is designed to let you search for passwords of protected ZIP files. This program guarantees the most complicated passwords recovery. And after recovering the password it will extract the files to a destination folder.
Cons: Recovering speed is low if the password is complicated
4. Advanced ZIP Password Recovery 4.00.24
Advanced ZIP Password Recovery 4.00.24 can help you find the password of zip files created by Winzip or Pkzip. It is easy to operate and supports all versions of ZIP archive created by ZIP/WinZip /7Zip archives software. It provides the time needed to crack the lost password.
Cons: very slow in brute force mode
5. SmartKey ZIP Password Finder
ZIP Password Finder is a good software program designed to find lost zip password and get the password-protected files. Compared with other similar programs and ZIP password finder online, SmartKey ZIP Password Finder is safer since using them your ZIP files may be leaked.
It is very fast and can recover large size ZIP files within minutes. (Support archives over 4 GB and self-extracting archives).
It can decrypt ZIP archive that was created with WinZip version 17.0 or earlier.
Support working on Windows 8, 7, Vista, XP, 2000, 2003, 2008 etc.
You can even resume ZIP password recovery process after a sudden stop or crash.
The process is very easy for only three steps are needed.
1

Step 1: Import your Encrypted ZIP File

When you run SmartKey ZIP Password Finder on your computer, in the main interface, you'll see an Open button on the front. Open the Click "Open" and find the folder that contains the ZIP file you need to decrypt. Then load it to the program.

Download SmartKey ZIP Password Recovery: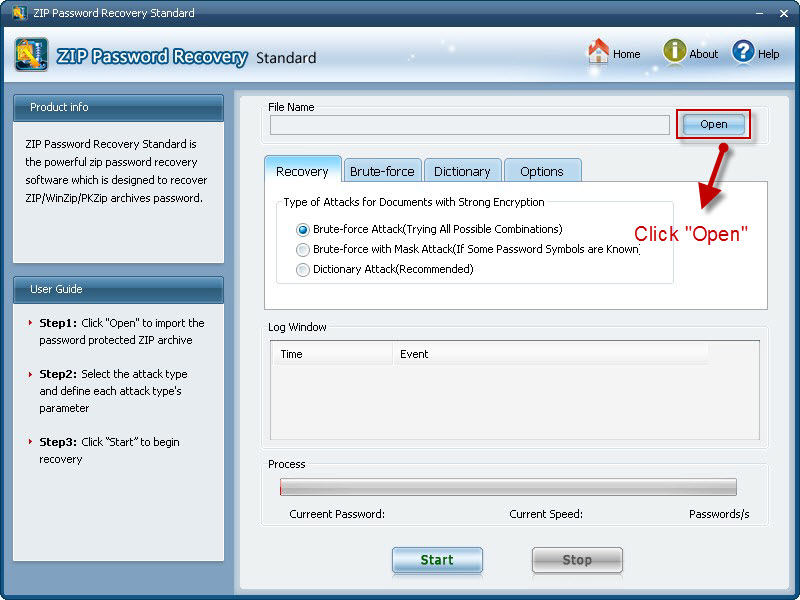 2

Step 2: Select an Appropriate Attack Type and Define Settings

Your choice is based on the clues about the password you can provide.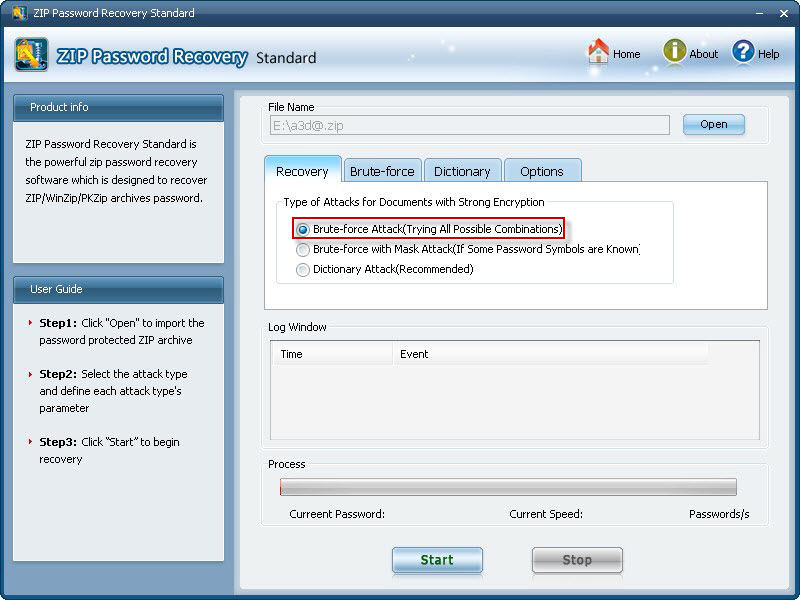 3

Step 3: Now click "Start" button to start recovering ZIP password.

Within minutes, you can find zip password displayed in the File Opening Password Box. Next, you just need close the box and exit the program, then use this password to your locked ZIP file.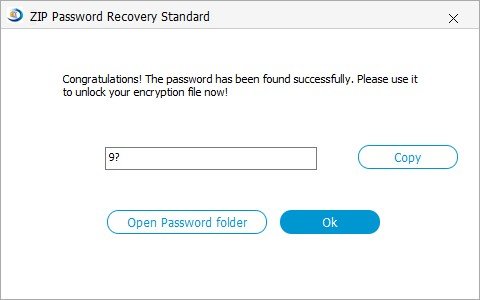 How to Create a Password Protected Zip File?
We often have the need to zip files for less disk space and if they are important and secret, you can create a password to protect them. This process is easy to follow; you can read the steps below about how to zip files and create password for them.
1. Using Windows Explorer, locate the first file you want to zip.
2. Right click on the file and select send to compressed (zipped) Folder. This will create a new compressed folder with the same name as the file, except with the extension .zip.
3. Right click any other file you want to compress and select copy.
4. Right click on the compressed folder you created in step 2 and select paste. The copied file was pasted into the compressed folder. Repeat this until your compressed folder contains all the files you want.
5. Right click on the compressed folder and select explore.
6. In file, select add a Password. Enter the password and confirm the password.
Remember to create a relatively complicated password so others cannot break it easily but you have to remember your password, if zip file lost password; don't be panic, go for Zip Password Finder Key.
Download SmartKey ZIP Password Recovery:
comments powered by