How to Crack Password Protected ZIP Files in Easy Steps

2013-04-11 23:39:20 / Posted by Michael Eric to Files & Database Topics
Follow @MichaelEric
"How to break ZIP folder password?"
ZIP file is a widely used file format people used to store or send large files. ZIP file can save the space to store files by compressing it to a smaller size. Like many other file formats such as Word, Excel etc. ZIP also supports password protect your files containing private or confidential information.
And to protect your information, you would like to password protect your ZIP files so they cannot be opened unless the users have the right password. But sometimes we easily forgot ZIP password. The only way to crack ZIP password is with third-party software.
A piece of powerful of ZIP password recovery can help you to open protected ZIP files within minutes. Even the latest encryption technologies-AES encryption used in the recent versions of WinZip can be easily recovered by ZIP password recovery software.
Following passage I will show you how to recover ZIP password with password recovery for ZIP in detail.
How to Recover Forgotten ZIP Password with ZIP Password Cracker?
1

Step 1: Prepare to recover lost ZIP password

Download ZIP password cracker and install it following the prompts. After the installation, launch the software immediately.

Download SmartKey ZIP Password Recovery:
2

Step 2: Import your password-protected ZIP file

Click "Open" button to load the encrypted ZIP file you forgot the password.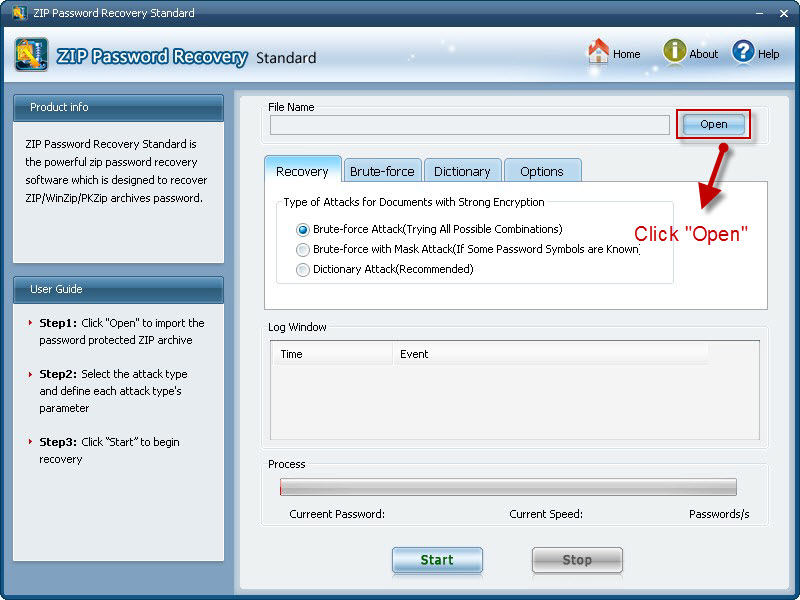 3

Step 3: Select attack type of ZIP password cracker and set the parameters

Select the appropriate attack type from Brute-Force with Mask, Brute-Force Attack and Dictionary to recover forgotten ZIP password.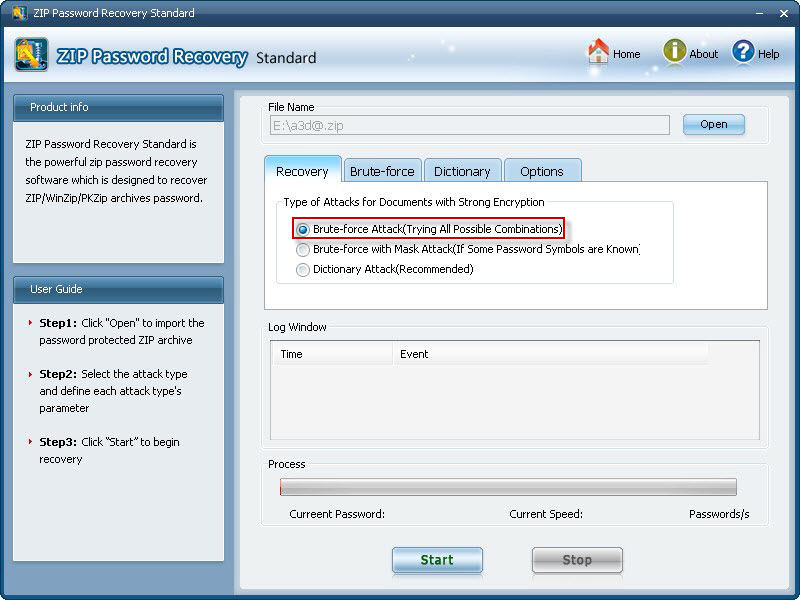 4

Step 4: Start to crack ZIP password

Click"Start" to begin the recovery. Your lost ZIP password will be recovered within minutes. The password will be displayed in the File Opening Password box of the pop-up dialogue box.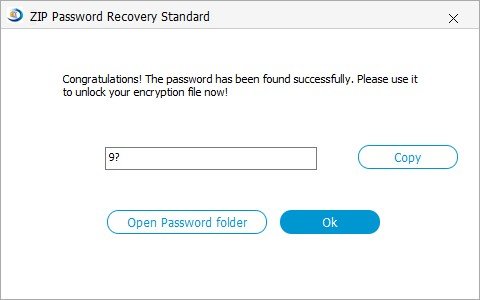 Now using ZIP file password cracker with these simple four steps, you can easily recover lost password on ZIP files.
How to password protect ZIP files?
Additionally, though password protect ZIP files is a common practice, many people are still familiar with the exactly operation of creating password for ZIP files. Below I will show you how to do this?
Step1: Right click the folder you want to zip and password protects, go to "Send to" and click "Compressed (zipped)" Folder on the drop down menu.
Step2: Double-click the ZIP folder to open it. Click on "File" on the top left of the main interface and select "Add a Password".
Step3: Type and Retype your password and click "OK", your password is created successfully.
Following what I have talked about above, you can easily create a password for your ZIP files and unzip protected files with ZIP folder password cracker within minutes.
Download SmartKey ZIP Password Recovery:
comments powered by