How to Crack Password Protected WinRAR Files

2013-02-02 14:30:04 / Posted by Michael Eric to Files & Database
Follow @MichaelEric
WinRAR is a powerful archive manager. It is able to create RAR archives natively to backup your data and reduce the size of email attachments, decompress files downloaded from internet, etc. To protect the privacy of WinRAR documents, Many WinRAR creators set password for the file to prevent others from reusing, viewing, editing or even printing documents included in the archives. If you have set a password for the WinRAR document and unfortunately forgot it, how can you crack WinRAR password and extract files from the compressed file?
Fortunately, you can recover WinRAR password protected files with SmartKey WinRAR Password Recovery. It is a powerful WinRAR archive password encryption tool with three built-in password attack modes as well as optimized Multi-core CPUs and NVIDIA-GPU technology. Within four simple steps, you can unlock WinRAR password quickly and efficiently.
Download SmartKey RAR Password Recovery:
How to Crack WinRAR Password?
Step 1. Install WinRAR Password unlocker Program
Download SmartKey WinRAR password recovery and install it in any Windows PC. This tool is compatible in all Windows platform including the newest Windows 8 and Windows Server 2012.
Step 2. Add Password Protected WinRAR Archive
Run the software. In the main interface, click "Open" button to add password restricted WinRAR file from the local computer or other removable media.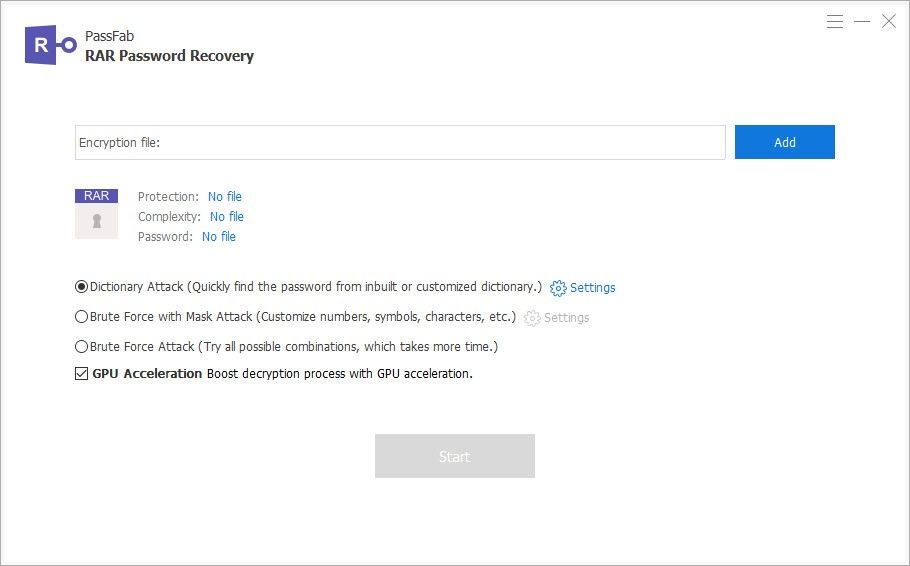 Step 3. Select One Password Attack Menu
There are three password attack modules available. If you have no impression about the password, you can choose Brute-force Attack. This module will try all possible character combinations. It is the most time-consuming type. If you can remember some characters of the password, you can try Brute-Force with Mask Attack. This type allows you to set password scope and find the correct one among them. The most time-saving type is Dictionary Attack. However, this type is usable only when you have a backup file before.



Step 4. Begin WinRAR Password Bypass
Have selected the attack type and set the options yet? If so, click "Start" button to run WinRAR password recovery software. The program will try characters one by one and find the right one in no time. Once bypass WinRAR password successfully. A window with the password will pop up to you. Copy and paste it to open the password-required WinRAR archive.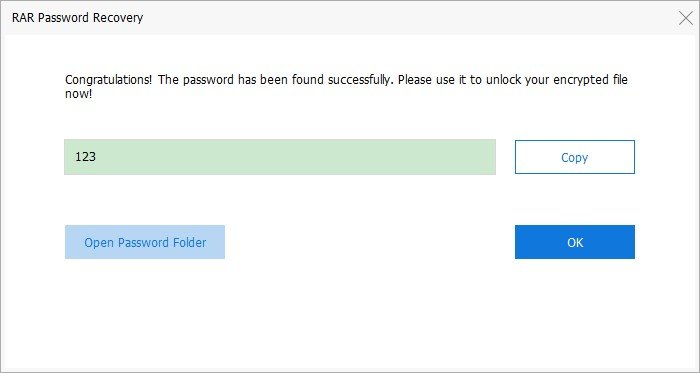 Download SmartKey RAR Password Recovery: