Top 3 Free Windows 7 Password Recovery Solutions

Jul. 11, 2013 11:35 am / Posted by Michael Eric to Windows Tips
Follow @MichaelEric
Forgetting Windows 7 login password can be an extremely frustrating situation. You lose access to your computer as well as all data and work documents on your PC. Your life and work may be affected. Here are 3 free Windows 7 password recovery tools, which, hopefully, would help you out of this situation.
Solution 1. Free Windows 7 Password Reset Disk
Creating a Windows 7 password reset disk which can be used for free Windows 7 password recovery is the best precaution. It's pretty easy to recover Windows 7 password using this disk:
1. In Windows 7 login screen, if you enter the wrong password you can see "Reset password" below the password dialogue box. Click it to start the reset process.
2. In the pop-up Windows 7 Password Reset Wizard, click "Next" to continue.
3. Insert the password reset disk to the computer, select it and click "Next".

4. Now you are in "Reset the User Account Password" screen. Type the new password and password hint there. Then click "Next".
5. Click "Finish" to close the free Windows 7 password reset tool.
You can then log into Windows 7 with the new password.
Solution 2. Ophcrack LiveCD
Ophcrack LiveCD is a free Windows password recovery tool that could recover lost Windows 7 password. The working mechanism is quite like Windows 7 Password Recovery which also allows you to recover Windows password with a USB flash drive or an empty CD/DVD.
Editor's Note: The power of this free Windows 7 password reset utility is limited to passwords of 14 characters. Sometimes the software could get identified as malware mistakenly.
Below is how to use the free Windows 7 password recovery software Ophcrack LiveCD.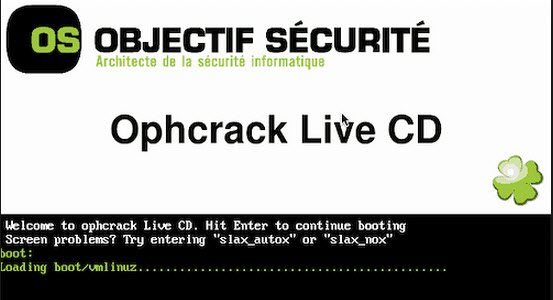 1. Click "Load" in the menu after launching the program, then click "Local SAM" to import the SAM contents of your PC.
2. Click any user in the menu that appears whose password you are not interested in. Then press the "Delete" on the keyboard to remove it, which will speed up the process.
3. Click "Tables" button, then click the "Install" button.
4. Click on the "Crack" button to begin the free Windows 7 password crack. The password will show in the "NT Pwd field."
Solution 3. Free Reset Windows 7 Password from Safe Mode
Starting Windows 7 in Safe Mode is an excellent way to start your Windows 7 PC when starting Windows normally is not possible. Here is how to reset 7 Windows password in Safe Mode.
Free Trial Windows Password Recovery Tool Ultimate:
Editor's Note: To use this method, you must make sure you have an account on your Windows 7 with administrator permission. Or Safe Mode would not help. In this case you can free download windows 7 password recovery software,
Windows 7 Password Recovery
, to reset Windows 7 password for any user accounts with easy steps.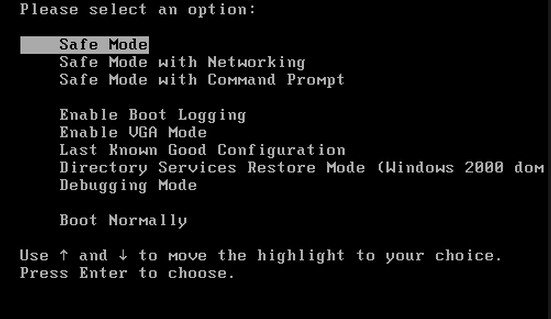 1. Restart your computer, and immediately repeatedly press the "F8" key.
2. In the Windows Advanced Options Menu screen, select Safe Mode and press Enter.
3. Select a user account with administrator permissions that you can log on with its password.
4. When your system finishes booting, open the Local Users and Groups Window by clicking Start button and inputting lusrmgr.msc into the Search box.
5. On the Local Users and Groups Window, expand Local Users and Groups, and then expand Users.
6. Right-click the account that you need to reset the password for, and then click Set Password.
7. Type and confirm the new password.
8. Restart your computer and you can then login with the new password.
To summarize, you can try any of the 3 free Windows 7 password recovery solutions when you have forgotten Windows 7 password. Don't forget to share with your friends if you find these solutions useful!
For more tips and tricks relating to Windows 7, you can click to see Windows Tips.
Download SmartKey Windows Password Recovery Ultimate:
comments powered by