How to Share Apps Between Multiple Accounts on Windows 8?

2013-09-05 15:18:44 / Posted by Michael Eric to Windows Tips
Follow @MichaelEric
When need to Share Apps Between Multiple Accounts on Windows 8
By default, each user account has their Windows Store account with their purchased apps in Windows 8. You may want to share your own purchased app with your kids but it's not allowed. Actually there is a way to make your children have the same games and apps you've purchased without giving them full access to your account.
How to Share Apps Between Different User Accounts on Windows 8
You can share your apps with other user account on the same Windows 8 computer by logging into your children's accounts and changing their Windows Store account to your Microsoft account. This only changes the account used for the Windows Store on their accounts – other Microsoft apps like Xbox Music and Video will continue using their normal user accounts. All you'll be sharing is a Windows Store account, which will give you access to the apps you've purchased on every local user account.
Here are the tutorials:
Thus you have learnt the tips for sharing apps between different user accounts on Windows 8. For more tips for Windows 8 account, just like you have lost Windows 8 password, you can also get it back with Windows Password Recovery. It is a professional Windows 8 password recovery tool which allows you to recover your lost or forgotten password with only a few clicks.
Download SmartKey Windows Password Recovery Ultimate:
comments powered by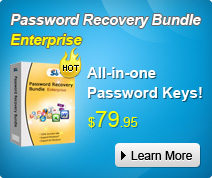 NEXT TOPICS

Office Password & Key
Recover all your Word, Excel, ppt, accesss office files password