Need to Remove Windows 7 Password, How to Do?

2013-10-25 10:31:16 / Posted by Michael Eric to Windows Tips
Follow @MichaelEric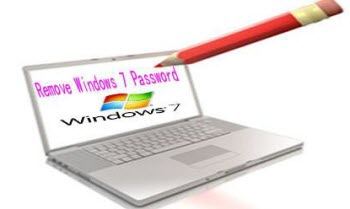 Need to remove your forgotten Windows 7 password but have no idea?
You actually created your Windows 7 password to prevent others from having full access to everything on your computer. This really avoids the obvious annoyances and security risks when sharing your computer. However, you forgot the Windows 7 password and now be locked out of it. The only thing you need to do is use the software to remove Windows 7 login password prompt.
How to Remove Windows 7 Password if you Forgot it?
Windows Password Recovery is no doubt the most professional Windows 7 password removal software. No matter to remove Windows 7 administrator password or other account password, it can be finished in only a few clicks. It can also be used for Windows 8.1, 8, Windows Vista and Windows XP password reset.
Here's how to remove Windows 7 password if it is forgotten.
Free Trial "Windows Password Recovery Tool":
Step 1. Download and install Windows Password Recovery on an accessible PC.
Step 2. Click "Burn" to start burning a default Windows Password Recovery ISO image to a CD/DVD/USB flash drive on this PC.

Note: You have two ways to burn Windows Password Recovery. Click here to learn the other one: Create a bootable CD/DVD to a new image.
Step 3. Insert the newly created Windows 7 password removal disk or USB to your locked Windows 7 computer. Specify the device and start to set BIOS to boot from it.
Step 4. Choose the user account whose password you want to remove from and then click "Reset" to proceed.
How to Remove Windows 7 Login Password when you Remember it?
Maybe you have no concerns about others physically accessing your computer, removing your password shouldn't be an issue for you. Or you are a forgetful person and you often forgot your Windows 7 password, you don't want to reset lost password each time you can't remember it.
Before to remove your Windows 7 password, make sure you set up as an administrator on your computer.
Step 1. Clicking on "Start" and then open up the Control Panel.
Step 2. Click the User Accounts and Family Safety option.
Step 3. Under the User Accounts section, click on Change Your Windows Password.

Step 4. In the Make Changes to Your User Account window, click on "Remove Your Password".

Step 5. Windows 7 asks you to confirm your choice to remove your Windows 7 login password by typing in your current password.
Above all, try to have a good command of how to remove your Windows 7 password. Keep Windows Password Recovery if you want to remove your forgotten Windows 7 password.
Download SmartKey Windows Password Recovery Standard:
comments powered by