How to Log in without a Username or Password in Windows 8

2013-04-22 18:26:31 / Posted by Michael Eric to Windows Tips
Follow @MichaelEric
The latest version of Microsoft OS Windows 8 has improved its protection of its users' security by adding the new feature of Microsoft account, picture password, pin password etc. Windows 8 runs a tight ship by throwing up a lock screen and a log-in screen before you can dive in for increase in the security and make it more compatible with multi user environment password has been set.
Though creating a password for Windows 8 is a good practice to protect your personal information stored on your PC, there is always people want to log in without a username or password in Windows 8. You may feel the password prompt while starting Windows 8 computer irritating you to the core, or you want to speed up the log-in process, or you are home user or just single user of your computer then it will be time waste to enter the username and password each and every time when you logon the widows. Luckily, you can easily bypass those screens so you don't have to type your password every time.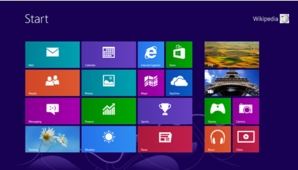 Free Trial Windows Password Recovery Tool Ultimate:
Following passage I will tell you how to log in without a username or password in Windows 8.
1. Boot your PC and enter your password. Press Windows + R to open "Run box". Type "netplwiz" in the Run box and press Enter.

2. All your user accounts created on your Windows 8 computer will be listed on the "User Account" window popped up. Click to select your user account and then click to uncheck "Users must enter a user name and password to use this computer" option at the top of this box.

3. Enter your password details of the user account in the new pop- up box "Automatically Log On" and click "Ok".
Now you bypass the Windows 8 password screen successfully. Now your Windows 8 system will load desktop directly when powered on and no prompt to enter password to login will appear.
Log in without a username or password in Windows 8 can be very convenient but also exposes your personal information to others. Although you are the only users of your computer, you cannot avoid someone else's malicious attack to your PC. So you'd better create a username and a password for your user account but make sure you remember your password exactly to avoid unnecessary troubles. If you are unlucky to forget the password for your username, don't worry, SmartKey Windows 8 password recovery will reset your password with 100% guarantee.
Download SmartKey Windows Password Recovery Ultimate:
comments powered by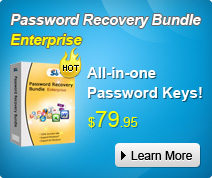 NEXT TOPICS

Office Password & Key
Recover all your Word, Excel, ppt, accesss office files password