How to Downgrade Windows 8 to Windows 7

2013-12-20 10:23:15 / Posted by Michael Eric to Windows Tips
Follow @MichaelEric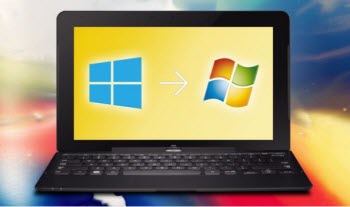 "I'm attempting to change the operating system on my wife's computer from Windows 8 to 64-bit Windows 7 Pro. I spent 3 hours last night, found that I had no chance to success. Is there a way to downgrade Windows 8 to Windows 7 Pro?"
There may be problems with downgrading a Windows 8 PC, partly because some have new form factors that were never designed to run Windows 7. Windows 8 PCs are also different from the previous generation in having a new UEFI (Unified Extensible Firmware Interface) system with Secure Boot and Fast Startup. Clearly, Microsoft doesn't want users doing this. Anyway, there is a way to downgrade Windows 8. Clarify the tips and follow the instruction to achieve it.
Knowing the Tips before Downgrading Windows 8 to Windows 7
Instruction for How to Downgrade Windows 8 to Windows 7 Pro
First obtain the DVD or USB key and a valid product key for Windows 7.
Step 1. Download the ISO image and burn it to a disc, or order the disc itself.

Step 2. Backup all personal files on your computer, using an external hard drive or online. All applications and drivers are included. These will have to be reinstalled later.
Step 3. Open the Device Manager on your computer. A list will be displayed.

Step 4. Click each device and make a note of the components. Make sure you have model numbers and manufacturers of the "pointing device", the "network adapter" and the "display adaptor".

Step 5. Boot from the Windows 7 installation disc. You may get a prompt saying "press any key" as it works.
Step 6. Activate your Windows 7 downgrade by calling the Microsoft helpline. They will give you a code to enter into the activation box.
Step 7. Follow all prompts as the installation continues. You will be asked for your location and your selection of various data.

Step 8. Install the drivers and applications. These are obtained from the manufacturer, together with the model numbers that you noted down earlier.
Step 9. Restart your computer.
Step 10. Install your personal files.

Step 11. Click "Step Done". Thus you have succeeded to downgrade Windows 8 to Windows 7 Pro.
Opposite to these users who want to downgrade Windows 8, many users want to update Windows 8 to Windows 8.1. Click here to learn how to install Windows 8.1.
Free Trial Product Key Recovery to find Serial Numbers for All Microsoft Products:
comments powered by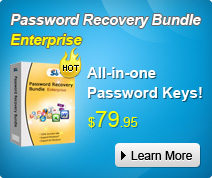 NEXT TOPICS

Office Password & Key
Recover all your Word, Excel, ppt, accesss office files password