3 Ways to Access Windows 8 Boot Options Menu

2013-09-05 14:56:35 / Posted by Michael Eric to Windows Tips
Follow @MichaelEric
What is Windows 8 Boot Options Menu for?
The boot options have been consolidated in Windows 8 into a single menu, called the "boot options menu", providing access to repair tools and options for changing Windows startup behavior, such as enabling debugging, booting into safe mode, and launch into a recovery environment.
Take this as an example, in the case the OS completely fails to load, it will try a second time. If this doesn't fix it, then "Windows Recovery Environment" will kick-in and launch "Startup Repair" tool. This way you can be sure that if there is a problem, you won't be left in the dark.
In Windows 8, you can't press a function key or Esc to interrupt the boot process and get into the BIOS configure (in UEFI enabled systems) any more. There are three ways of accessing the new boot options menu in Windows 8, which will be shown as below.
3 Ways to Access Windows 8 Boot Options Menu:
With Windows 8 you can access the boot options in different ways even when there is nothing wrong with your PC. Here are the detailed instructions for how to access the Windows 8 boot options menu respectively.
1

1. Access Windows 8 boot options menu through PC settings

This is the primary method. Go to PC settings, on the General tab, under the Advanced Setup, click "Restart now".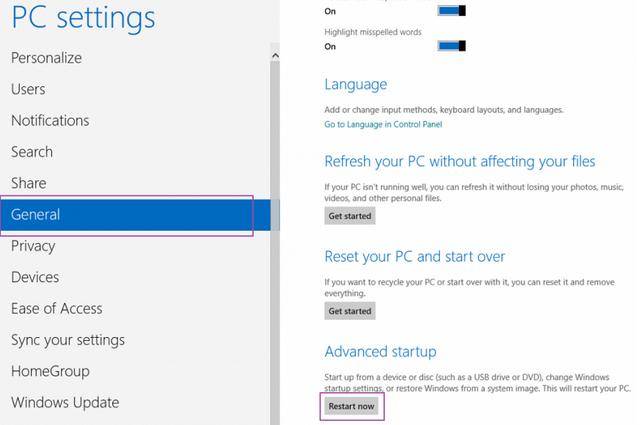 The blue boot potions menu displays. To access the options for refreshing or resetting your PC or to use the advanced tools, click "Troubleshoot".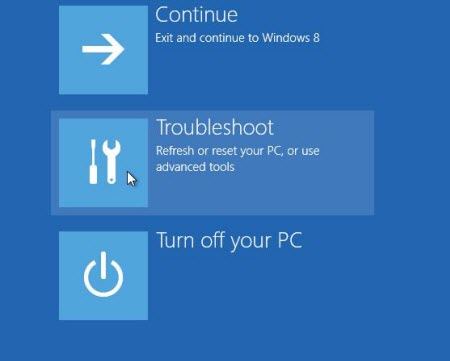 Then, you can choose to change the settings on your Windows 8 by the wizard.
2

2. Access Windows 8 boot options menu through the Power options

This is a faster way to access the boot options menu: Just get to the Power menu. Press Shift as you select the Restart option. The Continue, Troubleshoot, and Turn off your PC options display on the blue boot options menu, just as they do using the primary method.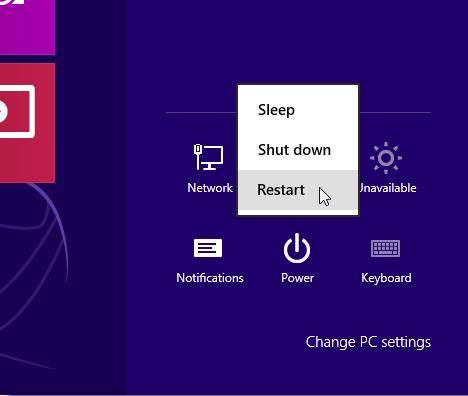 3

3. Access Windows 8 boot options menu through the Command Prompt

To open the Command Prompt window, press Windows hey + D to access the desktop. Or you can click Start screen button and right-click to access the Win + X menu and select Command Prompt from the menu.

Type the following command at the prompt and press "Enter".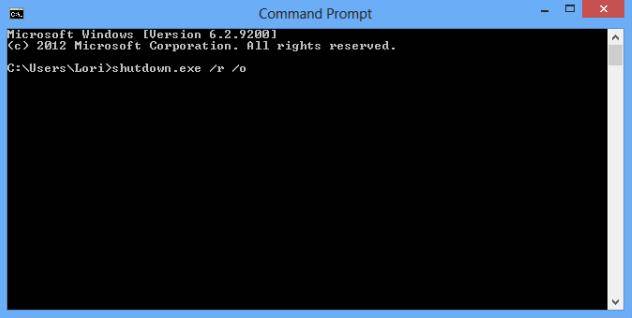 A message displays in the middle of the screen warning you that you are about to be signed off. Windows will reboot automatically.
Thus you have known the three ways to access Windows 8 boot options menu. And having these tips you can enjoy your Windows 8 much more.
Download SmartKey Windows Password Recovery Ultimate:
comments powered by