How to Unprotect PDF File without Password

2013-02-04 12:35:17 / Posted by Michael Eric to Files & Database
Follow @MichaelEric
I have 8 PDF files (e-books) that I downloaded and want to copy to my e-reader, but they're all protected. I can open the original version but it won't let me copy and paste or email or anything. How to unsecure PDF files?
--Carolina from Yahoo Answer
Most of the PDF files downloaded from Internet are password protected. Especially those include important or private content PDF documents. You may be allowed to read them. But in most cases, you can't copy, print, paste or edit them. If you would like to unsecure PDF file, you need to unprotect PDF password firstly.
To remove password protection from PDF files, you can follow the instructions below. It tells you how to change password restricted PDF document to unsecure PDF file.
How to Unprotect PDF documents?
1

Step 1. Download and Install Unsecure PDF Software

Firstly, download unprotect PDF software (SmartKey PDF Password Recovery) and install it in any workable Windows computer. This program runs well on all Windows platform include the newest Windows 8. It aims to crack Open Password which prevents you from opening PDF file.

Download SmartKey PDF Password Recovery:
2

Step 2. Upload Password Secured PDF Files

Launch PDF file unprotect program. In the main interface, click "Open" button to upload password restricted PDF documents.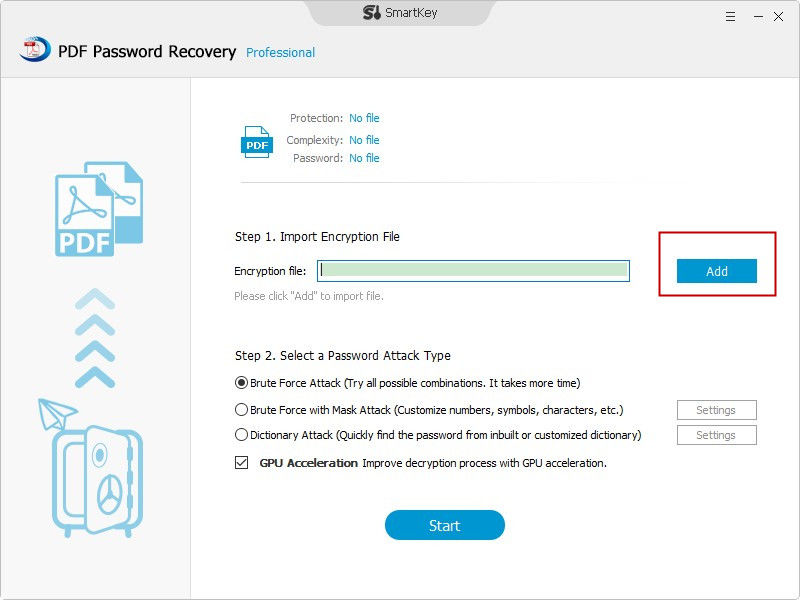 3

Step 3. Unsecure PDF Files

You will see three crack types available there. Choose one of them according to your requirements and set the corresponding options. Then click "Start" to begin password crack. Once you have successfully recovered the password, a window with the password will pop up to you. Please open the PDF file with the password and copy, edit or print the file freely if it is not secured with Owner Password.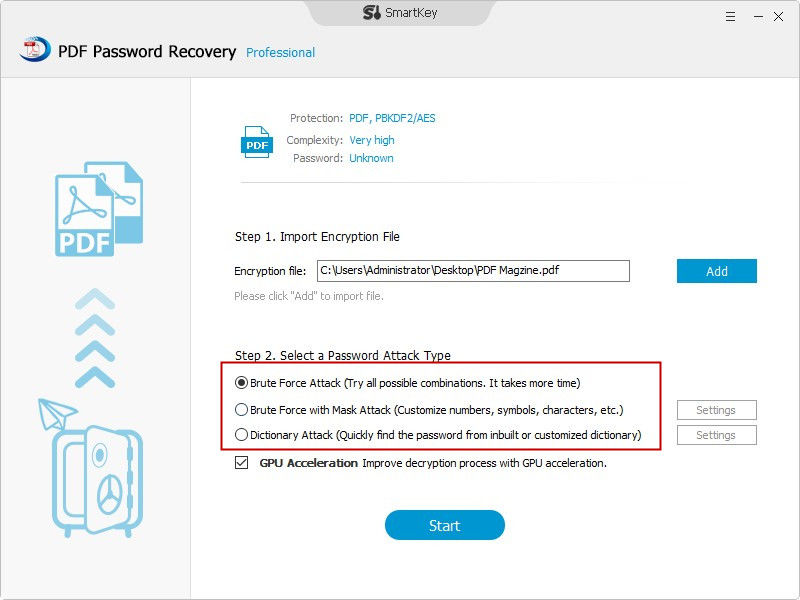 Download SmartKey PDF Password Recovery:
comments powered by