How to Reset Windows Server 2012/2008(R2)/2003(R2) Password

2012-09-03 09:31:26 / Posted by Michael Eric to Windows Tips
Follow @MichaelEric
Windows Server operation system, released by Microsoft Corporation, is the platform for establishing a substructure of networks, connected applications, and Web services, from the workgroup to the data center. How to find Windows Server password on PC when you forgot your Windows Server login password? How to reset Windows Server password in Windows Server 2012/2008(R2)/2003(R2)/2000 when your computer is not the Domain?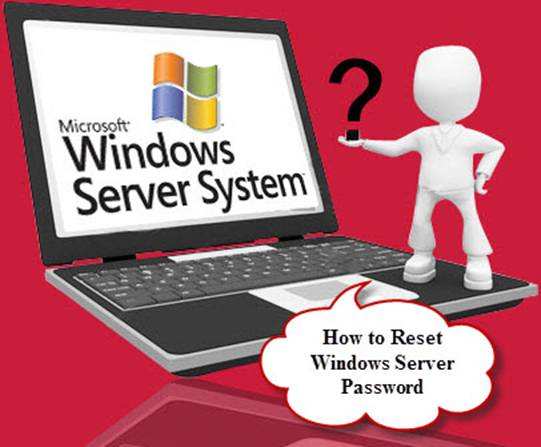 There is nothing worse than forgetting your password. Sometimes, it will ruin you a whole day completely. Fortunately, there are several tips can help you recover Windows Server password. The easiest and most efficient method is adopting Windows Server password recovery software. SmartKey Windows Password Recovery Enterprise is the safe and reliable Windows Server password reset software. It allows you to create a password reset bootable CD/DVD or USB in no time. And you can crack the forgotten password with the created disc within several clicks.
The article below shows you how to reset Server 2008 password, reset Server 2003 password and reset Server 2012 password step by step.
Free Trial Windows Password Recovery Tool Ultimate:
Step 1. Create a Windows Server 2012/2008/2003 Password Reset Disc
Download SmartKey Windows Server password reset and install it in any Windows computer. Launch the program. In the main interface, check CD/DVD or USB drive you have inserted to the computer in advance. Then click "Burn" to start password reset disc creation.
Step 2. Boot Locked Windows Server Computer from CD/DVD or USB Drive
Insert the newly created CD/DVD or USB drive to the locked computer. Restart the computer and press "Delete" or "F2" to enter BIOS setting. Here you should change the BIOS setting and make the computer boot from CD/DVD or USB instead of the computer hard drive.
Step 3. Select the Windows Server Operating System
When program starts successfully, highlight Windows Server operating system and click "Next" to proceed with the operation.
Step 4. Reset Windows Server 2012/2008(R2)/2003(R2) Password
SmartKey offers three options for you to reset forgotten password. You can change Windows Server password, remove password or create a new account to login to your computer. Here we take "Remove Windows Password" for example. Check the user account and Remove Windows Password. Then click "Next".
Step 5. Log in Windows Server with No Password
The password will be removed immediately. At last, click "Reboot" button and eject the CD/DVD or USB drive from the computer. Now you can log in Windows Server computers without any password.
Download SmartKey Windows Password Recovery Ultimate:
comments powered by