How to Crack RAR Passsword with RAR Password Cracker Software

2013-01-26 1:38:36 / Posted by Michael Eric to Files & Database
Follow @MichaelEric
Encrypted RAR files but forgot the password? Download a RAR file from internet and find it is password protected by the author? How can you extract files from password restricted RAR Archive? The simplest method is trying your best to remember the password. Or else, you need to ask the help of RAR password cracker software to open encrypted RAR documents.
There are tons of RAR password cracker tools on the internet. Most of them using dictionary attack method or using brute-force method to bypass RAR password you're prompted for when you try to extract the contents of an encrypted RAR file. After working on a list of RAR password crack tools, I finally found SmartKey RAR Password Recovery is probably the best RAR password cracking option. It holds 3 efficient attack options: Brute-force, Brute-force with Mask and Dictionary attack and unlock RAR password with Multi-core CPUs and NVIDIA-GPU optimized. It is much faster than other ordinary RAR Password Unlocker software. Here you can see how to recover RAR password with SmartKey product step by step.
Download SmartKey RAR Password Recovery:
How to Decrypt RAR File?
1

Step 1. Download and Install RAR Password Cracker Program.

Download and install SmartKey RAR password cracker in any available Windows computer. This utility runs very well on Windows 8, 7, Vista, XP and Windows server 2012, 2011, 2008, etc.
2

Step 2. Import Password Protected RAR File.

Launch the program, in the main interface, click "Open" button to import password protected rar documents.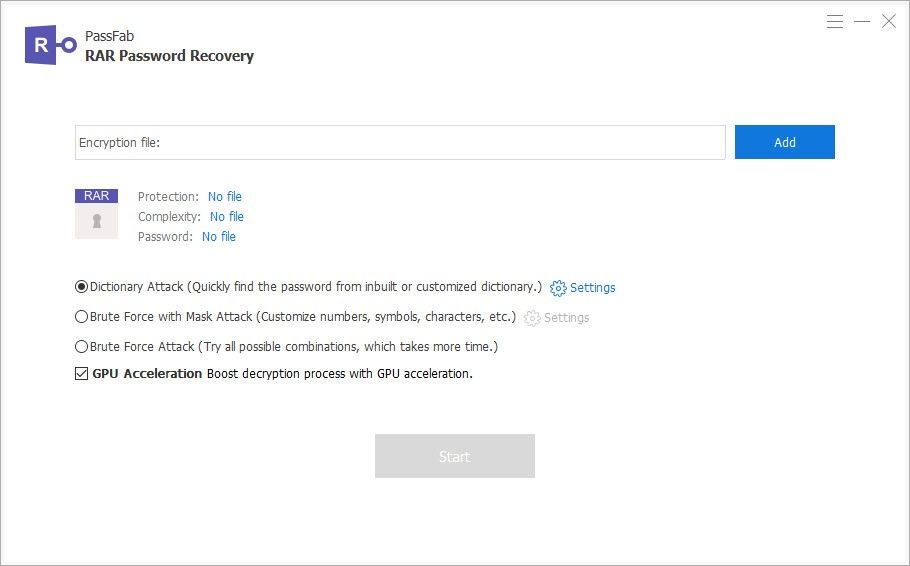 3

Step 3. Choose an attack type and set the options of each attack.

There are three attack types: Brute-force attack, brute-force with mask attack and dictionary attack. Each type has its own feature. You can choose the most appropriate one in your case and set options for each attack.

4

Step 4. One Click to Begin Password Crack

After setting options successfully, click "Start" button to begin RAR password remover. It will take you few minutes to unlock the password. The longer your password, the more time it will take. Please wait it patiently. When the password successfully found, a window with the found password will pop up to you. Copy the password and use it to unlock RAR password.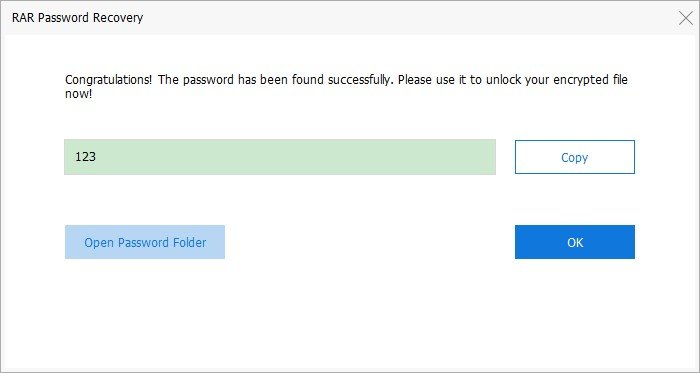 Download SmartKey RAR Password Recovery:
comments powered by