Retrieve Your Lost Word 2007 Product Key in an Easy Way

May. 15, 2013 07:22 pm / Posted by Michael Eric to Office Tricks
Follow @MichaelEric
When we try to reinstall Word 2007, Microsoft will keep asking us for the product key. Product key is a must while reinstalling Microsoft 2007 as it avoids the free distribution and signifies our valid ownership of MS Word 2007.
Normally, we can find Microsoft Word 2007 product key on a sticker attached to the inside of our CD case or in the conformation email from Microsoft or just in the Microsoft-branded sticker on our computer case. Unfortunately, most of us lost the product key.
Finding MS Word 2007 product key can be a little tricky as it encrypted in the registry after installation. Difficult but not impossible! With a piece of third party software Word 2007 product key finder we can retrieve Word 2007 product key in an easy way.
How to Find MS Word 2007 Serial Number with Word 2007 Product Key Finder
Here is a simple tutorial on how to find MS Word 2007 product key with Word 2007 product key finder.
How to Reinstall Microsoft Word 2007?
Now with the Word 2007 product key, we can easily reinstall our Microsoft Word 2007 whenever you want.
1. Download Word (Office) 2007 installation file from the Microsoft website. Double click the installation file to install it in the computer.
2. Type the product key in the "Enter your Product Key" screen.
3. Check the box next to "I accept the terms of this agreement" and click "Continue" to go to the next step.
4. Click on "Upgrade" button from the "Choose the installation you want" page. Microsoft Office 2007 will begin reinstalling on the computer automatically.
5. Click on "Close" when the reinstallation process in finished. Now Microsoft Word 2007 has been reinstalled on our computer successfully.
If you still have no idea on how to find product key for Word 2007, instead of wasting lots of money to buy a new one, just give a try to Microsoft Word 2007 product key finder. It is an effective and trustworthy product key recovery tool recommended by its users.
Free Trial Product Key Recovery to find Serial Numbers for All Microsoft Products:
comments powered by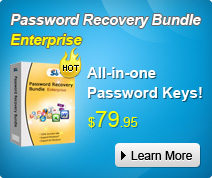 NEXT TOPICS

Online Password & Key
Crack and get back all your online webiste password such as facebook and twitter