How to Remove PDF Security with PDF Password Remover Software

2013-01-31 02:40:38 / Posted by Michael Eric to Files & Database
Follow @MichaelEric
In order to prevent someone from printing or editing a PDF file, PDF creation program like Adobe Acrobat has the option of securing a PDF file with a password. In general, there are two kinds of passwords. One is called user password, this password protects unauthorized person from opening the document. The other is named of owner password or permission password. It controls access to print, edit or change contents of the file. If you are using files with password protected, no matter what password is. How can you remove PDF password permission to reuse the file again?
If you have known the user password, removing the permissions password is easier as long as you have been given permission to do so. However, user password, also called open password is hard to be removed if you don't know it well. Fortunately, there are a great number of third party PDF Password Recovery tools available in the internet. Most of them use brute force technique to crack PDF documents password restrictions. SmartKey PDF encryption Remover is a Windows installable program that will find the user password of a PDF file in no time. It removes PDF password offline, much securer than other PDF password remover online service. The guide below shows you how to remove PDF security.
Download SmartKey PDF Password Recovery:
How to Remove Password from PDF Documents?
1

Step 1. Install PDF Restriction Remover Software

Download SmartKey PDF Password Recovery and install it. This program works with all Windows computers. It provides a free demo version for users to see how it works. If you want to use all full features, you have to purchase it.
2

Step 2. Input Password Restricted PDF Files

Launch the program. In the main screen, click "Open" button to input the password protected PDF file.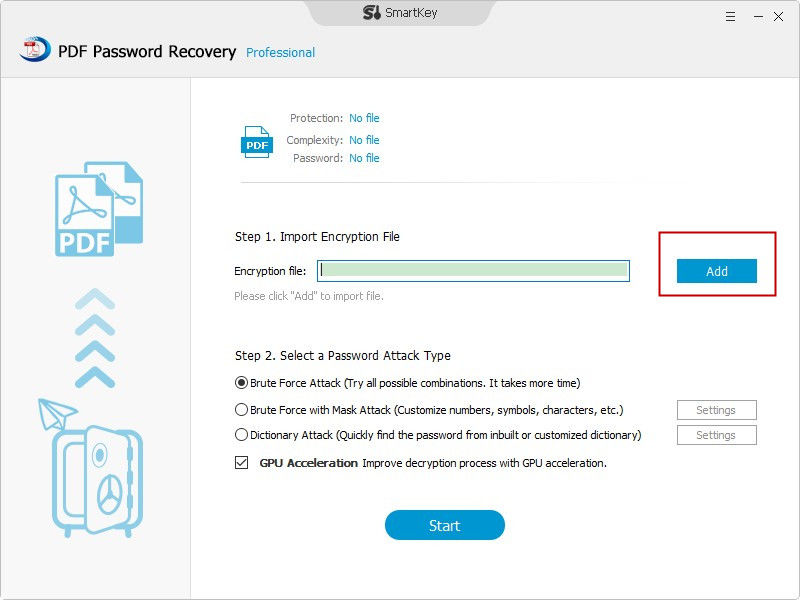 3

Step 3. Specify One Password Attack Type and Set Options

There are three attacks available to remove PDF permission. Choose one attack type and specify options of each attack. If you don't have any idea of your password, please choose brute-force attack. This type will try all numbers and letters one by one. If you have some clips of the password, please try to use brute-force with mask attack or dictionary attack. Those two types will shorten time greatly.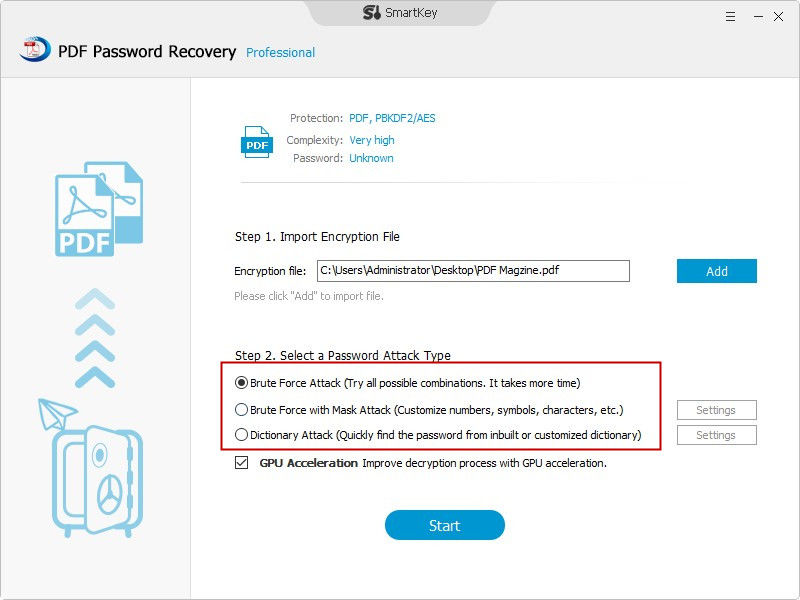 4

Step 4. Remove PDF Password

Click "Start" to begin password crack with PDF security remover. You can watch the attack process in the Progress Indicator. When it removes password successfully, a screen will pop up to you with the password presented. Then you can use the password to open PDF document and remove permission password, too.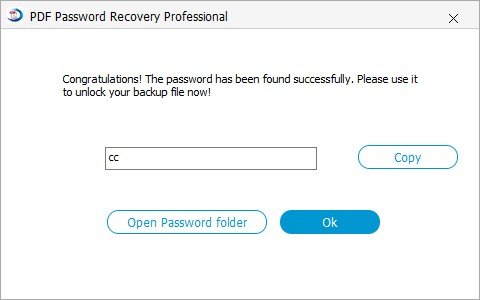 Download SmartKey PDF Password Recovery:
comments powered by