Office 2010 Password Recovery -- How to Recover Office 2010 Password

June. 07, 2013 08:23 am / Posted by Michael Eric to Office Tricks
Follow @MichaelEric
Lately Microsoft launched Office 2013; however, many still stay loyal with their Office 2010 as Office 2010 is not much different from Office 2013, except for the touch screen and SkyDrive integration. We enjoy all the convenience that Office 2010 brings to our life, however, we'll be annoyed and irritated when we lose Office 2010 password.
If you're locked out of a Microsoft Word 2010 file (or any other MS document), you will need to remove Office 2010 password before you can open the file, or make changes to it.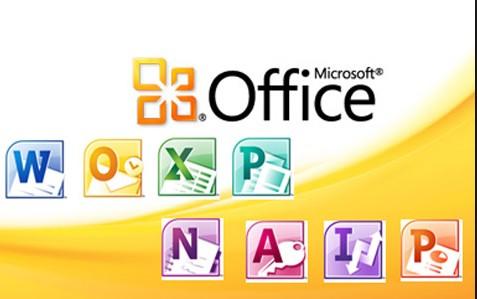 Learning how to recover Office 2010 password does not require much effort indeed. And it would be easier if you have Office Password Recovery tool to assist you in the recovery process.
Download SmartKey Office Password Recovery:
A Brief Introduction to Office 2010 Password Recovery Tool
Office 2010 Password Recovery is a third party software tool that features 3 types of attack: Brute-force attack, Brute-force with mask attack and Dictionary attack with NVIDIA CUDA and ATI Stream technology. With one or more than one CPU and GPU devices, you can finish Office 2010 password recovery more efficiently.
How to Crack Office 2010 Open Password with Office 2010 Password Recovery Tool
Steps for MS Office 2010 password recovery are quite simple. Overall steps are: Import file → Choose recovery mode → Recovery Password.
Step 1. Download Office 2010 Password Recovery and start it on your PC.
Step 2. On the main interface, press "Open" to import encrypted Excel, Word, PPT, Access or Outlook file.
Step 3. Choose recovery mode. Microsoft Office 2010 Password Recovery provides 2 recovery modes: 100% Instant Document Decryption mode and Recover the Password mode.

Note: The first mode uses online decryption method. Make sure you have internet connection when using this more. The other mode provides 3 types of attack types, namely Brute-force attack, Brute-force with mask attack and Dictionary attack. Choose the most suitable one according to your own situation.

Step 4. Click "Start" to initiate the password recovery process.
In a few minutes or so, the Office 2010 password cracker will recover Office 2010 document password for you and display the password in a pop-up window.
How to Set Password to Protect Office 2010 Files
For those who want to set password to Office documents but do not know how, the following tips on how to password protect Office 2010 might be of some use.
Start Microsoft Office on your computer.
Click File --> Open" to open your document you would like to assign a password.
Hit File --> Info--> Protect Document--> Encrypt with Password.
Type your password twice in the next pop-up window.
Click "Save" to save the settings.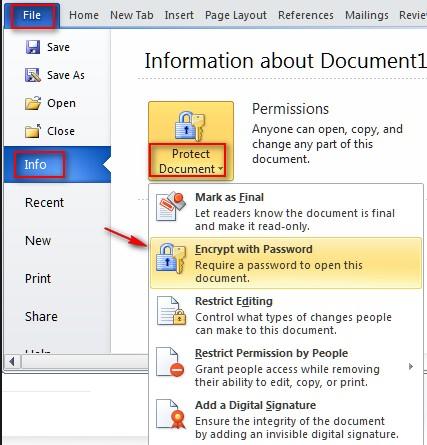 Today we've learnt both how to password protect Office 2010 document and how to recover forgotten Office 2010 password. In case that you forgot Office 2010 password by accident, keep Office 2010 Password Recovery on your desktop so that you can recover Office 2010 password any time you want.
Download SmartKey Office Password Recovery:
comments powered by