I Lost Windows 8 Password-What can be done?

2013-01-28 02:16:37 / Posted by Michael Eric to Windows Tips
Follow @MichaelEric
I lost my Windows 8 password!! I'm unable to get access to a very urgent file now, anyone can help me?
Well, it's very common that people forgot or lost password in Windows 8 as well as in other OS. I remember when I was running Windows 8 consumer preview, I lost Windows 8 password a couple of times. So I've trying a bunch of methods on how to recover lost Windows 8 password, here I'll include 2 most effective ways to teach you to recover lost Windows 8 administrator password as well as other lost Windows 8 login password.
Free Trial "Windows Password Recovery" software:
1

Method 1: Recover Lost Password for Windows 8 with Windows 8 Password Reset Disk

Note: The reset disk can only be applied to recover specific lost Windows 8 password for which you've created a reset disk ahead of time.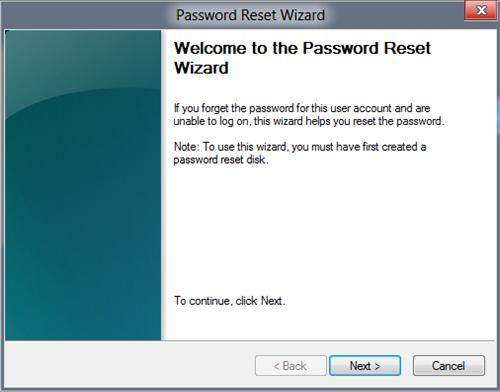 Like its previous Microsoft Windows 7/Vista, Windows 8 also has a built-in Password reset wizard that allows you to reset and change lost Windows 8 password, which is especially designed in case people lost password in Windows OS, however, it's too often ignored by many. Here's how-to-create and how-to-use guide:
Here's how to create a reset disk to erase lost Windows 8 login password:
1. Press "Win+F" combination and type "password reset" in the search page, click "Create a password reset disk" on the right column.
2. A "Forgotten Password Wizard" will pop up, insert a CD/DVD or USB flash drive, and then follow the instruction, enter your current password, it shall be completed in minutes, and a "userkey.psw" file will be generated and saved in your CD/DVD or USB.
Here's how:
1. Click "Reset password" after you fail to enter the correct password to login. Insert your Windows password reset disk to the locked computer.
2. Follow the instructions, enter a new password and re-enter to confirm it without put in the lost password in Windows 8.
2

Method 2: Recover Windows 8 Lost Password with Lost Windows 8 Password Recovery Tool

I guess Windows 8 password recovery tool doesn't sound strange to you, it's a third-party lost Windows 8 password recovery utility that is able to access and manage your any lost Windows 8 password, it's very easy and safe, no computer skill would be required, the program will do all the work for you, all you have to do is just a few clicks.

Let's start to recover lost Windows 8 login password by downloading lost Windows 8 password recovery and run it. And then follow the simple tutorial below:
1. Burn lost Windows 8 password recovery to CD/DVD or USB by clicking "Burn", then click "Close" to finish the burning.

2. Set BIOS for the newly burned Windows 8 password recovery USB or boot disk to boot from, the general steps of setting BIOS is to press "F2", "Delete", "F10", "F12" or "Alt+S" to enter BIOS setting, then scroll over to "Boot" menu, choose the boot device, press "F10" to save and exit, confirm it. Then insert your reset disk or USB, restart your computer. You should be looking at the following interface:

3. Recover lost Windows 8 password by choosing system installation in which you lost password. And then select a Windows 8 admin or user account to which you lost password, click "Reset".

4. Wait for a few minutes and restart your computer to regain access to your computer without a password.
Note: There are 3 editions of this program, namely: Windows 8 password recovery standard, professional and enterprise. Each has different functions, choose the most suitable in our official website.
Download Windows Password Recovery to instantly reset Windows password:
comments powered by