How to Hack Yahoo Password?

2011-08-28 22:08:47 / Posted by Michael Eric to Online Website
Follow @MichaelEric
Yahoo! offers free Email service and additional services for a small fee. Many of us use Yahoo Email.
Despite the care you took in choosing a password that was both memorable and secure, if you don't access your Yahoo account often, enough time may lapse that you simply forgot Yahoo password or Yahoo ID. Now what? No need to panic!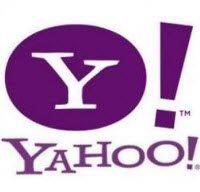 Internet Explorer can not always be so omnipotent. If you upgrade your IE version, clear your IE cache or a virus attacks your web browser etc., IE may not be able to remember your passwords. Even in some cases, for example, you have to login into one of your business Yahoo email accounts on another computer, but you never spend time remembering its password and answers for its security question, all the information you filled when registering was random. I bet such an awkward trouble could almost get you mad.
I promise there are some approaches to hack Yahoo password. SmartKey offers you solid Yahoo Password Recovery to allow you to hack Yahoo password, including hack Yahoo Email password which is cached by Internet Explorer, Firefox, Chrome, and other browsers. It is extremely useful when you can't remember your Yahoo password or the answers of security questions, or don't have a secondary Email address added to your Yahoo! Mail account. As long as you have ever use IE browser to login in Yahoo account, you can 100% hack Yahoo password. If you think how to hack yahoo email password without software, it can be made unless you can remember all answers to quetions when you registed. If not, move to next part.
By the way, here we don't recommend you to hack Yahoo password free online since it presents a possible security threat.
The process of how to hack Yahoo password 2016/2015/2014/2013/2012 is easy and simple by using Yahoo password recovery software, but you need to follow it exactly.
How to Crack Yahoo! Mail Password?
Step 1: Free download Yahoo Password Hacker and the install it properly on your PC. Then launch it.
Step 2: To begin with, Press "Start Recovery" button and select "Recover IE Password" from the drop-down list.

Step 3: This Yahoo password hacker will display a list of Website URL, Username and Password. You then can easily retrieve lost Yahoo password, as well as user name there.
That's all, here is an easy way to hack yahoo password. Now, you have successfully got your forgotten yahoo password back with Yahoo Email Password Hack software. Isn't very easy? Only a few clicks of buttons can make it. But here I have a small tip. Keep a good habit of recording all your accounts with passwords in a document, in case of sudden memory loss or other accidents.
Important: In most countries, the only legal use of Yahoo password hacker is to break the security on a Yahoo! Mail account that you have the permission to do so on, like your own account but forgot the password to.
Download SmartKey All-in-one Password Recovery Bundle:
comments powered by