How to Bypass WinRar Password Protected Files 2015/2014/2013/2012

August 17, 2016 2:32 pm / Posted by Michael Eric to Files & Database
Follow @MichaelEric
"Can I Unlock Password Protected Rar Files without Password?"
Setting a password to important files is a quietly secure way to prevent privacy from being leaking. However, within a quite long time, forgotten password and non-access to files happens as the result of a lot of users may not open a WinRar at all. Hence many people may be wondering how to remove password from WinRar files and extract password protected rar file without password. Now keep on reading the figure it out.
How to Bypass Encrypted Rar Files without Software?
Indeed a password-protect RAR files can be too much annoying sometimes. If you still remember the password, you can remove the password from files and create a new archive file without password. Below are the detailed steps:
1. Run the WinRAR software and right click on the RAR file that you want to remove its password. Click Extract To from the list circled with red.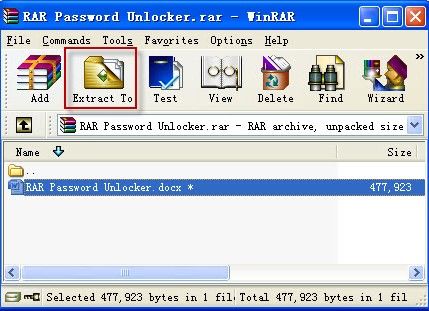 2. Click the RAR file's in the window that appears and click OK.
3. Type the password and click OK button again from the bottom of the next upcoming window. It will extract the archive's file into a folder in the same directory that RAR file is in.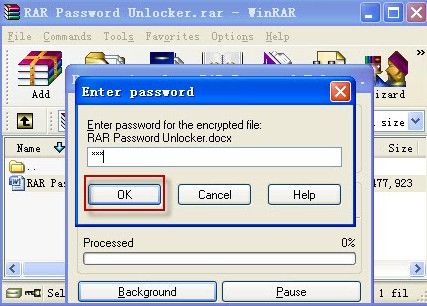 4. Right click on a new foler and click Add to Archive, later click OK option in the window that appears. The files in the folder will be added to a RAR file.
Now you have successfully removed the password from RAR files and can access it without limitation. This method can only be applied to unlock password protected rar files when you still remember the password. What if you have totally forgotten WinRar files password? Now there is nothing better than turn to professional WinRar password Cracker – Password Recovery Bundle Standard. It is a multifunctional password recovery that can help you recover password on WinRar files 2015/2014/2013/2012 with several clicks. Now have it a try.
Download SmartKey RAR Password Recovery:
How to Unlock Password Protected Rar Files without Password?
1. Download and install the program on the computer. Run the program and click Recover File Password circled from the list.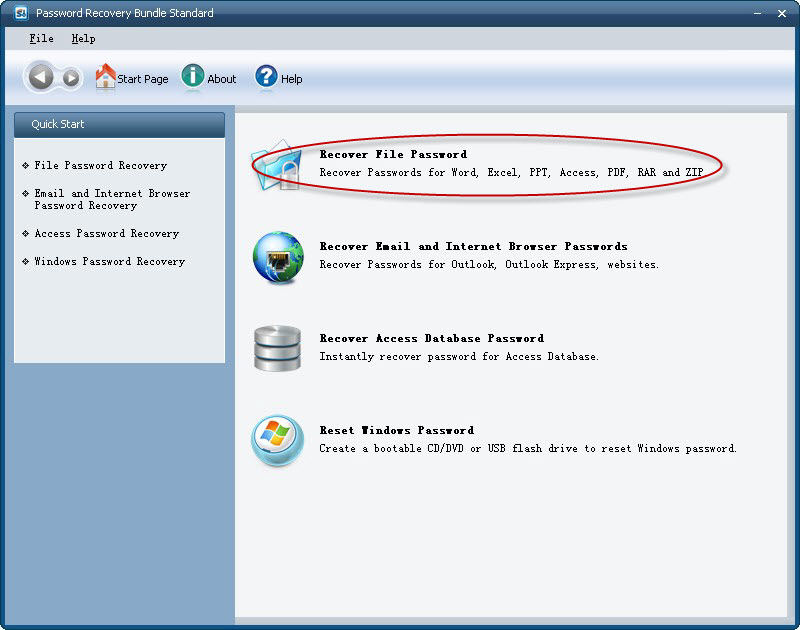 2. You will see a list that shows various microsoft office files. Click RAR Password Recovery to move on. Then click Open button to import locked file.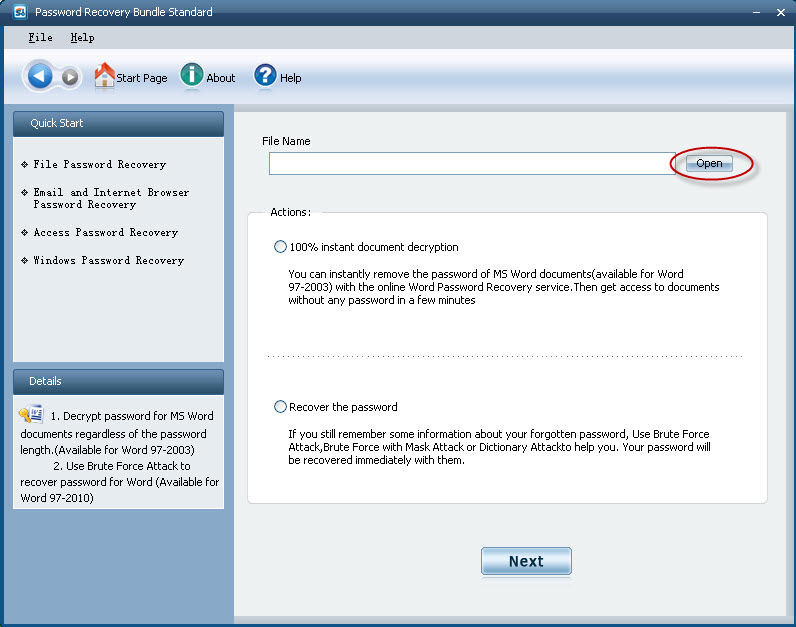 3. As you can see, there are two models to recover rar files password available. Select anyone and click Next to finish.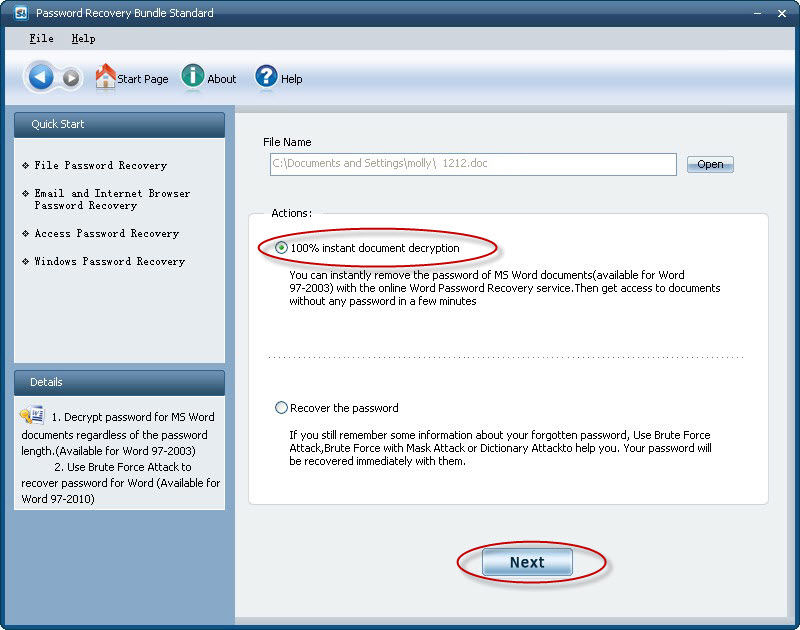 Now you can access a password-protect WinRar file without restriction. Hence now matter how complicated the password is, Password Recovery Buddle can help you recover winrar files password and extract rar files without effort. In addition, this powerful tool also can be applied to crack locked Word, Excel, PPT, PST, PDF, ZIP, ect. Any problems will be welcomed to leave it under the comment section. I will reply to you as soon as possible.
Download SmartKey RAR Password Recovery:
comments powered by